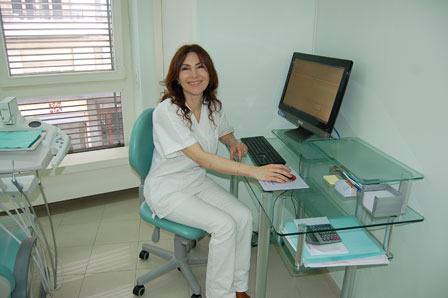 Are you nervous about going to the dentist? Do you worry that you won't be able to understand the treatment being proposed, when the explanation is in French?
If so, you will be relieved to hear that there are actually many English-speaking dentists practising in this region – you just need to know where to find them! To help you, we have compiled a List of Recommended Doctors and Healthcare providers, which features well over 30 dentists, most of whom speak English fluently. Click here to request a copy from us.
Last month, we were sent details about an English-speaking dentist, Dr. Theophilou, who set up her practice in the centre of Geneva 18 months ago. Working alongside the orthodontist, Dr. Mastrocola, Dr. Theophilou offers a full dental service including check ups, cleaning, periodontal treatment, oral hygiene, white fillings-composites and inlays, tooth whitening, aesthetic dentistry, veneers, crowns, bridges, dentures, and implants. However, it is her special interest in aesthetics and facial rejuvenation, which Dr. Theophilou is keen to talk about to knowitall.ch. She told us,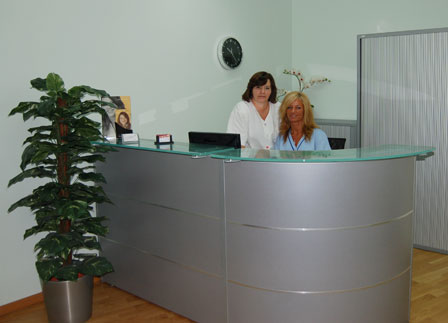 "With the success of such programmes such as "10 years younger", everyone seems to want their smile improved, so I really am excited to offer smile makeovers working with the UK's top aesthetic dental laboratory, Knight Dental, who have created smiles for some of the UK's top celebrities. Together, we offer digital smile design and snap on mock-ups of the planned changes, so that the patient can see what they will look like before they decide. We have also started to offer a bespoke 'weekend service' where, subject to the case being suitable, my ceramist will fly in from the UK to help me design the smile, check the shade and any special features of the teeth and face, and produce the makeover in just 3 days!"
Dr. Theophilou added, "I am not afraid to go against the current trend. I am also offering people who have lost a lot of teeth, but whose existing teeth are in good health, an alternative to having implants - the Telescopic Bridge Denture. Not everyone wants or is able to support surgical procedures, and having several implants may be a non-option because of the cost. The usual alternative is a removable denture, however people often find these bulky or uncomfortable to wear, or they may move too much and show the metal clasps when smiling so people feel self conscious when wearing them in public."
The Telescopic Bridge Denture is a cross between a fixed bridge and a removable denture, and it rests on your existing healthy teeth. The advantages are several: it looks like your normal teeth, there are no metal clasps on show, and it behaves as if it was fixed, i.e. it doesn't move while you are eating or talking. Another plus is that you can remove it for cleaning. Telescopic dentures are popular in Germany, where they provide a long term and cost effective alternative to implants. Dr. Theophilou works with a specialist German laboratory to produce them.
Dr. Theophilou claims to be the only dentist in Switzerland to be offering the Oralift dental facelift - a non-surgical method aiming at rejuvenating the face and delaying the signs of ageing. The method was developed by a UK dentist, Dr. Nick Mohindra, who is currently carrying out research on the technique at King's College Dental hospital in London.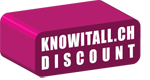 To encourage more clients to try out this service, Dr. Theophilou is offering knowitall.ch readers a discount of 10% off the price of the Oralift appliance. This offer is limited to the first 100 www.knowitall.ch readers who quote this article when making their booking.
Worn for just 2 hours every third day, the device fits over the lower teeth and looks similar to a small mouth guard. You can read more about the Oralift technique and see "before and after" photos here : http://oralift.com/index.htm
Dr. Voula Theophilou
Carrefour de Rive 1
2è étage
1207 Genève
022 736 2652
http://dentist-geneva-theophilou.com