We recently heard about a great website that has printable scavenger hunt sheets that will certainly come in handy with some schools still on holiday this week. The weather is amazing (like Spring) and if you haven't organized every last minute, then please throw a few of these ideas in the mix!
We caught up with the inventor of these ideas: Ariana Starkman, "Explorrior has a link to lots of printable scavenger hunts for children that other Geneva/Vaud parents might like. I no longer live in the Geneva area but my connection is that I attended the International School of Geneva at La Chat for Year 10 in 2012-2013. I volunteered in the library, participated in the Duke of Edinburgh Award and won the Highest Attainment Award. I miss it all dearly."
Why did you start? What has been the inspiration?
I've always been an organizer, adventurer, and journaler. During the pandemic lockdown, I began thinking of ways to help people through the pandemic — ways to keep kids engaged, how to structure your day, how to write creatively, etc. I'm inspired by so many things — the people around me, nature, my dreams, closing my eyes. Inspiration is sometimes a choice you can make: choose to be inspired every day!
Have you been working on this idea forever, or was it something that came to you recently?
I came up with the name Explorrior just before I studied acting abroad in 2019 in Italy and Russia. Explorrior combines Explore + Warrior and is the name of my blog. I keep coming back to the word and it means a lot to me. For the past two years I have been thinking about different ways Explorrior can come to life, and the Etsy shop was one of them. The idea of opening up my Etsy store came to me early in the pandemic, and I just rolled with it! It's been really beautiful to see and hear how the printables are affecting people's lives.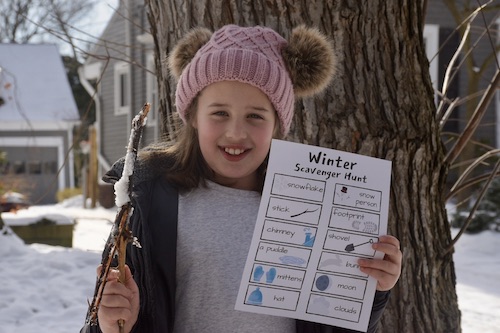 What is the biggest obstacle you have had to overcome?
Myself, maybe. The doubts I had about what I have to offer, the lack of knowledge I had on opening up an Etsy store, all of the different thoughts that go into pursuing a new passion. I'm an actor, so I'm fairly used to the overwhelming thoughts and questions and doubts, but continue to practice gratitude, awareness, resiliency, and always come back to the word Explorrior that I created to help steer myself towards the best version of me.
Where do you see this company going? What are your plans for the future?
For now, I'm loving the printables that help kids and parents lead with creativity and a sense of adventure. In the future, I would love to add a bigger line of planners, some stickers that I've been working on, and some other little ideas I have. I'm really excited to see where each day takes me and I love hearing from customers about their experiences with the products.
What is your favorite product you offer and why?
There are two I particularly like. The first is the Morning Journal Daily Printable because it really helps people start their mornings in a meaningful and purposeful way. The second is the Outdoor Senses Printable Scavenger Hunt because it puts the outdoors into a new perspective for not only the kids, but adults too — how often do we really pay attention to all of our senses? I love the other scavenger hunts and the dream journal, too — they all are loads of fun!
What are clients saying about Explorrior?

"Another challenging list by Explorrior to help develop the minds of the young ones."
"Great activity during quarantine. The kids loved it!"
Anything else you think our readers would like to know.
I am always open for custom requests! If there's something readers want, please reach out and I'd be happy to discuss options. It is possible that what you need might also be of interest to another reader!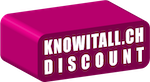 Ariana has kindly offered a 20% discount of a purchase of 2 or more printables through March 2021. Apply the discount code GENEVE21 at the checkout page at Explorrior.

Ariana Starkman
Explorrior blog
Explorrior printables page
This email address is being protected from spambots. You need JavaScript enabled to view it.