Opening event at ESPACE 5
Special discount for knowitall.ch readers attending upcoming portfolio workshop for students considering a career in design or architecture
Local artist and educator, Stephen Preece, has set up his own multi-purpose studio in Carouge. Called ESPACE 5, the new 100m2 studio will perform 3 main functions within the community.
Firstly, it will serve as a modern, newly decorated art gallery where invited artists can exhibit their work (click here for the next exhibition scheduled to take place at the gallery from 30 March to 6 April). It will also serve as an attractive contemporary workspace (with meeting and kitchen facilities) for local businesses, which can be rented on an evening, daily or weekly basis for special events or workshops.
Secondly, it will provide a space that Stephen can use as his own personal art studio. As a practising artist, who enjoys drawing, painting and working in 3D, Stephen has an impressive collection of artwork that he has produced since he decided to cut back on his teaching commitments and focus upon his own art, some of which is on display at his studio. You can see a sample of his work on his personal website here: http://www.stephenpreece.net/.

The CMS CERN outreach programme builds bridges between the sciences and the arts
However, when Stephen is not working as a part-time teacher of Art and Theory of Knowledge at the International School of Geneva, or getting involved in educational outreach programmes within the community, he spends much of his time doing private coaching and consultancy work with universities and art colleges. Having set up his own art coaching business, called ALLMINDS back in 2010, Stephen has a wealth of experience helping students to find what he calls "their own signature" and enabling them "to amplify it" through the creation of their personal art and design portfolios.
With such an excellent reputation in the local art community for his coaching skills, it comes as no surprise that there is now a demand for Stephen to expand on this service by offering a series of intensive workshops for young creatives. With input from local design professionals, he has now created his first workshop for students considering a career in design or architecture, which will take place at ESPACE 5 during the Easter holidays from 10 to 14 April 2017.
Priced at just Fr. 700.- for the general public, Fr. 650.- for knowitall.ch readers, or Fr. 600.- for those already being coached by Stephen, this 5-day workshop will provide a unique opportunity for students to develop an understanding of industry, whilst enhancing their skill sets and portfolio – without having to incur the costs of travelling to the UK or America to attend any of the comparable courses there.

The Design / Architecture Portfolio course will include exercises in 2D and 3D.
Stephen told knowitall.ch, "Through my coaching business, I have strong connections with institutions such as Goldsmiths, Central Saint Martins, and the Architectural Association in the UK, as well as numerous top Arts universities in the USA, and ECAL here in Switzerland. I know what is required to gain acceptance on their courses, and can help students develop a professional-looking portfolio within a relatively short period of time."
He continued, "With professional input from two neighboring businesses, Colucci Design and STRATA Architecture, our Easter course should help students: improve their critical and creative thinking skills; increase self-confidence and awareness; develop competent drawing skills; learn about professional design practice; find out more about university requirements; and build a strong design portfolio. More specifically, there will be: daily drawing lessons; daily presentations from professionals; special 2D/3D exercises; an introduction to concept-based learning; an introduction to design/architecture; an end-of-week crit. with a panel of professionals; and a final-day exhibition of work and vernissage."
Once the dust has settled on this workshop, Stephen will then start preparing his next series of workshops for the summer holidays, including one with a special focus on Fine Art. Needless-to-say, students attending any of these courses will have the possibility to exhibit their work at the ESPACE 5 Art Gallery, which is just one of the many opportunities that Stephen provides to help students develop their self-confidence and take their first steps into the professional art and design world.

As a practising artist, Stephen will use the gallery at ESPACE 5 to display his own work
Indeed, this is what one student had to say about Stephen's role in the development of her self-confidence, "You got me to believe in the way that I was expressing things, that it had real value and it "worked". I learnt that it was OK that what I made wasn't "pretty" or "technically masterful". What was important was that I express myself through visual stuff and that the message I needed to express had value because it was authentic. It's something I look for in people in general: authenticity. Your teaching was key to building my self-confidence to just get out there and do the whacky stuff without for once doubting in what I was doing, or even caring about what the response might be. That kind of confidence creates solid foundations and are what my earlier work – and to a certain extent my work still today – is based on."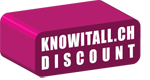 For more information on any of the above services provided by Stephen at ESPACE 5, visit the websites below or contact Stephen directly via telephone or email. To claim your Fr. 50.- discount for the Design / Architecture workshop, just mention this article when you make your booking.
ESPACE 5
40 route de Saint-Julien
1227 Carouge
079 654 34 51
www.espace5.net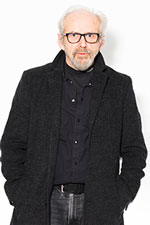 Portfolio Course
Design / Architecture Level 1
10 – 14 April 2017
10h to 17h
www.allminds.ch/courses-workshops-1
ALLMINDS Coaching:
www.allminds.ch
Stephen Preece, Artist
www.stephenpreece.net/
079 654 34 51
This email address is being protected from spambots. You need JavaScript enabled to view it.