Enter our competition to win a double ticket for the opening night performance!
The Geneva Amateur Operatic Society (GAOS) will bring a lively and colorful performance of the popular musical, South Pacific, to Geneva this May!
Based on James A. Michener's prize-winning book, Tales of the South Pacific, and incorporating some of Richard Rodgers and Oscar Hammerstein's best-loved songs, the musical will take place at the Casino Theatre in Geneva between 5 and 13 May 2018.
The story behind South Pacific
For those who are unfamiliar with the story, South Pacific takes place on an exotic tropical island in the South Pacific during the Second World War. Nellie Forbush, a young Navy nurse from Little Rock, Arkansas, meets and falls in love with Emile De Becque, a gallant, middle-aged French plantation owner. However, she has second thoughts upon discovering that he's fathered two half-Polynesian children.
Meanwhile, a beautiful, innocent Tonkinese girl, Liat, has captured the heart of Lieutenant Joseph Cable, USMC - although he admits that he could never marry her, despite the shenanigans of Liat's mother, the infamous and enterprising "Bloody Mary". When Emile and Joe set off on a secret mission to an enemy-held island, Nellie struggles to overcome her prejudices, fearing that Emile may not return alive.
First premiered on Broadway in 1949 and running for an astonishing 1,925 performances, South Pacific contains ten of Rodgers and Hammerstein's most famous songs. With a live orchestra to support their show, GAOS will perform its own unique rendition of these truly beautiful songs including Bali Ha'i; Bloody Mary; A Cockeyed Optimist; I'm Gonna Wash that Man Right Outa My Hair; Some Enchanted Evening; Happy Talk; Younger than Springtime; I'm in Love with a Wonderful Guy; This Nearly Was Mine; and There is Nothing Like a Dame.
GAOS will perform 6 shows over 2 consecutive weekends: 5 - 6 and 11-13 May 2018. Tickets go on sale from 14 April and can be purchased on the Theatre in English website at: www.theatreinenglish.ch. Tickets are priced at Fr. 29.-, Fr. 39.-, Fr. 49.- and Fr. 69.- (for VIP seating with free champagne and programme).
Enter our competition to win a double ticket!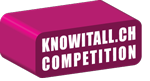 Continuing its long-standing relationship with Know-it-all passport, GAOS have kindly offered our readers the chance to win a double ticket for the opening night performance of the show on Saturday 5 May at 20h.
To enter the competition, just fill in this form and let us know the name of the author, whose book inspired Rodgers and Hammerstein to create the musical, South Pacific.
Only one entry per person and per email is allowed. The competition closes at midnight on Tuesday, 1 May 2018. The names of all those submitting correct answers will be placed into the digital hat and the winner's name drawn at random on Wednesday, 2 May 2018. The winner will be notified by email and his / her name will be added to this article after the competition closes.
South Pacific, performed by GAOS
Casino Theatre
Rue de Carouge, 42
1205 Geneva
www.gaos.ch
Saturday, 5 May 2018 at 20h
Sunday, 6 May 2018 at 15h
Friday, 11 May 2018 at 20h
Saturday, 12 May 2018 at 15h and 20h
Sunday, 13 May 2018 at 15h
Tickets on sale from 14 April 2018 on: www.theatreinenglish.ch
Ticket prices: Fr. 29.-, Fr. 39.-, Fr. 49.- and Fr. 69.- (for VIP seating with free champagne and programme).
Photo courtesy of GAOS: Brielle Campbell and Andrea Schmidt, who play De Becque's half-Polynesian children.