©Guillaume Perret
In a bid to encourage more English-speaking visitors to their theatre in Geneva, the Théatre de Carouge-Atelier de Genève is offering knowitall.ch readers the chance to win a double ticket to see one of the plays from their new series of specially adapted performances for English-speaking viewers.
"The Robbers Ball" is the first show this year to be performed with English surtitles, and will take place on 10, 11 and 15 March 2017. All other performances of this excellent classic comedy, scheduled between 21 February and 18 March, will require a reasonable understanding of French to appreciate the play.
Written by Jean Anouilh and directed by Robert Sandoz, The Robbers Ball is an action-packed comedy with 50's style costumes, live music and - of course - a love story! The performance takes place one summer in the spa town of Vichy. Peterbono, Hector and Gustave are three stooges who earn their living as pickpockets, creating all kinds of scenarios to rob rich spa clients and to seduce young ladies who are thoroughly bored. Taken in by their own wiles, they are invited to the luxurious home of Lady Hurf and her nieces. On the evening of the Robbers' ball, the very last robbery is being set up, when suddenly…

©Guillaume Perret
You can read more in French about this special production, and the inspiration behind it on the Theátre de Carouge-Atelier de Genève website here: http://tcag.ch/saison/piece/le-bal-des-voleurs/34/. You can find out more about the Théatre de Carouge in this article we wrote about the theater last year.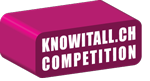 To give yourself a chance of winning a double ticket for the first performance of the play with English surtitles being shown on Friday 10 March 2017, just fill in this form and let us know who is directing this production of The Robbers' Ball. Only one entry per person and per email is allowed. The competition closes at midnight on Monday, 6 March 2017. The names of all those submitting correct answers will be placed into the digital hat and the winner's name drawn at random on Tuesday, 7 March 2017. The first name to be drawn will receive a double ticket for the performance. The winner will be notified by email and his/her name will be added to this article after the competition closes.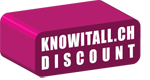 If you are not lucky enough to win the tickets, don't despair! The theater is also offering knowitall.ch readers the chance to purchase tickets for the English-surtitled performances at the reduced price of Fr. 35.- instead of Fr. Fr. 40.-. To claim your discount, simply select "TARIF GROUPE" when you make your booking, and be sure to mention "Know-it-all passport" in the comments box, as well as "surtitles" if you require these.
Théâtre de Carouge-Atelier de Genève
Rue Ancienne 39
1227 Carouge
Switzerland
022 343 43 43
The Robbers' Ball
Written by Jean Anouilh
Directed by Robert Sandoz
21 February – 18 March 2017
10, 11 and 15 March 2017, with English surtitles
http://tcag.ch/saison/piece/le-bal-des-voleurs/34/
Congratulations to Evelyne Cave, who won a double ticket for this show!
Save
Save
Save
Save
Save
Save
Save
Save
Save
Save