Enter our competition to win one of 10 double tickets for a special performance of the show at the ARENA on 7 November, 2015.
On Saturday, 7 November, 2015, "The Swiss Voice, Switzerland's Greatest Voices" will take place at the ARENA in Geneva.
This live event will unite five of the most talented artists who were discovered during the popular TV series, "The Voice", which has been aired on channel TF1 in France and SRF/RTS in Switzerland.
"The Voice" is a singing competition created for television. The five artists who have captured the admiration of TV viewers in both France and Switzerland are: Azania Noah, Stacey King, Paul Silve, Angie Ott, and Mathieu Blanchette. You can listen to extracts of their songs here (n.b. some links don't work in France).
Azania Noah
Stacey King
Paul Silve
Angie Ott
Mathieu Blanchette
Each of the singers will perform their own interpretation of the top hits, which helped them to win the hearts of the French and Swiss public throughout their time on the popular TV show.
Tickets for the show, which begins at 20h (with doors opening at 19h), are priced at Fr. 59.-, Fr. 49.-, and Fr. 39.- and can be obtained online at Fnac by clicking here. The discount club, Chic-Deal.ch, is also offering 51% off the mid-priced tickets until midnight on Monday, 2 November 2015, so don't delay! At the time of writing, Chic-Deal.ch is also offering 10 various other great offers from organizations around Geneva and Lausanne, so it's definitely worth checking back on the site from time to time to see what other great deals you can find!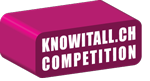 To give yourself a chance of winning one of the 10 double tickets being offered to knowitall.ch readers by Chic-Deal.ch for this show, just fill in this form and tell us where you can find discounted tickets for this event. Only one entry per person and per email is allowed. The competition closes at midnight on Wednesday, 4 November, 2015. The names of all those submitting correct answers will be placed into the digital hat and the winner's name drawn at random on Thursday, 5 November, 2015. Each winner will be notified by email and his/her name will be added to this article after the competition closes.
The Swiss Voice, Switzerland's Greatest Voices
ARENA
Route des Batailleux 3
1218 Genève
Saturday 7 November, 20h
Tickets: FNAC
Chic Deal SA
Avenue Louis-Casaï 81

1216 Cointrin
+ 41 22 734 07 24
+ 41 79 205 27 55
Tel between 9h-12h / 14h-17h
This email address is being protected from spambots. You need JavaScript enabled to view it.
www.chic-deal.ch
Congratulations to the following winners, who each won a double ticket to see the show:
Heidi Issa
Karin Holm
Karl Randall
Wendy van Dorp
Gaylene Pomeroy
Alexandra Rohner
Jennifer Freedman
Saskia den Boer
Claire Geiser
Michel Hade