By Sunita Sehmi, Walk The Talk
Sally Helgesen's mission has always been to help women recognize, articulate and act on their greatest strengths. Her previous books include The Female Vision: Women's Real Power at Work and the best-selling The Female Advantage: Women's Ways of Leadership, hailed as "the classic work" on women's leadership styles. Her ground-breaking The Web of Inclusion: A New Architecture for Building Great Organizations was cited in The Wall Street Journal as one of the best books on leadership ever and is credited with bringing the language of inclusion into business.
In addition, Sally delivers workshops and keynotes in corporations, partnership firms, universities and associations around the world.
With Marshall Goldsmith, she co-authored the new book, How Women Rise: Break the 12 Habits Holding You Back from Your Next Raise, Promotion or Job.
Sally Helgesen successfully shows how female professionals can change self-limiting behaviours. For me, the quote from Maya Angelou sums up the essence of the overall message.
"Nothing can dim the light which shines from within"
I was so very fortunate enough to interview her. Enjoy!
How did you get to where you are today?
My career in women's leadership began with the book, The Female Advantage, published in 1990. I'm proud to say it was the first book to focus on what women have to contribute to organizations instead of how they need to change and adapt. As a result of that book, I began receiving invitations to speak at women's leadership events and deliver workshops. I began doing so and the work kept coming in. I found the subject of great interest and have since written 5 additional books about women, women's leadership, and creating inclusive cultures within organizations.
Why did you get into writing about female leadership?
I was working in corporate communications back in the 1980s and I noticed what a poor job most of the companies I worked for did of understanding the potential value of the women who were then entering the workforce. The books I read for women about being successful all emphasized how women needed to change. I thought that was not a great message, given that organizations were changing and could benefit from much of what women had to contribute. So, I decided to write a book about how the best women leaders did things. I wanted to inspire women and to show companies why women could be of value.
What is your new book about?
My new book, How Women Rise, co-authored with #1 ranking executive coach Marshall Goldsmith, is about the habits or behaviours most likely to get in women's way as they move higher in their organizations. These same behaviours may have served them earlier in their careers, but as they go higher, they can present pitfalls.
"Positioning oneself as a visionary is key for anyone seeking to become a leader."
Sally Helgesen
Describe a difficult challenge in your life and how you got over it?
When I started speaking and delivering workshops, I still thought of myself as primarily a writer, someone with content expertise but without much background in helping people to change. This began to break down as I got more and more feedback about how my programs had inspired people. I worked hard at creating more interactive programs, and focusing on what others learned, not what I had to teach. This took some of the pressure off me and made my presentations a lot more fun. The process really opened me up and relaxed me. It helped me let go of my own perfectionism, which is one of the habits we describe in How Women Rise.
In your opinion why are women finding it hard to break the glass ceiling?
In some organizations, the cultures feel alien to women. In others, processes like performance reviews tend to favour male skills. But also – as we write about in How Women Rise – women's own habits and behaviours can at times get in their way, especially as they seek to rise higher. Often this happens when women have been rewarded for these behaviours earlier in their careers –– they not surprisingly conclude that what got them where they are will also get them where they want to go. Women are also often conflicted about being ambitious, reluctant to admit it and unsure what ambition means for them. Of course, the demands of family life can slow women down if they do not have adequate support. Finally, women sometimes struggle with articulating their vision - what they notice, what they value, and why what they value matters to their organization. Positioning oneself as a visionary is key for anyone seeking to become a leader.
In How Women Rise, we focus on behaviours because this is something women themselves can control. It's not dependent upon culture or boss or even family circumstances. Each one of us can learn to practice behaviours that serve us better, especially as we rise.
"We believe our new book will provide rich insights for women seeking not only to move to a higher level in their careers, but to have a more significant impact on their organisations, their communities and the world."
Marshall Goldsmith and Sally Helgesen
All the literature tells us that women have great leadership skills. So where are we going wrong?
Women do have great leadership skills! Thirty years of work in the field has convinced me of this. But organizations haven't always caught up to valuing those skills. And women could often benefit by claiming their skills with more authority, confidence and force. We have advice in How Women Rise for developing this skill.
Could you share some of your strategies that we could use?
When trying to shift or tweak a behaviour that is getting in your way, you always want to start with one thing. Start with one behaviour or even one part of a behaviour: start small and build on that. Most importantly, enlist support, bring other people into your efforts. Ask for help – "Will you observe me in this meeting and see if I am making progress in (for example) becoming more concise in my presentations?" Ask people what has worked for them. Advertise that you're changing. Enlist allies who will hold you to account. In other words: don't try to do it alone!
What is the best piece of advice you were ever given?
To work on what I can control and let go of what I can't. To mind my own behaviour instead of judging other people.
"In doing workshops for women all over the world, there are certain behaviours that women have to embrace and they have to let go of."
Sally Helgesen
What's the next challenge for you?
My goal right now is to bring as much attention as I can to How Women Rise. I believe it has a powerful message and can be helpful to women all over the world, so I want it to have maximum visibility. This will challenge some of my skills – I'm not great with social media, for example. But this is my challenge for right now.
What's next for you?
Developing workshops and programs based on this book. Working with partners to do training programs and programs that can be delivered online. Traveling the world with my message. Building out my wonderful network of colleagues. And addressing the behaviours that still get in my own way!
To find out more about Sally's work please go to her website: https://sallyhelgesen.com/
Her book How Women Rise can be found on Amazon: https://www.amazon.com/How-Women-Rise-Holding-Promotion-ebook/dp/B075CRJLLJ
Sunita's Bio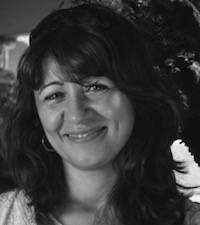 Sunita is an Executive Coach, Trainer and Consultant. She is of Indian origin and was born in London before moving to Geneva in 1992. She has a Psychology background (specialising in Occupational Psychology) and a Post Graduate in the Development and Training of Adults. She also completed a Masters in Ressources Humaines, Coaching et Gestion des Carrières at the University of Geneva.
During her 25 years experience Sunita's drive has always been to help people to do their best and hence led her to create Walk The Talk.
In her free time Sunita is a Mentor for the Branson Center of Entrepreneurship and a proud member of the School in The Cloud Team.
Save
Save
Save
Save
Save
Save
Save
Save
Save
Save
Save
Save
Save
Save
Save
Save
Save
Save
Save
Save
Save
Save
Save
Save
Save
Save
Save
Save
Save
Save
Save
Save
Save
Save
Save
Save
Save
Save
Save
Save
Save
Save
Save
Save
Save
Save
Save
Save
Save
Save
Save
Save
Save
Save
Save
Save
Save
Save
Save
Save
Save
Save
Save
Save
Save
Save
Save
Save
Save
Save
Save
Save
Save
Save
Save
Save
Save
Save
Save
Save
Save
Save
Save
Save
Save
Save
Save
Save
Save
Save
Save