By Robert Harris, Forth Capital
Passive investing is an investment strategy that tracks an index and focuses on increasing portfolio values with limited day-to-day management of the portfolio itself. Management costs are therefore significantly reduced. Research shows that passive investment consistently beats the returns of actively managed funds.
In this short video, Emma Morgan, Portfolio Manager at Morningstar Investment Management Europe, tells us about Forth Capital's Next Generation Passive Investment Strategies, and the associated benefits.
Here are some quotes from Emma Morgan:
"Clear advantages of this approach are its low cost nature and the transparency that comes with passive investing. While returns are uncertain, costs are not, so minimizing charges helps to build investors' wealth in the long term"
"These portfolios cater for investors from cautious to more adventurous and they're investing globally in money markets, bonds and equities"
Watch the video now to find out more.
For further information on Forth Capital's Next Generation Investment Strategies contact us on +41 22 311 1441 or click here and we can call you: https://www.forthcapital.com/about-us/contact-us/
Author's bio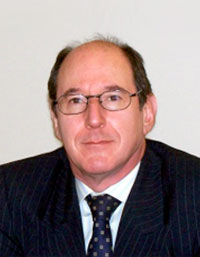 Robert Harris has over 25 years experience working for some of the major financial institutions in the City of London, including 12 years at Citibank where he was a Senior Banker. During his time at Citibank, Robert was responsible for global relationships with important financial institutions and instigated a number of landmark deals.
Robert is a founding partner of Forth Capital and has helped the company become the leading expat financial advisory company in Switzerland. He has been quoted in the Financial Times and numerous magazine articles.
For the www.knowitall.ch website, Robert invites various members of his team at Forth Capital to contribute blog articles on different financial topics that he thinks will be of interest to our readers.