By Robert Harris, Forth Capital
As Partner and Chairman of the Investment Committee at Forth Capital, I have been asked to give my thoughts on the recent market volatility:
It won't have gone unnoticed that stock markets fell by over 4% at the end of January. So, what happened and what lessons should be learned? Should you be concerned about your investments and pensions?
In the short term, markets never move in a straight line and they often make big moves both up and down. The large fall in the market on Friday 2nd Feb in the US was caused ironically by better than expected performance in the US economy. The effect of President Trump's massive fiscal stimulus (tax cuts allied to government spending) has boosted the US economy and caused wages to rise faster than expected, which in turn will fuel inflation.
The fall in the stock market is a result of expectation of rising interest rates (not actual rises!). On the 6th Feb markets rebounded as investors bought cheaper assets.
When investing, the most important point to be aware of, is to know and understand your own personal risk profile. Investing in adventurous assets for a cautious investor exposes you to unnecessary risks, whilst an adventurous investor will lose out on performance if invested in unduly cautious strategies.
Nowadays, risk attitude assessment forms are designed to generate a score to determine your risk profile and it is relatively easy to access a questionnaire. A reputable financial adviser will always ask the investor to complete the questionnaire and it should be updated on a regular basis.
Once you are aware of your risk profile, it is imperative that your portfolio accurately reflects the profile. You need to make sure that this is correctly documented and that the portfolio risk has been explained to you.
Once this is all in place, markets will move up and down with sometimes violent swings. However, if your portfolio has been set up correctly, you can be sure that your investments will move in line with your risk appetite.
If you would like to have a free risk assessment, please contact me on This email address is being protected from spambots. You need JavaScript enabled to view it.
Author's bio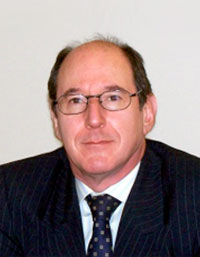 Robert Harris has over 25 years experience working for some of the major financial institutions in the City of London, including 12 years at Citibank where he was a Senior Banker. During his time at Citibank, Robert was responsible for global relationships with important financial institutions and instigated a number of landmark deals.
Robert is a founding partner of Forth Capital and has helped the company become the leading expat financial advisory company in Switzerland. He has been quoted in the Financial Times and numerous magazine articles.
For the www.knowitall.ch website, Robert invites various members of his team at Forth Capital to contribute blog articles on different financial topics that he thinks will be of interest to our readers.
Save
Save
Save
Save
Save
Save
Save
Save