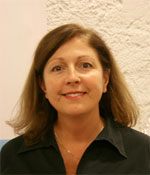 Diana Ritchie, owner and founder of SCC Sarl, will provide you with some useful tips for boosting your professional performance. Diana has been operating successfully in the region for over 10 years, providing career-related counseling, networking and coaching to partners and spouses of international employees relocating to Switzerland. She has recently been training herself on conscious awareness (authentic leadership) and job-related topics, and provides expert trainers through a special initiative called NotchUP Training.
Successful Career Centres
Boosting Professional Performance
www.scc-centre.com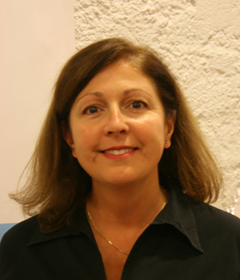 A new career support service has been set up in the region to help English speakers further their career development in Switzerland.

Called Swiss Career Connections, the service is being provided by the Spouse Career Centre (SCC), which has been operating successfully in the region for over 9 years, providing career-related counseling, networking and coaching to partners and spouses of international employees relocating to Switzerland. Until now, this service was provided exclusively to multinational companies for the benefit of their employees.

Describing the new service, SCC Director, Diana Ritchie, says, "At Swiss Career Connections we believe a career support service should provide a 360° approach to active job-hunting. From the start, you will be supported by our trained and experienced career coaches on a one-to-one basis. We will help you to develop and profile your skills, know-how and experience, keep you motivated and on track, prepare you for effective job searching, and guide you through the application process. We will also show you how to use your network more effectively and build upon it as well as benefit from ours."

She continues, "Experience shows us that this approach adds value in a number of key areas. Not only does it give you a better understanding of how to position yourself in the Swiss job market, but it also improves your self-marketing ability and your competencies awareness level. By improving your access to and impact on potential employers, it ultimately increases your chances of securing employment."

Clients will be able to choose from four packages, each tailored to individual needs and budgets. The table below shows the key elements of the four tracks on offer (Smart Support Services), with descriptions for each.
Switzerland: the promised land, beautiful mountains, clean streets, efficient transport system, excellent quality of life - who wouldn't jump at the chance to live here? The answer is: those who will give up their job to follow their partner. Who wouldn't live here forever? The answer is: those who want to work here but have not succeeded in finding a job or settling in.
The Spouse Career Centre (SCC) works with dual career couples intent on making their relocation a success, by finding a job, setting up a business or settling in.
A successful career search is based upon understanding the local job market, having and successfully using your network, dedication, remaining motivated and knowing the job search process. The centre has successfully supported expats for the last 10 years throughout Switzerland in all of these areas.
Diana Ritchie, Managing Director for SCC in the French-speaking part of Switzerland, provides a few brief tips, to keep in mind while you job hunt:
1. Job openings are found:
a. on the internet (job search websites like jopup.ch, jobs.ch)
b. through word of mouth – important to work and expand your network
c. sending spontaneous applications to targeted and well researched companies
2. It takes on average 4-6 months to find a job.

3. Your resume and covering letter should clearly state what you can do for your potential employer.

4. It is an employer's market and job advertisements ask for it all (5 languages, relevant experience, MBA, willing to muck in where needed etc.). Do not get discouraged – you do not have to have 100% of the requirements to apply, 80% could be enough, especially if they do not find the candidate who has the 100%. If in doubt call ahead and ask.

5. Recruitment in Switzerland can appear like a black hole – you send your application and never hear back. I have no explanation as to why this happens, but I can recommend that you follow up on your applications whenever possible.

TRAILING MALE SPOUSE/PARTNER
If you know of a trailing male spouse/partner interested in sharing their relocation experience via SCC's online survey, please direct them to:
https://www.surveymonkey.com/s/spousecareercentre
As encouragement they will be invited to a men's night out.
If you have any questions or would like to know more about SCC's services please contact This email address is being protected from spambots. You need JavaScript enabled to view it.