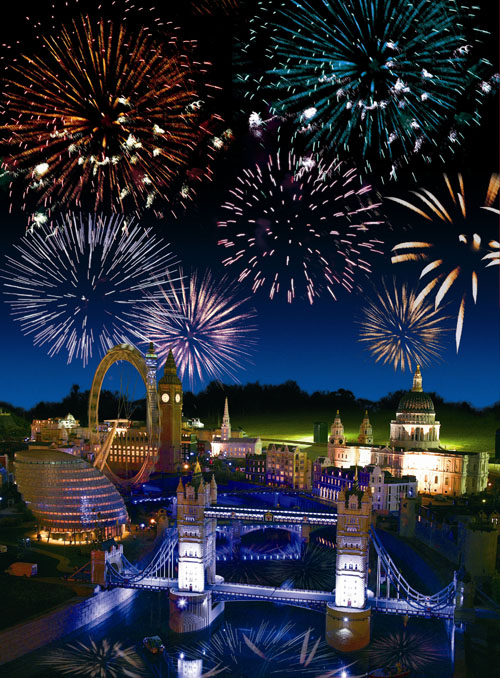 Legoland Windsor Resort Fireworks

By Rachel Beacher, Journalist
Back in the days before the British government was intent on destroying itself, Guy Fawkes was infamous for his foiled attempt to blow up the House of Lords.
The thwarting of this 17th century terrorist plot is remembered every year in the UK with public fireworks displays across the country.
These days the celebrations span several weeks up to 5 November, with some of the best Bonfire Night shows at amusement parks, where you can stay in on-site hotels if you choose to travel for the weekend. Here is a selection of this year's events, most of which are just a short flight away in the UK.
Legoland, Windsor, Berkshire
27 and 28 October
Ninjago-themed displays, where you can use 3D glasses to watch the fireworks explode into thousands of tiny Lego bricks. The shows mark the opening of Lego Ninjago World and coincide with a Brick or Treat Halloween festival, which runs until 30 October. Under-threes go free. The park has two hotels that look like they've been built out of giant Lego bricks.
Nearest airport: Heathrow
Drayton Manor Park
27-29 October
'Sky-Fi' space-themed shows, with fireworks set to music from Doctor Who, Star Trek, Star Wars and Guardians of the Galaxy. Some rides will stay open until 9pm. This theme park has attractions for all members of the family, including Thomas Land with rides and characters from Thomas the Tank Engine. There is a four-star family hotel on-site.
Nearest airport: Birmingham International
4 and 5 November
Amusement park suitable for all ages, from Cbeebies Land for little children up to fast rollercoasters for teenagers and adults. Spend all day on the rides then watch the fireworks in the evening. Free for under-threes but advance booking is essential if you are not staying in the resort hotel.
Nearest airport: Manchester International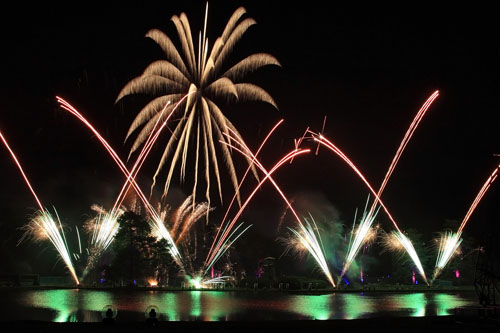 Alton Towers Fireworks
4 November
For those unable to travel too far, this is the local celebration for homesick expats and anyone else who wants to experience a taste of a real Bonfire Night. This year there will be a clown from 7pm to 8pm, followed by the lighting of the bonfire. There will also be hot food and a bar. Buy tombola tickets from the shops in St Genis and Gland now.
If you can't make it to any real life shows, you can always watch the new BBC series Gunpowder. The first episode was shown last Saturday night (21 October), but the second and third installments are due to be broadcast on BBC One on 28 October and 4 November – BBC channels are available for Swisscom TV customers. The series is notable for the fact that it stars a descendant of Robert Catesby, the leader of the original Gunpowder Plot (Guy Fawkes was the gang's explosives expert and was the one discovered in the cellar of the House of Lords). Game of Thrones actor Kit Harington plays his ancestor Catesby, to whom he is related through his mother. The production has also become a talking point in the UK for its realistic and uncensored portrayals of 17th century torture – which are not at all suitable for family viewing.
Did you know?
Guy Fawkes Night has been celebrated almost continuously in the UK since the 1605 arrest of Guido Fawkes and his fellow Gunpowder Plot conspirators, with the first event in 1606.
Sales of fireworks fell during the First World War and celebrations were suspended during the Second World War.
Originally the festival centred around anti-Catholic feelings.
These days the Fifth of November is more a vicarious opportunity for British people to burn their leaders, often with models of politicians gleefully piled on the pyre instead of a traditional guy.
The most famous effigy-burning event is Lewes Bonfire Night, where huge models of Vladimir Putin, Donald Trump and David Cameron were incinerated last year. This carnival in East Sussex is the last traditional bonfire festival in the UK, with six separate bonfire societies taking part in parades and hosting their own fires. However, it is attended by tens of thousands of people crowding together in the streets of a small town, can be pretty unruly and would not suit tourists with young children. It will take place on 4 November.
Nearest airport: Gatwick.
About the author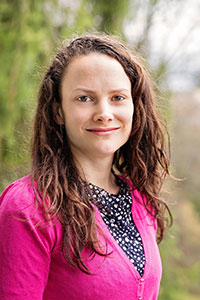 Rachel Beacher is a British journalist who would be ready to backpack around the world tomorrow if she could find an easy way to carry two small and unruly children. She most enjoys travelling to places that are family-friendly, and easily accessible from Geneva. Before becoming an expat in Switzerland, Rachel was a writer and editor for UK newspapers and magazines. She moved to Lausanne in early 2013, speaks passable French, and has been writing travel articles for over 15 years.
Save
Save
Save
Save
Save
Save
Save
Save
Save
Save
Save
Save
Save
Save
Save
Save
Save
Save
Save
Save
Save
Save
Save
Save
Save
Save
Save
Save