Port de Pollença

By Rachel Beacher, Journalist
Flight bookings have just opened for this autumn and winter 2017/18. For people planning how to spend the colder months, where better than a picturesque Mallorcan port?
'Everyone – the English, the Americans – they all came to Mallorca in the winter.'
So observed the thriller writer Agatha Christie in 1935 in her short story 'Problem at Pollensa Bay'. Indeed, at the time, the major towns of Mallorca were so busy that the author's hero sought refuge towards the less popular north east coast of the island and by chance came across a pretty and bohemian bolthole – Port de Pollença.
I visited Port de Pollença during those pesky school holidays in October, when the weather is usually failing in Vaud and it is still many months until ski season.
I found it to be enduringly enchanting and unmistakably recognisable from Christie's pre-war portrait.
She describes how a private detective, attempting to escape from his work and from the bothersomeness of people in general, falls in love immediately with 'a small hotel standing on the edge of the sea looking out over a view that in the misty haze of a fine morning had the exquisite vagueness of a Japanese print.'

The view across Port de Pollença Bay
It is said that Christie was really describing her own experience, as it was she who escaped in the taxi from the island's capital and discovered by chance the relatively new hotel, the Illa d'Or, which she fictionalised as the Pino d'Oro.
The hotel has been beautifully preserved and is still thriving, and its waterfront restaurant terrace is teeming with the kinds of well-to-do European retirees Christie noticed, seemingly waiting for a real mystery to happen.
In the tale the detective, Parker Pyne, is reluctantly roped into helping a young gentleman to persuade his prim English mother to accept his choice of fiancée. The girl belongs to the 'artist colony' living all around the port. These days the artists have largely been replaced by cyclists, but apart from that it is difficult to imagine a European tourist resort that has changed so little in the past 80 years. Even the Pine Walk that inspired Detective Pyne's name - a pretty two mile-long coastal walk under a row of pine trees leading from the hotel alongside the beach to the town - seems unaltered.

A beach at Port de Pollença
The town, once a fishing village, is still upmarket and quiet, and frequented by families and hikers. The British cycling team use it as their base for training, Olympic gold medallist Sir Bradley Wiggins has sung the resort's praises and there are dozens of hotels, shops, restaurants and bars catering to cyclists, attracted by the beautiful coastal routes and challenging mountains.
Port de Pollença is full of fitness addicts – such as families in matching hiking gear, portly Spanish gentlemen in Mallorca Ironman t-shirts, and a septugenarian we encountered who swims every day from the Illa D'or to the lighthouse across the bay, once home to a military base for the German Legion Condor during the Spanish Civil War.
Despite Mallorca's eternal attraction to everyone from partying teenagers to millionaire celebrities, Port de Pollença off-season still has the air of an old-fashioned beach and promenade resort and is relatively affordable – despite very high property prices that would make Swiss real estate agents wince.
In nearby Pollença, you can climb the Calvari Steps, an ancient stone staircase with 350 steps to the Calvario Chapel, for a beautiful view.
The port is an hour's bus or taxi ride from Palma, with its excellent collection of boutique shops and restaurants and its spectacular Gothic Cathedral.

Palma Cathedral known locally as 'La Seu'
The past three Octobers have brought good weather, if a bit changeable – for us up to 30C with the occasional downpour. In fact on many days it seemed too hot for the hundreds of cyclists who had purposefully booked after the end of the summer season. The usual average temperature for October ranges from 21C to 18C as the month goes on.
How to get there
Easyjet and SWISS fly from Geneva to Palma. Easyjet is currently booking up to the end of October and SWISS to early February.
Book an airport transfer online with Taxi Pollença or Conde Transfers.
Where to stay
In style at the Illa d'Or, or the Formentor, or at one of the hundreds of privately owned holiday apartments for as little as 75EUR a night.
Where to eat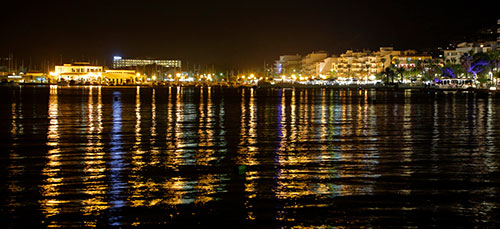 Port de Pollença at night
In Port de Pollença, try Can Punxo (Carrer Mitjorn, 8) in the village for traditional tapas, Stay Restaurant for pan-European fine dining overlooking the port or travel along the coast to Stay's sister venue Cancuarassa, at Alcudia. In Palma, you can't beat the sea views from Anima Beach.
What to do
Hire a boat for the day, play on one of the beautiful sandy beaches or go on a hiking or cycling adventure up one of the nearby Tramuntana mountains.
Photographs by Nigel Pegg
About the author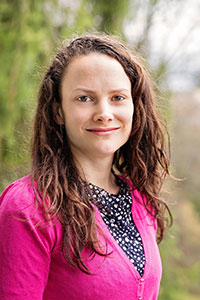 Rachel Beacher is a British journalist who would be ready to backpack around the world tomorrow if she could find an easy way to carry two small and unruly children. She most enjoys travelling to places that are family-friendly, and easily accessible from Geneva. Before becoming an expat in Switzerland, Rachel was a writer and editor for UK newspapers and magazines. She moved to Lausanne in early 2013, speaks passable French, and has been writing travel articles for nearly 15 years.
Save
Save
Save
Save
Save
Save
Save
Save
Save
Save
Save
Save
Save
Save
Save
Save
Save