By Nicola Ogilvie, Just Sew
Where do you buy supplies for quilting in the Geneva area? I have discovered a number of fabric shops, all who sell a limited supply of quilting fabrics and notions, but a specialist quilt shop?
If you are interested in making clothes or accessories, doing alterations or soft furnishing, I am your girl. Although I have given quilting a go and made 2 or 3, I have barely touched on the experience, skills and artistic flair of my friend, Elita Sharpe, so she was the obvious person to ask.
I met up with her recently and we were able to indulge in our mutual passion of sewing. Elita gave me a quick answer to the question, where could someone buy quilting supplies? From her! Elita can supply you with Quilter's Dream batting of different lofts and fibres at extremely good prices. She buys directly from the manufacturer and has a range you would find hard to match in Geneva. She also can supply quality cotton Aurifil thread in an enormous range of colours that she sources from Italy. The quality of thread is excellent and is less expensive than the Gutterman thread that is of the same quality and widely available in shops here. She also sells tools such as cutting boards, rotary cutters, glues, and markers amongst other things. Check out her website www.busyneedle.ch/.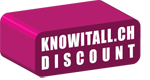 As a special introductory offer, Elita is kindly offering knowitall.ch readers 10% off their first order placed with her for any products and services, with the exception of her Patchworks in the Peaks Retreats (see below). Just This email address is being protected from spambots. You need JavaScript enabled to view it., mentioning this blog article on the website to claim your discount. Elita will then send you a special code to use when placing your order on her website, which is valid until the end of April 2015. Thank you, Elita!
The discount is also valid on Elita's sewing machine repair service - this is a new service to help quilters avoid the cost of investing in a new machine when they already have one at home, which simply isn't behaving itself! You can find full details on the service by clicking here: www.busyneedle.ch/machine-repair/.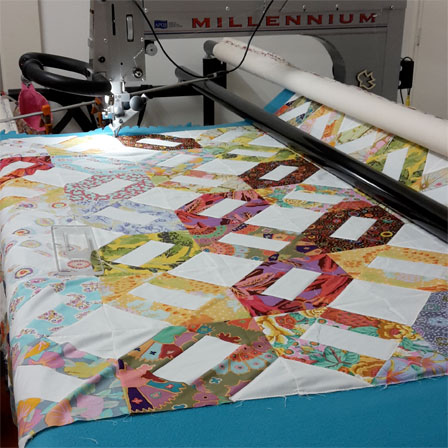 So are all those tools I just mentioned another language to you? Well, Elita also teaches, specialising in retreats in the mountains where you spend the weekend quilting. Just imagine leaving all your worries in Geneva and escaping for beautiful scenery, wonderful food and a weekend of creating. The next ones are from 16th to 19th April and from 23rd to the 25th April. I believe there are only a few places left. For full details of all these things have a look at her website again: www.busyneedle.ch/.
So back to my question: Where do you buy supplies, especially fabric for quilting? Elita suggested a couple of shops, quite a few have closed down over the last few years unfortunately, but the following have good ranges. Fabric aimed at quilting often features beautiful prints, from traditional florals to complex designs that can be funky, cute or modern, they are often works of art in themselves. Indeed, I have seen beautiful fabric simply stretched on an embroidery hoop or a picture frame and hung on the wall.
Nyon
Au Coeur du Patchwork
9 Rue de la Colombière
CH-1260 Nyon
022 361 99 01
www.au-coeur-du-patchwork.com/
The lady in the shop is very knowledgable, her fabric range is country styles.
Thonon-les-Bains
PATCH' PASSIONS
2, av. des Allobroges
Square Voltaire
74200 Thonon-les-Bains
09 61 34 56 00
www.patchpassionsthonon.com/
Described by Elita as a destination, a large selection of fabric and an equally large selection of wool and haberdashery.
Near Lausanne
PATJO
Route des Pâquis 8
1033 Cheseaux-sur-Lausanne
021 731 52 9
www.patjo.ch/Another great selection and worth a visit.
Suzie Shirtliff''s Etsy Shop
https://www.etsy.com/shop/SnowflakesFabric
A great source in Geneva for a few mod fabrics.
I have not been to either the Thonon or Lausanne shops but will be making the journey soon as quilting fabric is beautiful and can add to any project.
Quilt Exhibition, Founex Tennis Club, 6 March 2015
If you like quilts but really don't have time to make your own, then there is a one-day exhibition by internationally-renowned artist, Birgitte Daddah, who will exhibit and sell her tapestries at the Founex Tennis Club on 6 March, between 8h30 and 20h00. Birgitte's quilts are inspired by the Middle East and include a variety of rich colours and textures. Click here for more information.
Author's bio
Nicola Ogilvie has been sewing as long as she can remember, and loves new challenges. From a very early age, she has attempted most things you can make on a sewing machine, from creating her own wedding dress and recovering a chair to quilting and embroidery. In her early career, she was employed by Courtaulds, working in a factory making underwear for Marks & Spencer!
Through her sewing business, Just Sew, Nicola now shares her passion with a new generation. She runs workshops, mostly for children, and teaches in the after-school program of a local international school. She loves the fact that even the youngest get a great sense of satisfaction from their completed projects. After a number of requests, she will soon be offering courses aimed at adults.
Although sewing is clearly Nicola's thing, she admires all craftsmen and women, and loves to see how people use their creativity.