5% discount on labor charges for work booked with Suretek before the end of 2015.
If you need an electrician or plumber that can speak your language when it comes to understanding what needs to be done, then Suretek may be just the company you are looking for.
Set up a few months ago by Wayne Grigg, a UK-qualified electrician and experienced maintenance engineer, Suretek offers a friendly, flexible and reliable service for all your electrical, plumbing, and heating needs. So whether you have a small, emergency repair job or a larger renovation project in mind, Suretek eliminates the need for calling out additional tradesmen to work on the job.
Wayne told us, "Suretek will undertake all aspects of plumbing from new installations through to maintenance and repair. One of the most frequent calls we get is to unblock and repair faulty drains. However, electrical installations and repairs are also a core part of the business and whilst we currently aren't able to carry out gas installation and servicing, we will carry out all other work on heating systems and liaise with a registered and qualified gas specialist to carry out the gas connection."
He continued, "We also undertake full bathroom and kitchen renovations and carry out all work in your house including demolition and removal of old components, rebuilding of walls, repairing floors, relocating doors, tiling, waterproofing, installing all bathroom/kitchen components, plumbing, electrics, etc. In addition, we can install Parquet flooring, laminate flooring and do most other joinery work!"
Wayne is a fully qualified UK electrician, who has worked in an around the Geneva region for over 2½ years and is fully conversant with Swiss electrical norms. He is very familiar with local installation practices and materials, but is flexible enough to accommodate some of the unique needs of the expat community. He has held a number of maintenance-related positions in large companies such as Proctor & Gamble, Rank Hovis, Georgia Pacific, and PZ Cussons.
Asked why someone should call Suretek before other similar businesses in the region, Wayne told us, "Suretek will undertake the full scope of any renovation works, so clients don't have the headache of trying to tie all the different trades together just to get a small project completed. All too often, some parts of a project will go uncompleted as nobody considers it as part of their responsibility. Not so with Suretek, as we ensure the project is completed by one company, so nothing is missed out!"
He continued, "I have been thanked numerous times after completing small jobs—usually faultfinding, drain unblocking etc—which have been attempted by other companies before, only for the problem to reappear. When I fix such a problem, I always take the time to explain what caused the problem in the first place and offer advice on how to prevent recurrences."
Suretek works mainly in Switzerland, between Geneva and Lausanne, but will also cover locations in France, up to 50 minutes drive from Geneva. Most of the company's clients are English-speaking, since this is where Wayne believes his advantage lies compared to other French-speaking businesses in the region.
If you want to know what others think of Suretek, this is what one customer, Marcus Mullaney had to say to knowitall.ch about the company, "I can highly recommend Suretek's services. I found Wayne to be reliable, professional and courteous. I am very happy with the work they did and would gladly use their services again."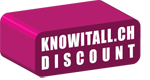 To encourage more English-speaking customers to use his services, Wayne is offering knowitall.ch readers 5% discount on any labor costs incurred during work booked before the end of 2015. Just mention this article when you contact Wayne.
Wayne Grigg
Suretek
078 932 61 49
This email address is being protected from spambots. You need JavaScript enabled to view it.
www.sure-tek.ch