Famous for its annual iris festival, the Château de Vullierens opens its gardens to the public every year in spring to showcase the largest collection of irises in Europe.
With over 400 different varieties of irises on show this year, not to mention 13,500 daylilies, and a plethora of roses, tulips, peonies and rhodedendrons, visitors can expect to be overwhelmed by a sumptuous display of flowers in all shapes, sizes, and colours – not to mention the aromas! At the 63rd Floralies there are 7 themed gardens and 3 new walks: one devoted to medieval architecture and heritage, the second to trees and the third to roses. Click here for more detailed information in English on each of these walks.
But its not just flowers that attract visitors to the chateau. Hidden among the 40 hectares of gardens you will find numerous contemporary artworks. With 17 new pieces and 5 new artists showcasing their work this year, there are now 72 works of art in the grounds, making it the largest collection of its kind in Switzerland! Click here to find out more about the artists who will displaying their work this year.

Laura Ford, Days of Judgement
Kingdom of the Lizard King
Always looking for new attractions that will appeal to its visitors, this year's Floralies will be remembered for its new "Kingdom of the Lizard King" display. Located in its own special area of woodland, this special area will appeal especially to families with young children who will love exploring the woods in search of twenty or so characters, either carved in the trees or hidden in the undergrowth – indeed wherever the children's imagination will take them! Don't forget to take a map with you to help you!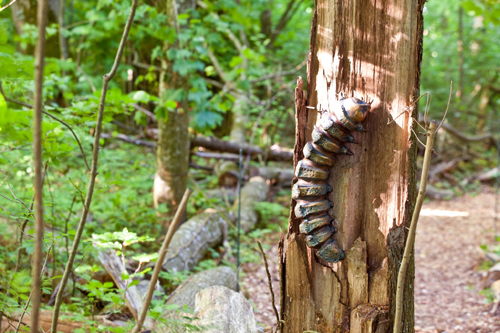 Visit the cellars
Also new this year will be the option to visit the Château's cellars! The estate's principal wine cellar is located on the east side of the Château, underneath one of the outbuildings. Deliciously cool, with a magnificent vaulted ceiling and cobbled floor, it contains 6 large oval oak barrels with a total capacity of 73,000 litres, together with a pair of nineteenth-century yoke presses. Click here for more information.
Outside of Cuba: Contemporary Art
Some ten Cuban artists have been invited to exhibit at Château de Vullierens' gallery this year. More than 30 contemporary paintings are presented, many for the first time in Switzerland. This group show turns the spotlight on Cuban contemporary art which is now recognised worldwide.

Pedro Vizcaino
Café des Jardins
It goes without saying that the Café des Jardins is the ideal place to take a break and enjoy refreshments in the magnificent garden surroundings – make your choice from fresh, local dishes, and artisanal ice-creams! During the Spring Floralies, the Café is open daily from 10h to 18h. Brunch is served on Sundays and public holidays, with an array of quality products, including a sweet and savoury breakfast, salad bar, desserts and meat from the barbecue.
Gift shop
Before they leave, visitors may like to browse the Château's shop for gift items and regional specialities, including wines produced with grapes from the estate's own vines. The shop also proposes local arts and crafts, original home decor and a wide assortment of books about countryside and gardens. Please note that the shop is only open in May and June from 10h to 18h.
Opening Times and prices
The 63rd Floralies will be divided into 3 main opening periods:
Spring Floralies
28 April to 17 June 2018,
daily from 10h to 18h
Summer Floralies
18 June to 28 July 2018,
Monday to Saturday from 14h to 17h
Autumn Floralies
28-29-30 September and
5-6-7 October 2018 from 10h to 16h
The Spring Floralies are a must if you want to see the early growing varieties of irises in all their full blooming glory! The Summer Floralies will appeal to those who want to see the famous daylilies, soak up the atmosphere of the themed gardens and walks, explore the numerous works of art in tranquillity, or simply enjoy a nice day out with friends. Please take note that the shop, café and gallery will be closed during this period, although snacks will be offered at the entrance. The Autumn Floralies provide a unique opportunity to see some of the later growing varieties of irises. (Click here to find out which flowers you are likely to see at different times of the year.) The shop and café will also be closed, although there will be a foodtruck in the courtyard.
During the main Spring Floralies, tickets will be priced as follows:
Adult Fr. 15.-
Child (under 12) Free
Child (12-16) Fr. 5.-
Seniors Fr. 10.-
During the Summer and Autumn Floralies there will be one price for all entries: Fr. 10.-
Competition to win tickets!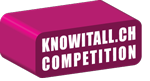 To encourage more visitors to come to the gardens after the early varieties of irises have finished blooming, the current owners of the Château are offering our readers the chance to win 5 double entry tickets for the Summer Floralies, opening between 18 June and 28 July. To give yourself a chance of winning one of these double tickets, just fill in this form and let us know the total capacity of the 6 large oval oak barrels you can see in the castle's cellars this year!
Only one entry per person and per email is allowed. The competition closes at midnight on Monday, 11 June 2018. The names of all those submitting correct answers will be placed into the digital hat and the 5 winners' names drawn at random on Tuesday, 12 June 2018. The winners will be notified by email and their names will be added to this article after the competition closes.
63rd Floralies Château de Vullierens
CH-1115 Vullierens-sur-Morges
079 274 79 64
This email address is being protected from spambots. You need JavaScript enabled to view it.
www.chateauvullierens.ch/en
Spring Floralies: 28 April to 17 June 2018, daily from 10h to 18h
Summer Floralies: 18 June to 28 July 2018, Monday to Saturday from 14h to 17h
Autumn Floralies: 28-29-30 September and 5-6-7 October 2018 from 10h to 16h
Congratulations to the following winners!
Alessandro Accardi
Katherine Ogden
Fiona Munro
Minoo Sheehan
Melanie Dakin