Enter our competition to win a free place on any day camp running before the end of August!
With one more month of the summer holidays still to go, InterSoccer has kindly offered knowitall.ch readers the chance to win a free day place on any of their camps running in Geneva, Vaud, or neighboring France before the end of the summer.
With a typical day camp priced anywhere between Fr. 100.- to Fr. 120.-, this is a great present for any kid wishing to get out the house and kick a ball around with like-minded friends!
The three lucky winners will get the chance to join any of the following camps still running until the end of August:
Academy Camps (10 -13 yrs)
Junior Camps (5-9 yrs)
Mini Camps (3-5 yrs)
Girls Camps (5-13 yrs)
Goalkeepers Camps (8-13 yrs)
You can see the full range of camps on offer, and their locations, in the InterSoccer summer camp listing on our website here:
http://www.knowitall.ch/events-calendars/activities-calendar/icalrepeat.detail/2017/07/31/38509/-/intersoccer-summer-camps
Celebrating its 10th anniversary this year, InterSoccer is one of the most popular soccer training companies for kids in this region, providing both recreational and competitive football opportunities for kids. The organization offers a wide variety of courses throughout the year, as well as holiday camps, ranging from 1 to 5 days, for 2-14 year olds. Their coaches come from around the world, bringing a mix of skills, experience, knowledge and languages. English is the main language but many of their coaches also have a good knowledge of French and German.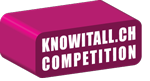 To enter our competition and give yourself a chance of winning one of the 3 day camp places on offer, just fill in this form and let us know how many years InterSoccer has been running soccer courses in this region.
Only one entry per person and per email is allowed. The competition closes at midnight on Tuesday, 8 August 2017. The names of all those submitting correct answers will be placed into the digital hat and the winners' names drawn at random on Wednesday, 9 August 2017. The first 3 names to be drawn will receive a free day camp place on any Intersoccer summer camp of their choice running until the end of August. The winners will be notified by email and their names will be added to this article after the competition closes.
InterSoccer
www.intersoccer.ch
Congratulations to Ayden and Theo who have each one a day camp! If your child has not won, don't worry. There are camps every day till the end of summer so you can still go and sign-up!
Save
Save
Save
Save
Save