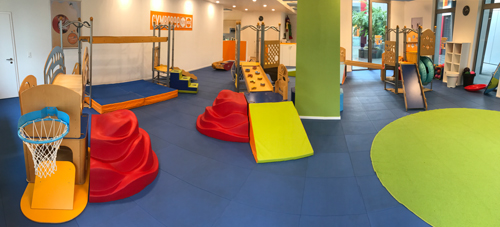 Special discount for our readers on this year's summer camps!
With all the kids clubs and summer camp activities that are now on offer in this region, it can be really difficult for parents to choose between them all. That's why our guidebook, Know-it-all passport®, can be so helpful in highlighting those organizations that stand out from the crowd, listing businesses that have been recommended to us because of the high level of service that they offer their clients.
For the upcoming edition of Know-it-all passport® due to be published in August, we have received lots of recommendations for many new organizations to be included in the book, so if you want to make sure that your child doesn't miss out then you should head to one of our local suppliers before the new season of club activities begins in September.
However, you don't need to wait until August to find out what Gymboree Play and Music Nyon has to offer their kids. Set up in Spring 2017, this new franchise has recently been in touch with knowitall.ch to offer our readers a special discount on this year's summer camps.
Gymboree Play and Music Nyon
Run by business manager, Claudia Stoppiello, Gymboree Play and Music Nyon provides classes and equipment that have been specially designed to nurture the development of young children aged 2 months to 5 years. With over 40 years' experience serving 700 locations in 50 countries, the Gymboree concept is based on the development of the 'whole child' by integrating the very best of physical, cognitive, and social activities.
At Gymboree Nyon, you can choose from over 20 parent/child classes per week, including Play & Learn, Art, Music and Sensory Baby classes. The bright, colorful and newly equipped family center also runs a Preschool Programme and Holiday Camps throughout the year. Their team includes certified Gymboree teachers with professional qualifications focusing on early childhood development.
About Claudia Stoppiello
Asked how she came to be involved with Gymboree and why she decided to open a new franchise in Nyon, Claudia told knowitall.ch,
"My children are Gymboree alumni. They have excelled in many areas such as languages proficiency, social awareness, sports and cultural integration. I developed a real enthusiasm for the Gymboree curriculum. So in 2017, I decided to apply my professional skills towards opening a Gymboree in Nyon, offering parents and children a family center where they can bond, laugh and learn together, and children are free to move, play and explore safely.
"Bilingual learning is a key element at Gymboree Nyon, but with an emphasis on fun! At all Gymboree's centers, Play & Learn are inextricably linked: our play-based classes set the stage for children to problem-solve, think creatively and gain self-confidence."
Summer camps
In addition to her regular weekly program of classes, Claudia has planned a series of camps over the summer holiday period, which will allow young children to test the water and experience for themselves the huge amount of fun that Gymboree kids can have!
With daily activities based on a weekly theme, the camps will incorporate the core Gymboree programmes: Play & Learn; Arts & Crafts; Music, Dance & Songs; and Sports. Open to children from the age of 2 and a half through to 5 years old, the camps can be booked on a half-day (8h30 to 12h), full-day (8h30 to 15h) or week long basis in July or August. Click here for more information.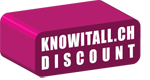 Normally priced at Fr. 70.- per half day or Fr. 130.- per full day, Claudia is kindly offering our readers a special reduction on the daily rate of 10% (which is normally only offered for week long bookings or siblings). This is a great opportunity if you just want to try a session for a half or full day before committing to a week. Please note this is a stand-alone discount and cannot be accumulated with the weekly or sibling discounts. To claim your discount, just mention this article on the knowitall.ch website when you make your booking.
Customer feedback: "Kind, caring and professional teachers"
If you're still not sure whether to give Gymboree Nyon a try, this is what one client told us about her experience at the center:
"I've been taking my daughter to Play and Learn and Music classes there since they opened earlier this year. The teachers are kind, caring and professional. They lead organized classes with great themes. During each class they make sure to give individual attention to each child as well as address the whole class, and each of them has come to know my daughter well. She has learned new skills (motions for songs; animal sounds; how to kick a ball; how to climb various types of structures, and more!) in class and my husband and I comment to each other frequently how well she is doing developmentally as a direct result of regularly going to Gymboree."
She continued, "In addition to classes we also go to open gym at least once a week. The generous and flexible make-up policy makes it very easy and convenient to reschedule whenever necessary. I have recommended their classes already to a couple friends who have signed up. We also have made new friends in our classes that we now hang out with outside of Gymboree. Being a part of the Gymboree Nyon community has been an important part of my toddler's life and I happily recommend it to anyone with a young child living in the area."
Gymboree Play & Music Nyon
Allée de la Petite Prairie 6
1260 Nyon
078 714 89 57
This email address is being protected from spambots. You need JavaScript enabled to view it.
www.gymboreeclasses.ch