We caught up with Beverley Webster, Vice-Chair at Geneva's The Library in English. She told us,"I have been working at the Library for around 20 years! I first joined as a member in 1989, then as my daughter grew up and I had more time, I started working as a desk volunteer. From there I progressed to the Library Committee and am currently its Vice-Chair." The Library in English is kindly offering one lucky knowitall reader a full family membership for one year (a Fr. 175.- value). Read below to find out how to enter our competition.
The Library was started in the early 1930s by a group of volunteers for the parishioners of the American Church. It has changed in many ways but it is still run almost entirely by volunteers and its members now come from more than 50 countries around the world, joined together by their desire to read in English. From its small beginning we now have over 10,000 books on the shelves, but the Library still maintains its original charm. The Library now buy books throughout the year and has a wide collection of adult best sellers, fiction, non-fiction and a wonderful children's section starting with board books and ending with young adult books via easy readers, picture books, fairy tales, and comic books. The Library is a non-profit making organization.
What is the biggest obstacle The Library in English has had to overcome?
Like most other institutions we have of course suffered through the Covid outbreak. The Library was forced to close a few times, then when we did open it was with reduced help and with reduced opening hours. But probably the worst was not being able to hold our twice yearly Book Sales. These provide the Library with more than half its income, and although we did receive aid from the Etat de Geneve, it was, and still is, a very worrying time. Thankfully our members realised we were struggling and helped with their generous donations.
The Library in English future plans
Our main plan is to update our computer system with a view to putting our catalogue on line to give members wider and easier access to our services. We also hope to re-start our children's story time readings and we have just begun to open on Wednesday mornings to accommodate more children on their day off school.
What is the latest book you have read?
Still Life by Sarah Winman was the best book I have read for a long time. After reading it in the Library I bought a few copies for friends as Christmas presents. It was a beautiful story set in Italy and London about friendships, love and art.
Special events
The Library will be holding its next Book Sale from 29 April through 1 May 2022. Thousands of second-hand books will be on sale, both adult and children's. To this end donations of books are always welcome. The sales take place twice a year.
Friday, 29 April 2022, 10h-18h
Saturday, 30 April 2022, 10h-16h
Sunday, 1 May 2022, 11h30-16h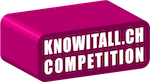 The Library in English is kindly offering one lucky knowitall.ch reader a full family membership for one year (a Fr. 175.- value). Just fill out this form and answer this question: How many books does The Library in English currently boast?
Only one entry per email is allowed. The competition closes at midnight on Thursday, 28 April 2022. The names of all those submitting correct answers will be placed into the digital hat and the winner's name drawn at random on Friday, 29 April 2022. The winner will be notified by email. No cash equivalent of prize is permitted.
The Library in English
Rue de Monthoux 3
1201 Genève
022 732 80 97
www.thelibrary.ch
This email address is being protected from spambots. You need JavaScript enabled to view it.
Mondays and Fridays CLOSED
Tuesdays, Thursdays, Saturdays 12h30-18h
Wednesdays 10h-16h
Sundays 11h30-13h