10% discount for knowitall.ch readers on Bright Green Learning Academy's new autumn and winter course schedule.
Now in its third year of delivering training courses in the Geneva / Nyon area (see our first article on knowitall.ch here), Bright Green Learning Academy has just announced its 2017-2018 autumn and winter schedule, which includes some great new courses!
Anybody who wants to learn how to design and run more effective meetings and workshops, build their leadership skills, and communicate and collaborate more effectively with groups, should take a look at the new schedule.
Bright Green Learning Academy now offers more than 20 different learning modules to help clients professionally and in their personal life to become more productive by developing skills such as: facilitation competencies and methodologies; designing and facilitating virtual meetings; using learning games with groups; working interactively with large groups; strengthening cross-cultural communication; and using systems thinking to be more strategic in their work.
There is also a set of design modules that helps participants design team-building retreats, great staff meetings, strategic planning processes, multi-stakeholder dialogues and more.
You can view the full schedule here: https://brightgreenlearning.com/academy

New course modules
New this year is an expanded module on virtual facilitation, designed to help participants run results-oriented webinars and online meetings, including in-depth work with various online facilitation tools. Also new, by popular demand, is an extended module on crafting powerful questions that will help you achieve your desired outcomes.
This year, again, the academy is offering a Certificate Programme at a discounted rate, including 50 hours of learning over a 12-month period, for those who would like to master multi-stakeholder process design, facilitation and collaborative leadership skills – or who would just like to hold meetings that people WANT to attend because they produce concrete results in a creative and innovative way.
Upcoming course dates
The new schedule kicks off on 16 October 2017 with Bright Green Learning Academy's popular Foundations of Facilitation: Core Module. This is followed on 17-18 October by a two-day set of focused modules on self-awareness for facilitators, creating ownership of workshop/meeting results, how to design for concrete outcomes, and focusing on group dynamics.
Short video
With two years of running courses under its belt, Bright Green Learning Academy now has a large client base which they can draw on for testimonials. Watch this short video to find out what recent participants had to say about their experience of attending a course at the academy, focusing in particular on their key learning outcomes.
Discount for our readers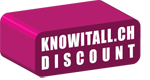 To encourage more people to participate in their courses, the academy is offering knowitall.ch readers 10% off any of their autumn or winter courses. Just use the discount code bglafriends when making your booking through their website.
Bright Green Learning Academy
(@ Atadore SARL)
IUCN Conservation Centre
Rue Mauverney 28
Gland 1196
This email address is being protected from spambots. You need JavaScript enabled to view it.
https://brightgreenlearning.com/academy
Save
Save
Save
Save
Save
Save
Save
Save