If you are buying a new home on or off plan, planning to make changes to your current home or thinking about moving, it is important to follow a series of planned steps to make sure the project will run smoothly and avoid costly mistakes.
Here are some planning steps for your spaces or rooms, which I covered in my recent workshop, entitled Planning your Home Project:
• Start off by understanding why you are making the changes and what realistic time scale & budget you have.

• Make sure you have architectural plan drawings or prepare your own ones by surveying each space.

• Undertake a space analysis – what are the existing ceilings like, walls, architectural details, fireplace, windows, flooring, natural light, exterior? This will help form a true understanding of the space/room and assist in creating accurate design concepts.

• Consider if you should make changes to your floor plans – forget the conventions of sleeping upstairs and living/eating downstairs – aim for flexible planning.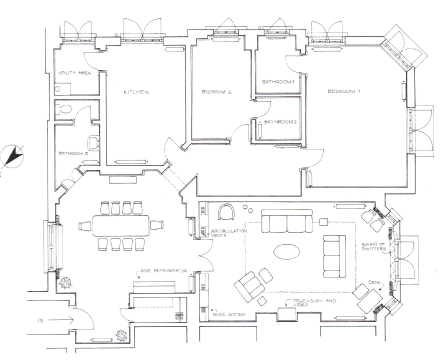 • Formulate design concepts for your space/room. Find a starting point by visiting furniture showrooms, design magazines, and design exhibitions.

• Consider and prepare mood boards, colour boards and sample boards.

• Create design layouts by using your floors plans and templates. This will help you decide the best place to position your furniture, furnishings & home accessories.

• Once you have your design layouts you can prepare your services plans – use a tracing paper overlay to locate your light fittings, sockets, switches etc. You will need these when liasing with your contractors.

• Progress the project by finding contractors – word of mouth usually works best.

• Prepare quotes for the works, materials & furniture. Keep a budget spreadsheet throughout the project.


• If you will be managing your own project prepare work schedules to be aware of the start of all works, delivery of materials and furniture.

• Try to visit the site on a daily bases to ensure works are running smoothly and that materials arriving on site are correct!!
My planning workshop will be repeated on 29 October, 2013. If you would like to sign up for this, or my next workshop on 12 November, covering Modernism, please telephone me on 078 612 57 45 or contact me at This email address is being protected from spambots. You need JavaScript enabled to view it.. Alternatively, wait until my next blog when I will attempt to summarise the key points for you!
Author's bio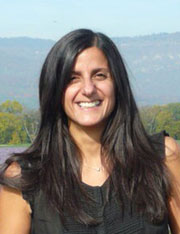 Trained at the KLC School of Interior Design in London, Sophia Kelly ran her own Interior Design practice in London for over 10 years.
Building on the success of her UK business, Sophia has now set up a new design practice in Switzerland, called Sophia Kelly Home Design. Responding to the growing demand for home design services in the international community, Sophia provides a range of tailor-made services, which are perfect for clients who have just moved into a new home or who simply need help reorganizing one that they have lived in for many years!

Sophia Kelly Home Design
This email address is being protected from spambots. You need JavaScript enabled to view it.
078 612 57 45