© credit to EMF in-house photographer Gabrielle Ward
The Challenge
How to prioritize your limited renovation budget when you are the new owner of a quaint three-story 120m2 village house that is located on a tiny lane with no land outside of the building's four walls, three of which are contiguous with other homes?
Said home is situated in the old town of Collex-Bossy, and although the 1800s-era building itself is not classified, it sits in a Zone 4B heritage-protected neighbourhood. This means that relatively stringent cantonal regulations dictate every minute detail of the type of transformation and the choice of materials allowed when converting this space into a cosy family home.
The structure is currently uninhabitable thanks to the discovery of undersized structural beams, rampant wood worm, asbestos and lead. Although the electric radiators and hot water heater still function, current rules insist that the old electric-based heating system has to go.
Finding Solutions
One of the first and most pressing questions among many we tackled to date was how to replace the no-longer-authorised and energy-consuming electric heating system given the lack of a cellar or sufficient technical space for a larger furnace and boiler installation. We looked at the possibility of a heat pump installation hung externally from the second floor but the close proximity of the neighbours' roofs and windows meant we would be unlikely to meet either physical distance or passive noise rules.
What is more, modern energy regulations in Geneva require that once a roof is reconstructed (remember, we will replace the timber roof truss and insulate the structure to 21st century standards), it must be fitted out with solar panelling and related equipment for heating water—another internal space zapper.
Luckily, after a full though technically-challenging energy audit, we have decided to go forward with a wood pellet heating system with underfloor distribution on the upper floors and radiator units under the ground floor windows. The latter was a compromise as we do not have the ceiling height necessary on the entry level for in-ground insulation plus an underfloor installation. Digging too far down into the stone and earth traditional foundation was also deemed too risky for the solidity of the building.
We found a compact modulable pellet store that will be installed in the very back of the ground-floor technical room that is large enough to minimise the number of deliveries needed throughout the year, thereby reducing recharge fees. Although the vehicles that supply pellets are too large to manoeuvre in the tiny lane, their long-tubed delivery system (similar to that used for oil) will just reach the small discreet recharge panel that will be integrated into the façade of the building.
A Pleasant Surprise
At the outset and during a few rather stressful moments in the planning process, this renovation project seemed to be full of nothing but constraints. However, we have had at least one rather pleasant surprise!
Because the home will be heated with wood pellets, a renewable energy source produced from wood waste, the owner will be eligible for an exemption on the solar-heated water installation and still qualify for generous subsidies. Why, you ask, would anyone in this day and age who is remotely environmentally conscious not want to voluntarily harness the sun's free energy?
Well other than the obvious reason of budget savings (in the region of Fr. 15,000 for equipment and installation), this home does not have sufficient internal space for the double boiler and converter necessary to receive energy from the thermal roof panels. If it had been imposed on the project by building regulations, it is likely that we would have lost the ground floor guest bath and a portion of the vital technical room.
Instead, we are not only saving part of the project budget which will be dedicated to triple glazing on the new windows, an energy plus, but also we will be economising on technical space leaving more room for living space. A big win for this client.
If you would like to check back on this project's progress, we will be posting photos and milestones, that is once the cantonal authorities grant the construction permit, so don't hesitate to look in on our website or join up to the EMF mailing list for regular updates.
Author's bio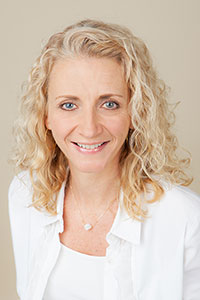 Liz Forest is the founder and owner of EMF Management, a Swiss-registered renovation project management company servicing the international community in the greater Lake Geneva / Vaud region.
Liz spent the first ten years of her professional career as a free-market micro-economist and project manager. A move to Geneva in 1997 with her young family inspired a change from the corporate world ... and a home purchase over a decade ago taught Liz exactly what property ownership and renovating in Switzerland entails.
In 2013, Liz founded EMF to provide renovation project management services to busy expat homeowners who want to transform their space without the overwhelm. EMF handles the heavy lifting so clients do not have to learn a new trade, take time off work, or sacrifice family holidays or their sanity just to make their house a home.