By Sunita Sehmi, Walk The Talk
Snuggled in Chêne-Bougeries, La Maison de Tara offers an alternative to hospitalisation for people nearing the end of life who are unable to stay at home but wish to spend their final days in a non-medicalised atmosphere surrounded by warmth, care and tenderness…. a home from home. They offer to any person, young or old, who is seriously ill, a place to stay and be cared for in a family atmosphere. La Maison de Tara commits to bring each resident the same quality of care that a family can give.
I am very proud to say that I am part of the volunteer family at La Maison de Tara. I was welcomed and trusted to be part of the family from the very beginning. People say to me: "It must be so depressing to work there". They could not be more wrong. The atmosphere is caring, loving and bright.
I sat down with the founder, Anne-Marie Struijk, and asked her to tell us more about her mission, her vision and her desire to let people die in a loving atmosphere.
I hope you enjoy the interview with the wonderful and wise Anne-Marie, who is also the spiritual care educator and President of La Maison de Tara, and if you like what you see please donate to this exceptional foundation.
Can you tell us a little bit about yourself, Anne Marie?
With the help and support of others, I spent 10 years of travel and research to create the best possible model for a hospice as a community care facility that would duplicate the conditions of a family home. Countering the social attitude that the old, ill and inactive person has less value, the hospice encourages a way to see the end of life as an opportunity: in spite of advanced age, illness and physical suffering, each person – independent of the physical and mental condition – continues to be a person of dignity. It is a time of great intensity and intimacy, very precious to those involved even if, obviously, there is suffering for all. From my own personal story, I wanted to set up a space where people could die with a community and with love and care.
Why did you set up Maison de Tara?
I was lucky to be able to be present in the last moments of two of my grandparents and both of my parents. The opportunity to care for a loved one often helps to lessen the emotional suffering caused by serious illness. However, increasingly in our society, some people do not have a family or social network that is sufficiently wide to offer this possibility. At MDT there is a 24-hour presence of day and night staff and well-trained volunteers to ensure the comfort and security of patients. Medical and other health professionals who have been looking after patients at home can continue this care at La Maison de Tara. The patients continue to receive care from their own doctors and home care support, just as they would at home.
"What matters most is how we are more than what we say or do."
What model did you use to set up the MDT?
The model for the Foundation of the La Maison de Tara is derived from the Low care hospices in the Netherlands. Like La Maison de Tara, most of these hospices are small scale in order to conserve a family-type atmosphere. This seemed the most suitable for our present circumstances, although other very successful hospice models exist. La Maison de Tara could become a reproducible model in other Swiss cities. This would permit a substantial number of people to live their final days and weeks within a family-like atmosphere.
When did MDT open?
La Maison de Tara is situated in Chêne-Bougeries in the Canton of Geneva. It is a non-profit, secular foundation, officially recognised to be of 'public utility'. Thanks to the support of several communes and some generous donors, La Maison de Tara opened its doors in October 2011.
What are the MDT values?
We engage to respect the dignity of the dying person and their loved ones. This implies responding to the specific needs of each person, including the grieving process. We engage to maintain at the heart or our work a quality of presence and availability which will permit our residents and their loved ones to strengthen their own inner resources. We engage to develop skills within the teams to support patients and those around them.
What is the core philosophy behind MDT?
The philosophy of La Maison de Tara can be summarised in the eloquent words of Dame Cecily Saunders, UK founder of the hospice movement and modern palliative care:
"You matter because you are you, and you matter to the end of your life.
We will do all we can not only to help you die peacefully, but also, to live until you die.'
What do you need to become a volunteer?
Volunteers receive over 100 hours of training in basic knowledge, practical knowhow, and 'how to be' with themselves, with residents and their families. Training is given by in-house and external people with deep experience of their subject. Probably learning 'how to be' is of the greatest importance in volunteers' support of patient, family and friends. What matters most is how we are more than what we say or do.
What are their backgrounds?
The volunteers belong to various professions and have accumulated multiple life experiences and skills which they bring to effective functioning of La Maison de Tara. At present they number more than 100, representing 15 different nationalities and speaking a wide range of languages. There are regular cycles of training which enable new volunteers to join the team. For those who have completed the basic training, ongoing training is provided. And a psychological support team is available to aid the volunteers through discussion groups or individually.
This word accompaniment seems so fundamental to what you do. Can you tell us a bit more?
A sense of loss may generate very strong emotions which may be difficult to cope with for the patient, the family and close friends. The spiritual dimension is an integral part of a human being. It gives meaning to everything and takes on a profound, truly essential dimension when one's life is coming to an end. Patients and their family are accompanied by a team of volunteers, trained in psycho-social, emotional and spiritual care for the dying. Accompaniment means to be accepted, just as we are, with our bad moods, our fears, our anger but also with our joy, our love, our memories, the whole of our humanity. There is a need to be reconnected to our personal resources thanks to the presence, mindful listening, humour and serenity of carers.
How can people help?
We depend greatly on the contributions of our many skilled volunteers, which substantially reduce our running costs.
Although La Maison de Tara receives financial support from local communes as well as foundations and businesses, more than half of its funding comes from individual donations.
La Maison de Tara has just launched a crowdfunding campaign to raise money towards the salaries of the night attendants, one of whom stays at the house each night. They see to all the residents' needs and ensure that all is peaceful and comfortable for the hours of rest. The attendants provide their support and services to both the residents as well as any family members or friends staying overnight at the house.
Each donation given through this campaign, no matter big or small, helps us enormously in building this community project that provides a caring, home-like alternative to end-of-life care in Switzerland.
Your donation will go directly towards helping us to pay the salaries of the night attendant on call each night, therefore providing the residents of the house with care, support and company around the clock. Each 330 CHF will help us to employ a night attendant for one night.
Without donors, La Maison de Tara would be simply unable to function.
We thank you in advance for any help you are able to give us.
Reference
If you would like to support donate or help please visit : https://wemakeit.com/projects/la-maison-de-tara
La Maison de Tara
79 Chemin de la Montagne
1224 Chêne-Bougeries
022 3488666
This email address is being protected from spambots. You need JavaScript enabled to view it.
www.lamaisondetara.ch
Sunita's Bio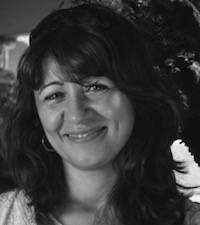 Sunita is an Executive Coach, Trainer and Consultant. She is of Indian origin and was born in London before moving to Geneva in 1992. She has a Psychology background (specialising in Occupational Psychology) and a Post Graduate in the Development and Training of Adults. She also completed a Masters in Ressources Humaines, Coaching et Gestion des Carrières at the University of Geneva.
During her 25 years experience Sunita's drive has always been to help people to do their best and hence led her to create Walk The Talk.
In her free time Sunita is a Mentor for the Branson Center of Entrepreneurship and a proud member of the School in The Cloud Team.
Save
Save
Save
Save
Save
Save
Save
Save
Save
Save
Save
Save
Save
Save
Save
Save
Save
Save
Save
Save
Save
Save
Save
Save
Save
Save
Save
Save
Save
Save
Save
Save
Save
Save
Save
Save
Save
Save
Save
Save
Save
Save
Save
Save
Save
Save
Save
Save
Save
Save
Save
Save
Save
Save
Save
Save
Save
Save
Save
Save
Save
Save
Save
Save
Save
Save
Save
Save
Save
Save
Save
Save
Save
Save
Save
Save
Save
Save
Save
Save
Save
Save
Save
Save
Save
Save
Save
Save
Save
Save
Save