By Sunita Sehmi, Walk The Talk
The Hotel Valrose in Rougemont, Switzerland is a delightful property, located a few minutes from the ski slopes in Switzerland's Lake Geneva region. It was constructed in 1904 to coincide with the opening of the Montreux-Oberland Bernois railway in the Pays-d'Enhaut district. The hotel is being managed by Florian Carrard, a former chef at the Lausanne Palace. This venture was the idea of Jean-Jacques Gauer, a former director of the Lausanne Palace, and Edgar Bovier, executive chef at the Palace. I was very fortunate to spend a weekend there and interview one of the investors, John Grohe, a business man with a soul and a deep desire to connect communities. I hope you enjoy his interview as much as I did.
What was the idea behind revamping, redesigning and rejuvenating the Valrose and how did the project become a reality?
My brother and I have always had a deep connection to Rougemont, as our father has been living here for many years, and thus spent a lot of time here with our own families. For all the residents, and us, seeing this establishment closed was a real shame. The discussion to define the project began in 2013, with our friend Edgard Bovier (Chef at the Lausanne Palace, and Rougemont resident) and Jean-Jaques Gauer (former Director of the Lausanne Palace), and later on a couple more partners. It did not take much time for us to be convinced and motivated to rehabilitate the Valrose – as the land was acquired in 2014. We are all lovers of the village and of good food, so it was important for us to create something reflecting that.
There was a lot of reflection behind this project. What about the technical side of the renovation?
The real challenge was to make this renovation a reality. The task was proved immense by Sieber Architects' team and engineers. The great relations we nurture with the local and regional authorities as well as with the craftsmen and companies of the valley were fundamental to the project's success. What was very important was to be able to preserve the facades and the roof (of Heimatstil type), but to completely reconstruct the foundations. It took over twenty months for the rehabilitation of the establishment with about forty workers.
The design of the hotel is quite spectacular; can you tell us more about the concept.
The decor features a modern and cosy interpretation of Alpine design, complete with wooden walls, leather chairs and custom fabrics. We chose local designers "Rougemont Interiors" by Pascale Heuberger, and Laura Grohe, for our "little treasure"!
You talk about Valrose being a place for locals and globals, how do you manage that?
The idea is to offer a dwelling open to all – a warm and affordable restaurant. Our primary aim was that the inhabitants of the village, tourists, and residents of the whole area (Saanen, Gstaad, Berner Oberland) be able to come, meet, greet and mix. The challenge has proven to be a complete success. Since the opening in December 2016, the hotel and restaurant have been fully booked almost every day. This is thanks to the combination of a great vibe, excellent food, good management, and great team. What we find so great is that, depending on your mood, you can choose the café or restaurant side. Two voluptuous atmospheres to enjoy our meals and appreciate the moment – bar or chimney side. We are here to serve you, throughout the day, every day of the week.
About that, we have to talk about the food which is really quite exquisite.
I am so proud of this food. Our chef, Florian Carrard, 27 – Edgard Bovier's disciple – works as an ambassador of the Pays-d'Enhaut. We work with unique and local products to offer you refined cuisine, also reflecting the spirit of the region. We propose, for example, a traditional Chalet soup, the Valrose fondue, malakoffs, but also beef, mountain sausage and trout filet. Wonderful vegetables, greens and rösti are also on the menu. Meringues, double cream of the valley, tarts and grapes on vine leaves are some of the desserts you can find at the Valrose. It is a return to the essence of the valley while refining and lightening the load.
What redeeming features can you share about the hotel?
Hotel Valrose is set in the heart of Rougemont, right next to the train station and 300 m from Videmanette – Gstaad ski slopes. Spacious with bright rooms, the terrace, the garden, and a smoker's lounge allow our guests to fully relax in a pleasant environment with affordable prices. Other amenities available for our guests are free parking and Wi-Fi, ski and bike rooms, and ski and mountain equipment hire is located next door.
For all those budding entrepreneurs out there, what does it take to start a hotel?
Firstly, your heart and conviction. Then you have to have capital, and a very good knowledge of the market to have the perfect concept; and to surround yourself with good people, in this case, the best professionals. In this particular situation, common sense and respect were determining factors, leading to a well-thought-through project to serve all communities, in which you can take pride.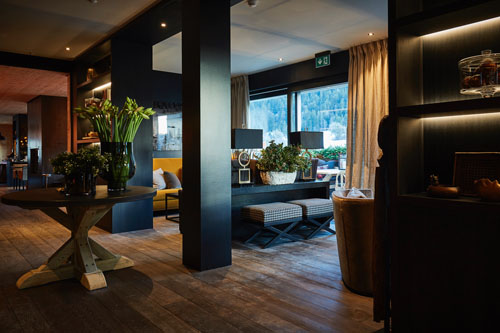 Tell us about your other job
Grohe, family of entrepreneurs! It all started over a century ago with Grohe Armaturen, bath fittings. Real Estate in the Lake Geneva region started in 1994, particularly with promotion and development, hospitality being a recent diversification. Today, between seven and ten people work on those projects, my eldest daughter Nastasja being part of this team, from our Morges-based offices, involving dozens of companies, agents, partners and suppliers. The culture of our company is based on proximity, seniority, professionalism and the availability of our employees to our clients and partners, in the same way my brother Christoph does with his Fine Classic Cars business and my second daughter Laura with interior design. The Grohe quality, precision and service, are at the heart of our system; we work closely to these values to guarantee our customers excellence.
Any future projects in mind you can reveal?
Other than the real estate development in the Lake Geneva region, another project in Rougemont will soon come to life. We are conducting a 2'500 m2 complex with our associates – always in the respect of the region's style and values. It will be located in Rougemont's entrance, between the village, train station, main road, and ski lift. The complex will include shops of local products, touristic and sports services and activities (tourist and guides offices, ski school, bike service and rental etc.), and very affordable hotel rooms and apartments.
Hotel Valrose
Place de la gare
CH - 1659 ROUGEMONT
026 923 77 77
This email address is being protected from spambots. You need JavaScript enabled to view it.
www.hotelvalrose.ch
Sunita's Bio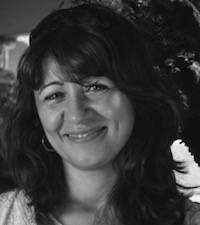 Sunita is an Executive Coach, Trainer and Consultant. She is of Indian origin and was born in London before moving to Geneva in 1992. She has a Psychology background (specialising in Occupational Psychology) and a Post Graduate in the Development and Training of Adults. She also completed a Masters in Ressources Humaines, Coaching et Gestion des Carrières at the University of Geneva.
During her 25 years experience Sunita's drive has always been to help people to do their best and hence led her to create Walk The Talk.
In her free time Sunita is a Mentor for the Branson Center of Entrepreneurship and a proud member of the School in The Cloud Team.
Save
Save
Save
Save
Save
Save
Save
Save
Save
Save
Save
Save
Save
Save
Save
Save
Save
Save
Save
Save
Save
Save
Save
Save
Save
Save
Save
Save
Save
Save
Save
Save
Save
Save
Save
Save
Save
Save
Save
Save
Save
Save
Save
Save
Save
Save
Save
Save
Save
Save
Save
Save
Save
Save
Save
Save
Save
Save
Save
Save
Save
Save
Save
Save
Save
Save
Save
Save
Save
Save
Save
Save
Save
Save
Save
Save
Save
Save
Save
Save
Save
Save