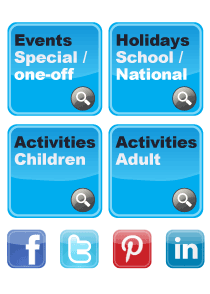 Search
Published on Monday, 21 July 2014 00:00
Complementary bracelet for knowitall.ch readers who order before 15 August, 2014 (see below)
Local entrepreneurs, Barbara Traulsen and Selene Folkesson, have just launched an exciting new fashion accessory, which is suitable for all ages and has appeal to both genders, no matter what the season, or time of day. Called brappz, the brightly colored cords were developed initially as a trendy alternative to bra straps, but have also been gaining popularity as stylish bracelets, anklets, cool-looking hair braids and even practical shoelaces!
The new line of silky smooth brappz straps were launched officially at the beginning of July and will be available for purchase online, as well as at local retailers including SB Sport in Gland, A Cause Des Garcons in Nyon, Boutique Ateapic in Geneva, and Sport 137 in Versoix. While the standard size will be available in 14 different colors, there will also be an extra large size, ideal for shoelaces, cross back bras and halter tops, available in 5 colors of their own.
WHAT TO DO emails

Click here to view Lisa's "Picks of the Week", published every Monday morning in her WHAT TO DO emails.
Click here to add your name to Lisa's mailing list.
Our latest blog entries

Check out the latest blog entries on our website here.
We are currently building up this section of the site, so please contact us if you would like to become a knowitall.ch blogger!
Copyright© 2010-2014 knowitall.ch