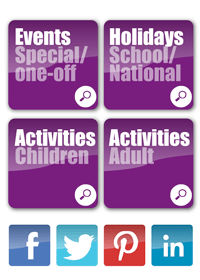 Search
Published on Wednesday, 01 October 2014 00:00
Ten years after its initial conception, a new eco-campus has just been opened at St. Légier in Vaud for the primary and infant section students of Haut-Lac International Bilingual School. More than just a "school building", the new campus is on four levels with a working surface of 7,500m2, and incorporates a host of environmentally-friendly features designed to encourage children to think about sustainable development from a very early age.
Costing approximately CHF 32 million, the new Praz Dagoud campus now provides state-of-the-art learning facilities for over 650 students, including specially equipped classrooms for art, music, science, and individual needs, as well as a technology laboratory and enormous 8m high triple gym with spectator seating, catering for every imaginable sport. A light and airy dining room also doubles up as a large multi-function space, which can be used as a theatre or conference room with 300 seats, providing for large school gatherings and performances by the children.
WHAT TO DO emails

Click here to view Lisa's "Picks of the Week", published every Monday morning in her WHAT TO DO emails.
Click here to add your name to Lisa's mailing list.
Our latest blog entries

Check out the latest blog entries on our website here.
We are currently building up this section of the site, so please contact us if you would like to become a knowitall.ch blogger!
Copyright© 2010-2014 knowitall.ch