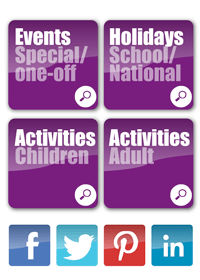 Search
Published on Thursday, 29 January 2015 08:17
First set up in 2010, TEDxLausanne, represents just one of the hundreds of worldwide TEDx events, organized each year with the aim of igniting discussion and ideas within communities at the local level. With a group of over 30 international and dynamic volunteers, keen to attract the best speakers in the region, you can be sure that this year's event in Lausanne will spark the interest of all who attend, drawing the audience out of its comfort zone and guiding them to look at issues from another point of view.
You, me, us, them…we are more and more connected, through traveling, computers, networks, smart phones and everyday objects… but are we really? As information and knowledge become increasingly and freely accessible how are we bridging the gaps that create conflicts, poverty and pollution? What, how and to whom are we really communicating? What do we gain and what do we lose when we exchange? Who is innovating, and how are they doing it? What happens when interaction is lost and how do we restore it? How do we work together, and what could we do as individuals to make it better?
WHAT TO DO emails

Click here to view Lisa's "Picks of the Week", published every Monday morning in her WHAT TO DO emails.
Click here to add your name to Lisa's mailing list.
Our latest blog entries

Check out the latest blog entries on our website here.
We are currently building up this section of the site, so please contact us if you would like to become a knowitall.ch blogger!
Copyright© 2010-2015 knowitall.ch