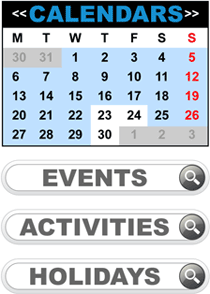 Search
Published on Monday, 20 May 2013 00:00
If your child is interested in science, and wants to find out more about the world we live in, then they are certainly not alone!
A number of workshops are now being set up in the region, to help children indulge their fascination in this broad-ranging subject, which covers everything from recycling through to nuclear physics!
One club that has been running for a number of years now, but which is moving to new premises in La Rippe is the Science workshop at Anhugar school for gifted children. Open to children aged between 5 and 15 years old, these workshops run throughout the Vaud school term on Wednesdays between 2 and 5 pm. With help from experts in subjects such as DIY, gardening, biology, chemistry, geology and physics, the workshops cover a wide range of extra-curricular topics with strong ties to science. Both theory and practice are covered in the sessions, which are run in French and in English, and also include trips to local museums and other places of scientific interest. Click here for more information on this club, and click here to see what has been covered in previous workshops at the school.
WHAT TO DO emails

Click here to view Lisa's "Picks of the Week", published every Monday morning in her WHAT TO DO emails.
Click here to add your name to Lisa's mailing list.
Our latest blog entries

Check out the latest blog entries on our website here.
We are currently building up this section of the site, so please contact us if you would like to become a knowitall.ch blogger!
Copyright© 2010-2013 knowitall.ch