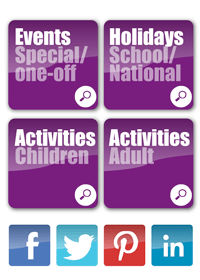 Search
Published on Thursday, 18 December 2014 00:00
The St-Légier-based, family-run Haut-Lac International Bilingual School has just opened a bilingual (French/English) nursery close to the lakeside in the Rue du Nord, Vevey.
Going under the name of "Les Marronniers - La Crèche Haut-Lac", the nursery welcomes toddlers aged from 18 months to 3 years. It is based on the same child-centred philosophy as the other sections (infant, primary and secondary) of the Haut-Lac school, which has been in operation for over 20 years. With the opening of this additional section, Haut-Lac offers parents the possibility to choose a fully bilingual education for children aged from 18 months to 18 years within the same establishment.
At the "Les Marronniers - La Crèche Haut-Lac", a professional, friendly, and talented team of educators has been put in place to welcome up to 30 full time children.  Their daily bilingual approach (French/English), using the "one person/one language" concept, allows each child to learn, use and develop both languages. Children socialise with each other while playing together, singing songs, and being creative in arts and crafts, as well as during lunch and snack times. A secure playground allows for stimulating outdoor play and children are also taken for strolls by the teaching assistants each day.
WHAT TO DO emails

Click here to view Lisa's "Picks of the Week", published every Monday morning in her WHAT TO DO emails.
Click here to add your name to Lisa's mailing list.
Our latest blog entries

Check out the latest blog entries on our website here.
We are currently building up this section of the site, so please contact us if you would like to become a knowitall.ch blogger!
Copyright© 2010-2014 knowitall.ch