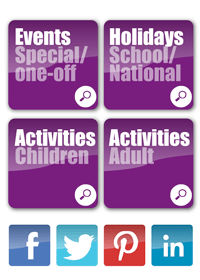 Search
Published on Sunday, 27 July 2014 00:00
The Association Servette Rugby Club de Genève (ASRCG) - in collaboration with Genève Sport SA, the Geneva Cantonal Rugby Association and the Swiss Rugby Federation - has launched a new rugby initiative, the Geneva Rugby Cup, which will take place for the first time on Friday 8 August 2014 at Stade de Genève.
The Geneva Rugby Cup 2014 will feature the following matches:
18h00: The first official match of Servette Rugby Club against Grasshopper Zürich Rugby Club


20h30: An all French Top 14 clash between Stade Français Paris and LOU (Lyon Olympique Universitaire)
The Stade Français Paris, thirteen-time French champion, is one of the most prestigious clubs in Europe. Gonzalo Quesada, Sporting Director, confirmed, "We are delighted to compete against the LOU in Geneva. This fixture, against a newly promoted club to the Top 14, is very important to us, as it is our final preparation match before the start of the championship. Naturally, we want to be in a position to prepare for the 2014-2015 season on a positive note".
WHAT TO DO emails

Click here to view Lisa's "Picks of the Week", published every Monday morning in her WHAT TO DO emails.
Click here to add your name to Lisa's mailing list.
Our latest blog entries

Check out the latest blog entries on our website here.
We are currently building up this section of the site, so please contact us if you would like to become a knowitall.ch blogger!
Copyright© 2010-2014 knowitall.ch