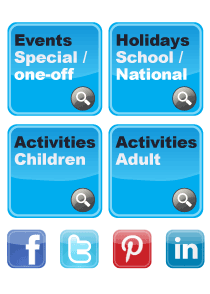 Search
Published on Tuesday, 22 April 2014 00:00

Image from the film, "20,000 days on earth"
Swiss Première: 26 April, 22h00, Théâtre de Marens, Nyon
English
Love is one of the main themes of the 2014 Visions du Réel International Film Festival in Nyon, Switzerland, to be held from 25 April through 3 May 2014. Now in its 45th year, and for the 20th time entitled "Visions du Réel", the Festival has reached new highs: more than 3,500 films screened in Nyon or in other festivals worldwide have been narrowed down to a final 175 chosen from 51 countries. To make things easier for festival-goers, a new Visions du Réel smartphone application can also be downloaded for free.
The love theme was not chosen in advance by Festival programmers, but emerged naturally once all the films were viewed and selected by the committee. "To reduce over 3,500 films to 116 in the competition (50 feature-length, 26 mid-length and 40 short films), we have strict selection criteria, ranging from high artistic standards to having an ethical outlook on the world," Luciano Barisone, Festival director, explains. To continue to be a global platform for launching new films, exclusivity is also a crucial criterion for Visions du Réel. As well as a record 116 films in competition, there will be 59 films presented outside the competition.
WHAT TO DO emails

Click here to view Lisa's "Picks of the Week", published every Monday morning in her WHAT TO DO emails.
Click here to add your name to Lisa's mailing list.
Our latest blog entries

Check out the latest blog entries on our website here.
We are currently building up this section of the site, so please contact us if you would like to become a knowitall.ch blogger!
Copyright© 2010-2014 knowitall.ch