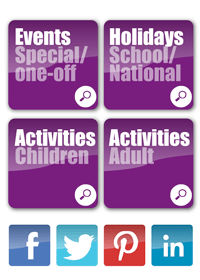 Search
Published on Thursday, 30 October 2014 00:00
A new website has just been launched, designed to help families connect quickly and easily with providers of special needs support.
Called atypicalsmile.com, the website was created by Stephanie Durrleman, a university researcher specializing in autism, and Michal Starke, a university professor with a talent for programming and creating organizations that bring people together.
Asked why she and Michal decided to set up the website, Stephanie told knowitall.ch,"For personal reasons, I have had to to face the challenge of finding appropriate carers and activities for a child with autism. When people found out I was doing this, they asked me for help because they were struggling with the same task. I ended up hiring caregivers for various children on the autistic spectrum for years. If I hadn't been a researcher, this procedure would have taken much longer than it did and the kids would have lost precious time during their critical period for language acquisition (early intervention is scientifically proven to be more effective than late intervention), while now they are verbal and bilingual today.
WHAT TO DO emails

Click here to view Lisa's "Picks of the Week", published every Monday morning in her WHAT TO DO emails.
Click here to add your name to Lisa's mailing list.
Our latest blog entries

Check out the latest blog entries on our website here.
We are currently building up this section of the site, so please contact us if you would like to become a knowitall.ch blogger!
Copyright© 2010-2014 knowitall.ch