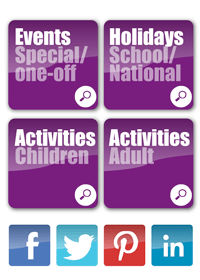 Search
Published on Monday, 22 September 2014 00:00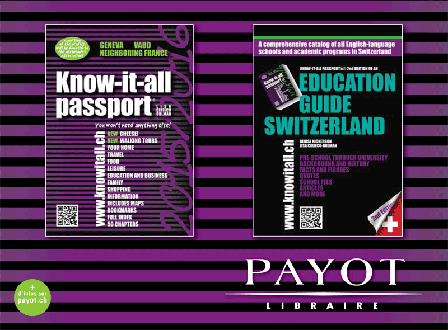 Meet the authors at Payot Chantepoulet this Saturday, 27 September!
Lisa Cirieco-Ohlman invites you to attend the official launch of the 9th edition Know-it-all passport 2015/2016 (KIAP) and the 2nd Edition of Education Guide Switzerland (EGS2), produced in collaboration with Denise Nickerson.
The launch will take place at a special vernissage, including wine and nibbles, being held on Saturday, 27 September from 16h-18h at Payot Chantepoulet bookstore in Geneva, near the Cornavin Train Station. Having recently merged with the popular English bookstore, OffTheShelf, Payot Chantepoulet has undoubtedly one of the best selections of English-language books in the region. You can read about this merger in a recent article at this link. The recently renovated Cornavin train station boasts a new Payot branch exclusively offering French-language books –and open 7/7– leaving the nearby Chantepoulet location room to expand their international books in English, German, Italian, Spanish, and Russian.
Know-it-all passport 2015/2016
Now in its 9th edition, Know-it-all passport® is THE English-language reference book for anything you want to know in Geneva, Vaud and neighboring France: it includes recommendations on everything from shopping, housing and education to birthday party venues, places to eat, night life, and even chocolate! The chapter on OUTINGS AND TRIPS (56 pages) is a book within a book. You won't need anything else!
WHAT TO DO emails

Click here to view Lisa's "Picks of the Week", published every Monday morning in her WHAT TO DO emails.
Click here to add your name to Lisa's mailing list.
Our latest blog entries

Check out the latest blog entries on our website here.
We are currently building up this section of the site, so please contact us if you would like to become a knowitall.ch blogger!
Copyright© 2010-2014 knowitall.ch