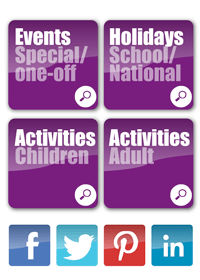 Search
Published on Thursday, 23 October 2014 00:00
A neuromuscular dentist in Geneva has been helping clients overcome a wide range of painful symptoms, not normally considered treatable by dentists.
Neuromuscular dentist, Dr. Yves Delessert, has been using techniques such as muscle relaxation (TENS), electromyography (EMG) and jaw tracking to relieve discomfort in clients suffering with a variety of debilitating conditions such as headaches, tinnitus, temporomanibular disorders (TMJ/TMD), and myofacial pain.
Currently the only DDS (Doctor of Dental Surgery) in Switzerland practising neuromuscular dentistry (NMD), Dr. Delessert explained to knowitall.ch, "NMD is a term applied to techniques that expand upon the traditional approach to dentistry, and considers the entire system that controls the positioning and function of the jaw. The neuromuscular dentist seeks to establish a jaw position based on the harmonious relationship of three main factors affecting occlusion - the teeth, muscles and jaw joints. The resulting jaw position is called the neuromuscular bite."
WHAT TO DO emails

Click here to view Lisa's "Picks of the Week", published every Monday morning in her WHAT TO DO emails.
Click here to add your name to Lisa's mailing list.
Our latest blog entries

Check out the latest blog entries on our website here.
We are currently building up this section of the site, so please contact us if you would like to become a knowitall.ch blogger!
Copyright© 2010-2014 knowitall.ch