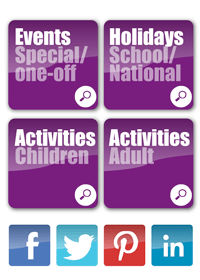 Search
Published on Thursday, 26 March 2015 00:00
The Hotel d'Angleterre in Geneva is now offering special room rates for knowitall.ch readers and their guests.
With spectacular views overlooking Lake Geneva, this luxurious five-star boutique hotel provides an elegant mixture of British Chic and traditional sophistication, with a wide range of rooms, restaurants and bars to satisfy all tastes. Located just a 10 minute walk away from the main shopping districts (Rue du Rhone and Rue du Marché), the hotel is also very handy for visiting local tourist attractions such as the Patek Philippe Museum, the Watchmaking Museum and the Museum of Natural Sciences.
Each of the 45 rooms and suites in the hotel has been individually designed but with one common theme: personalized service tailored to the individual needs and wishes of its guests. Exceptional amenities and thoughtful touches throughout each of the rooms include homemade chocolates and fresh fruit, twice daily maid service, Penhaligon's bath products, plush bathrobes and slippers, magazines, ipod docking stations, free Wifi, and satellite pay movie services – to name but a few! All windows are sound-proofed and many rooms offer balconies with stunning lake views.
WHAT TO DO emails

Click here to view Lisa's "Picks of the Week", published every Monday morning in her WHAT TO DO emails.
Click here to add your name to Lisa's mailing list.
Our latest blog entries

Check out the latest blog entries on our website here.
We are currently building up this section of the site, so please contact us if you would like to become a knowitall.ch blogger!
Copyright© 2010-2015 knowitall.ch
Website created by Jenny Jeffreys