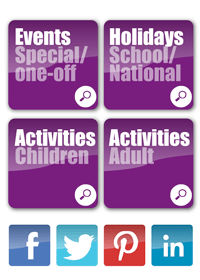 Search
Published on Monday, 20 October 2014 00:00
Jim's British Market and British Airways have joined together to offer you the best of Great Britain!
From the 6 October, 2014, it is possible to claim a 15% rebate on your next British Airways flight from Geneva to the UK (Economy or Business class), if you are a customer at Jim's.
The offer is valid on flights booked before 31st December 2014 and tickets are valid for one year. You can book an unlimited number of flights and receive the same discount for onward UK destinations.
WHAT TO DO emails

Click here to view Lisa's "Picks of the Week", published every Monday morning in her WHAT TO DO emails.
Click here to add your name to Lisa's mailing list.
Our latest blog entries

Check out the latest blog entries on our website here.
We are currently building up this section of the site, so please contact us if you would like to become a knowitall.ch blogger!
Copyright© 2010-2014 knowitall.ch