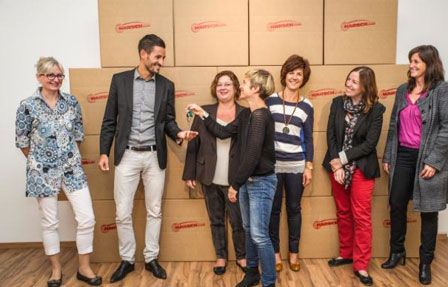 Enter our competition to win an invitation for two at their special birthday celebrations on Thursday, 13 November!
It is now 10 years since removal specialists, Harsch, The Art of Moving, set up their invaluable relocation service, Harsch Relocation, in Geneva and Lausanne. To celebrate this momentous occasion, the company will host a special event for clients and partners at the MAMCO museum of modern and contemporary art in Geneva, on Thursday, 13 November, 2014.
As a long-standing partner of Harsch, Know-it-all passport has been fortunate to receive 2 additional invitations for its readers to attend this event, which will include a guided tour of MAMCO, as well as a welcome drink and post-tour dining cocktail which, judging by previous Harsch events, is guaranteed to impress!
Precious help to expats
Since 2004, Harsch Relocation has been offering coaching services that are tailored to expats moving to Switzerland or surrounding areas in France. Operating from both Geneva and Lausanne, this dedicated service complements the removal service that Harsch has been offering in the region for nearly 60 years.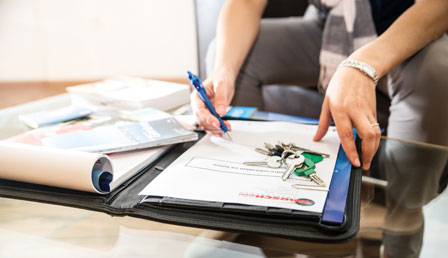 Finding accommodation, coping with administrative procedures, enrolling children at school, and opening a bank account are just a few of the many steps required when moving into a new home, which can generate considerable stress for expats. The relocation services offered by Harsch remove this burden from the shoulders of their clients and allow them to focus more calmly on their new home situation and all that it entails.
Finding accommodation in a saturated market
Finding an apartment or house in Geneva or Vaud can be quite a challenge, especially when the market is already quite saturated. Since the beginning of the new millennium there has been a particularly high demand for 3 to 4 room apartments in Geneva, meaning there are very few vacant homes, most of which are typically in the hands of real estate agents.
With its indepth knowledge of the market and its vast network of partners, Harsch Relocation has proved extremely successful at finding vacant properties, and knowing exactly what procedures to follow in order to obtain them. Over the past 10 years, many individuals and firms have benefited from Harsch's expert relocation service, which has enabled them to find and secure homes far more quickly than they could ever have hoped to achieve on their own.
About Harsch, The Art of Moving
Harsch, The Art of Moving, is highly active in both French and German-speaking Switzerland in national and international household goods moving, in relocation, archiving and in the packing and international shipping of fine arts throughout the world. Click here to find out more about this family-run business, which was first set up by Mr. and Mrs. Henri Harsch in 1957 and is now managed by their son, Bertrand, who is President of the company.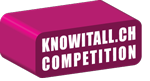 To enter our competition to win an invitation for two at Harsch Relocation's special birthday party, just fill in this form and let us know in which year Harsch, The art of Moving, set up their new relocation division. Just one application per person is allowed. The competition closes at midnight on Monday 27 October, 2014. The names of all those with the correct answer will be placed in the digital hat and the winner's name will be drawn at random the following day. The winner will be notified by email and his/her name published at the bottom of this article.

Harsch, The Art of Moving
This email address is being protected from spambots. You need JavaScript enabled to view it.
www.harsch.ch
Harsch Relocation
+41 (0)22 300 43 00
This email address is being protected from spambots. You need JavaScript enabled to view it.
www.harsch.ch/en/relocation/index.php
Harsch Relocation 10th Birthday Party
13 November, 2014
Program of the Event:
From 5 pm: Welcome cocktail
5:30 pm: Guided tour of the exhibitions.
7 pm: A dining cocktail will close the evening.
MAMCO
Musée d'art moderne et contemporain
10, rue des Vieux-Grenadiers
CH-1205 Geneva
Congratulations to Sarah Johnson who won an invitation for two!