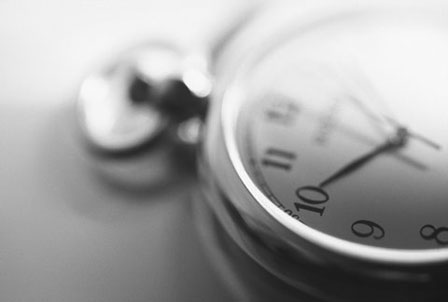 10 % discount on all bookings from knowitall.ch clients until 1 June 2012

Are you feeling overwhelmed by the number of tasks you have throughout the day? Do you find that nothing gets done well, because you're rushing through the day trying to achieve too many things at once, both at home and at work?

This needn't be the case if you enlist the help of private administration company, Chronologica. By providing clients with their own dedicated Personal Assistant, Chronologica enables customers to control their personal affairs without compromising their family or work commitments, giving them more time to do the things they enjoy!

Established in Nyon in August 2010 by Managing Director, Lizzie Gent, and three investment partners, Chronologica manages the personal affairs of: busy, time-starved professionals and executives living in Switzerland; ex-patriots requiring post-relocation support; individuals whose international lifestyles involve complex administration; and families who benefit from Chronologica's language skills and extensive network of connections.
A former Managing Director of a successful real estate agency in Verbier, Lizzie explained to knowitall.ch how her new company works,
"In simple terms, we provide clients with their own Personal Assistant who is their first point of contact for all their needs. Available from Monday through to Friday, the PA can perform a variety of tasks ranging from the completion, translation and explanation of Swiss administrative documents, through to the management of bills, paperwork and correspondence, and the arrangement of appointments with local suppliers. Our three main areas of focus are personal, household and family administration."
She continued, "Some of our most popular tasks include applying for passports, setting up credit cards, arranging for cars to be serviced, applying to schools and nurseries, organizing medical appointments and health insurance reimbursements, and resolving household problems. In short, we will deal with any items on our clients' 'to-do' lists that will give them the time and freedom to focus on more important things. Some of our most regular customers are those people who simply have better things to do with their time than waiting for deliveries or dealing with local tradesmen."
What makes Chronologica different from other administration companies is their customized IT system, similar to that used by financial institutions and only accessible by each client's own Personal Assistant and Director. This unique system provides Chronologica's PAs an overview of their client's portfolio, enabling them to identify quickly any missing needs such as insurance or any potential costs savings such as phone bills.
An annual expenditure report can also be produced which provides a financial breakdown of the client's spend on each aspect of their personal lives, including property costs and utility bills. This service is invaluable to any clients wishing to plan financially for the future, and identify potential cost savings in their annual budget.

Chronologica proposes three different fee options. The dedicated PA service commands an annual fee and is tailored to each client's unique portfolio. Costs can be anywhere in the region of Fr. 500.- to Fr. 1500.- per month.

Alternatively clients can choose to pay on an A La Carte basis, with costs being defined before any work is undertaken, so there are no unexpected surprises for the client.

For those requiring less support, Chronologica can also work on a per-hour basis, with costs typically in the order of Fr. 100.- per hour.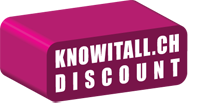 To encourage more customers to try out their services, Chronologica is offering knowitall.ch clients a 10% discount on all services booked through them before 1 June 2012. To receive your discount, simply present a copy of this article to your new Personal Assistant when you meet them for the first time!

Chronologica,
Rue de Rive 64,
1260 Nyon
www.chronologica.ch
This email address is being protected from spambots. You need JavaScript enabled to view it.
+41 43 521 31 30