Noon Softspace provides a unique look for your child's bedroom
If you're keen to provide a calm look for your child's bedroom, or you're simply looking for an unusual and creative idea for a gift, then you should take a look at some of the products on offer from local Swiss company, Noon Softspace.

Based in St Sulpice in Vaud, Noon Softspace was created by local entrepreneurs, Nurit Costa and Daphna Daily, with the intention of providing children with their own soft, quiet place in which to relax. Seeing the wide range of highly stimulating and sometimes overpowering products currently available in the shops for their own young children, they decided to "restore the balance" and produce a range of products which would give their children a calm and playful atmosphere in which to relax and have fun.
Daphna explains more, "With backgrounds in architecture and graphic design, we were keen to produce a range of products that would offer children a fresh look at the everyday objects surrounding them. With a special focus on functionality and aesthetics, Noon Softspace products include harmonious combinations of beautiful, high quality fabrics designed to create a unique but soft, homely feeling for your child's room."
Among their product range you will find blankets, curtains, pillows, bags, and soft toys, all designed with a modern, contemporary touch using long lasting and highly durable quilting techniques. Top selling favorites include the highly attractive Pic Pocket, which acts as a useful organizer that can be hung on the wall, but which can also be personalized with your baby's name using small wooden letters at no extra charge.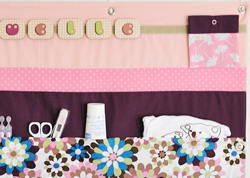 Also very popular with customers are a range of "play curtains", which act as every day curtains but that have a series of pockets at the bottom for children to put their favorite toys – which will invariably include a delightful Nooga or Nookie fabric doll. And if that's not enough to keep your toddlers occupied, then they can play with their Blankie, a wonderfully soft, quilted blanket, which includes 8 loops along the side to attach toys and prevent them from getting lost!
To see the full range of products available visit the Noon Softspace site at www.noonsoftspace.com. Orders within Switzerland are eligible for free delivery, while orders elsewhere in the world are subject to a flat fee of €7.-. All items are in stock unless otherwise stated on the website. Orders may be made through the website or by sending an email to
This email address is being protected from spambots. You need JavaScript enabled to view it.
.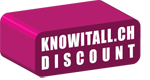 Nurit and Daphna are offering knowitall.ch customers a generous 15% discount off all products featured on its website. Just browse their site and when you're ready to order, send an email to
This email address is being protected from spambots. You need JavaScript enabled to view it.
, itemizing everything you wish to purchase and remembering to include "
Knowitall.ch special discount order
" in the subject line.
Noon Softspace sàrl
Av. du Leman 29
1025 St Sulpice
078 734 66 62
www.noonsoftspace.com