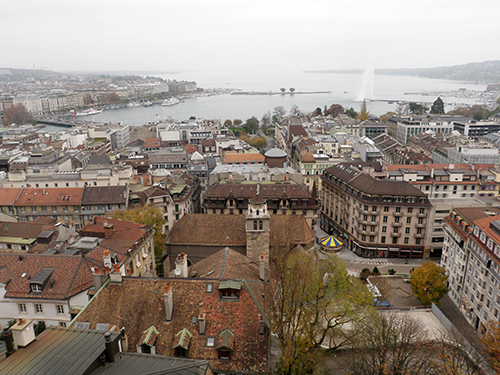 © Laura Jeffreys
10% discount for knowitall.ch readers on upcoming integration workshop
It is five years since Aislinn Delmotte launched her new business, Settling Here, to help new arrivals settle into the Pays de Gex region and surrounding areas of France.
Since that time, frontaliers have been hit hard financially with changes in health care (elimination of private insurance in France) as well as Geneva taxes for working spouses. Many redundancies in the private sector have also resulted in expats moving back to their home countries or elsewhere for work. Despite this, the area still attracts new arrivals and there is a constant flux of international families moving in and out of the area.
We spoke to Aislinn to find out what impact this has all had on her business and see how she has adapted her services to meet the changing needs of the expat community.
Aislinn told us, "Finding a house in Geneva and dealing with regies can be very tricky, especially for new recruits, and those with a smaller relocation budget. On the French side, there is still a limited number of relocation agencies on the ground with a real understanding of setting up home in the Pays de Gex. Finding the right place to set up home is key to a successful relocation. Many people arriving in the area have to choose between establishing themselves on the Swiss or French side. Having someone to guide you through that decision process even pre-arrival is very important. To enable me to provide the best possible advice, I have now extended my services into the Geneva and Terre-Sainte regions too! Located in the canton of Vaud, between Nyon and Versoix, Terre Sainte is very popular with expats because of its proximity to international schools."
She continued, "My approach is very personalized, due in part to the fact that having moved to France from abroad with a young family myself, I know only too well the difficulties associated with relocating here. But it's not just about finding clients a home, newcomers need advice about settling here too! People need ongoing support, long after the key is in the door!"
Continued support
So in addition to offering home finding and relocation support services, Settling Here continues to provide practical help and advice to individuals, couples and families, many months and even years after their arrival. This is especially true in France where Settling Here has established a large frontalier client base.
Aislinn explained, "Administrative procedures in France are quite unique and advice needs to be tailored to local requirements. Settling Here aims to bridge that gap and provide information which is specific not only to France but to the Pays de Gex region too. In short, I am helping clients manage their way through the bureaucracy that comes with living in this special part of France."
Now an experienced Relocation Manager, Aislinn remembers when arriving in France in 2000, even with a French husband, how much she really missed her family and social network, friends she could exchange ideas with and also talk about experiences in a relaxed environment. As a result, one of the principal aims of Settling Here is to bring new arrivals together so that they don't feel alone and can share their worries with like-minded people. She commented, "Over the past 5 years I've introduced a lot of new people to each other. It's amazing to see friendships grow and see people happily settled in the area."
Always looking for new ways to help newcomers find their feet, Settling Here has just teamed up with Shermeen Zeiden of International Coaching Solutions (www.internationalcoachingsolutions.com), a Geneva based coaching business, to offer a complete A-Z newcomers integration workshop. Participants can expect to receive advice on cultural intelligence as well as cultural integration, and learn a variety of practical tips and tricks for living in Geneva and neighboring France.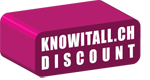 The next event of this kind will be held on Tuesday, 10 October at the Webster University campus in Bellevue (more details at the end of the article). Please note that there is a special 10% discount for knowitall.ch readers who wish to attend. To claim your discount, just mention this article when you make your booking.
Three main services
So, if you are new to the region or need specific help with an administrative issue, chances are that Settling Here will be able to help you. These are the three main services offered:
Relocation support services to individual and corporate clients, home-finding in Geneva, Terre Sainte, Pays de Gex and Haute Savoie. Welcome tours and assistance with frontalier issues.
Regular Information Sessions allowing participants to meet and discuss a range of topics, for example: activities in the area; insurance requirements in France; driving laws: tax returns in France and cross-border issues. Aislinn also invites local experts to deliver their own workshops on topics such as: back to work, buying and selling properties in France, etc.
Individual Assistance to those people seeking specific guidance and advice on practical issues such as: vehicle purchases; application for permits; finding activities and clubs in the area; driving licenses; referrals; enrolling children in local schools; finding services, and much more!
FREE welcome session
To give newcomers an opportunity to try out her services and meet Aislinn in person, Settling Here will host a FREE welcome session in Cessy, France on Friday, 6 October from 9-10h30. This is a great opportunity to find out more about the area, learn how to meet new people, and put your own questions to Aislinn. To request a place at this special event, please contact Aislinn directly (details below)
Settling Here
Aislinn Delmotte
+33 (0)673369656
This email address is being protected from spambots. You need JavaScript enabled to view it.
www.settlinghere.com
Welcome session - Free meet & greet
Cessy (location to be advised)
France
6 October 2017, 9h to 10h30
Admission: Free
Registration: This email address is being protected from spambots. You need JavaScript enabled to view it.
Newcomers cultural integration workshop
Webster University, Campus
15, Route de Collex
1293 Bellevue
Switzerland
10 October 2017, 19h to 21h
Admission: Fr. 50.- (10% discount for knowitall.ch readers)
Registration: This email address is being protected from spambots. You need JavaScript enabled to view it.
http://www.settlinghere.com/cultural-integration-workshop-10th-oct-2017/
Additional workshops include Back to Work (12 October) and BREXIT: Open discussion with UK residents (19 October). Click here for more information.


Save
Save
Save
Save
Save
Save
Save
Save