Alina Pop (left) with one of her staff, Otilia Moise, at the recent Expat Expo fair in Geneva.
10% discount for knowitall.ch readers on their first cleaning session!
If you've lived in the Lake Geneva area any number of years, and you don't have the time to clean your own house, then you will realise just how difficult it can be to find and keep a good, reliable cleaner. Good ones are nearly always fully booked and the rest seem to come and go as they please. The best ones can also get away with charging steep hourly rates, because they know you are desperate!
As a busy international economist and EU lawyer, originally from Romania, Alina Pop knows only too well how hard it can be to keep on top of the housework. Traveling frequently between the States and Switzerland, she has had plenty of time to reflect on the problem and consider how she may help others in a similar situation to herself. So in March 2015, she created Zenali Property Management, a professional service, with trusted employees, who can act promptly to requests, and who won't charge a small fortune to do so!
Alina told knowitall.ch, "All my team are my employees, not just some names from a list that I call when I have cleaning requests. They are all legal, holders of Swiss working permits, with AVS and paid taxes, health insurance, work accidents and work damage insurance. We are a big family in Zenali. All workers have their own cars, provided by the company, to go to work, in order to be able to serve clients not only in Geneva, but up to Lausanne and also across the French border, where plenty of expats live."
She continued, "Our residential hourly rate is Fr. 25.-, plus 8% VAT, the cheapest price on the market, sometimes even lower than the price requested by the black market. I wanted to keep the price low, so more people can afford our service, as cleaning is a must, not a luxury. I believe in the Japanese strategy of low costs, meaning lower costs bring more clients. Our agreements can be terminated anytime, with 24 hours notice. You pay only when you use our service. We assign you the same cleaner (excepting sick leaves, vacations and end of contracts)."
Zenali offers the full range of cleaning services, from regular office and residential cleaning through to end-of-tenancy and move-in/move-out cleaning. To claim a 10% discount on your first cleaning service, just mention the voucher at the end of this article when you make your booking.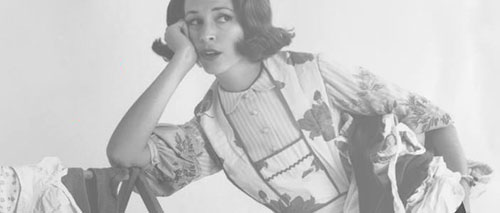 In addition to its Cleaning Services division, Zenali can also help with many other household chores, such as assembling furniture and hanging pictures or painting and gardening. When you choose any of the services offered by Zenali, you need pay only once a month, at the end of the month, by bank transfer, based on an invoice. No cash is required, and there are no employment obligations towards the cleaners, which can often be the case if you hire an individual worker yourself.
One client, who has used the services of Zenali for just over a year now, told knowitall.ch, "I have lived in Switzerland for more than 11 years now and one of my biggest challenges has been to find a reliable cleaner for my home. Of course quality of cleaning is paramount but so is trust – letting someone into your home or even giving out a key because you cannot guarantee to be there is always a massive step. So I would guess I am no different to most in that I have engaged quite a number of cleaners who have ranged from awful to excellent and I have been lucky in that they all proved trustworthy, although I was never convinced enough to hand over a key...Additionally of course there has been the headache of tactfully trying to improve performance where lacking, getting over language barriers when giving instructions, dispensing with services when they just don't improve and then finding the "one" only for her to leave."
He continued, "In October 2015 I placed an ad on a Facebook board to replace a great cleaner who was moving back to her home country and amongst the largely inappropriate replies, I received a very polite reply from Zenali Cleaning Services. Since that time, I have entered into a service agreement that provides me with a cleaning service tailored to what I need and want from a fully established and registered Swiss company. I am assured of an experienced and vetted cleaner at days/times to suit me, to do the things I specifically need done. The cleaners come to me via their own transport means and I have been confident enough for Zenali to hold a key in case I cannot be there. Another big plus is not having to worry about having the correct cash available - I am invoiced at the end of each month and pay by bank transfer. I have been honestly delighted with the quality of work and the responsiveness in the case of any small issues."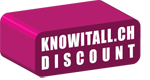 Alina is kindly offering knowitall.ch readers a 10% discount the first time they book a cleaning session with Zenali. Just mention this article when you make your booking with her. The offer is valid until end March 2017.
You can find out more about Zenali Property Management and their cleaning services on their website at: www.zenali.ch.
Zenali Property Management
079 557 63 94
This email address is being protected from spambots. You need JavaScript enabled to view it.
www.zenali.ch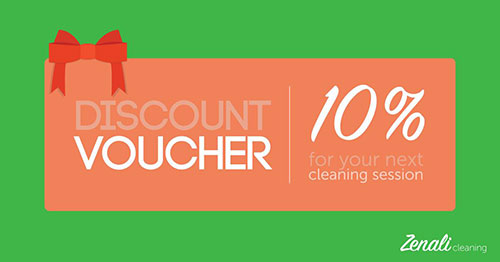 Save
Save
Save
Save
Save
Save
Save
Save
Save
Save
Save
Save
Save