25% discount on all Gardening Services booked through ClickDeal before 25 March 2016!
Have you ever thought how nice it would be to have just one company to contact every time you ever needed any work doing in the home? If you don't speak French, it can be hard work contacting any company, but if you need someone to mow your lawn, another to do some plumbing work in the bathroom, and another to sort out your broken fridge, it can be a real nightmare!
Set up in 2013, ClickDeal is a home service provider which gives you access to a wide range of services "at the click of a button". The company website includes an unusually large array of services for just one company, all of which can be sourced for you by ClickDeal. What is more, every month there is a special deal on one of the services to encourage you to try them out.
In contrast to many of the concierge companies you will find in and around Geneva, Click Deal does not do the work for you itself – instead, the staff spend their time sourcing the best quality local tradespeople for your needs, organizing work to meet your busy schedule. The aim is to get your work done as simply, quickly and cheaply as possible.
Typical renovation services provided by the company include simple painting tasks, new kitchens and bathrooms, plumbing, electrical maintenance, handy-man work, masonry, and carpentry. Other home services provided include gardening, upholstery, transportation of furniture and people, dry-cleaning, house cleaning, and catering. The company even collaborates with a local language school to help clients who would like to improve their French, and also provides a Computer Support service for those customers who need help removing a virus, for example, or installing new software. ClickDeal takes care of all the services you may need and, according to company owner, Sema Guney, there is no other company with such a wide variety of services under one roof!
Sema told knowitall.ch, "People come to us with all sorts of jobs, that they just don't have the time to tackle themselves. One client contacted us during his move from the States, starting a new job and moving into a new house, because he found his blinds were not working, his fridge was not working, one small window was cracked, one room needed painting, some wooden floor pieces were missing, furniture needed to be moved, and the house required an urgent clean! When he found us, he couldn't believe his good fortune… We made a list of his needs and within a week, all was taken care of!"
How many times have you found yourself in a similar situation? ClickDeal has made it their mission to remove the burden from their clients' shoulders. When they meet a client, they will propose the best professionals for the job, indeed only those with a proven track record, secure an acceptable price, and keep a watchful eye throughout the whole process to make sure that the work is completed to the standard required.
Whilst many of ClickDeal's customers are anglophones and expats, be they private individuals or UN missions and foreign companies, the company is now seeing many requests for help from local Swiss nationals living in the greater Geneva area. Clearly the company has a lot more to offer than just providing a link between English-speaking clients and French-speaking service providers. The benefits of using just one company to organize your home services, and secure the best deal for your job, apply to all residents, whatever language they speak.
Indeed one local customer told us, "I have been using their company for all my needs since more than a year. First they have done my house painting to my entire satisfaction - fast, clean, and reasonably priced. Since then I use them for all my handy man jobs, gardening, house and furniture cleaning. They have given me a very friendly, fast and good service…I already recommended them to friends for their plumbing and electricity needs. I would recommend them to everyone."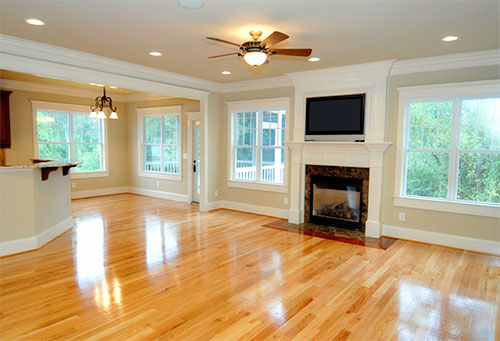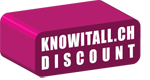 As a special offer to knowitall.ch readers, ClickDeal is offering a huge 25% discount on all Gardening Services booked through them before 25th March 2016. Just mention this article when you make your booking.
ClickDeal
chemin de la fin 8
1291 Commugny
076 589 67 74
This email address is being protected from spambots. You need JavaScript enabled to view it.
www.clickdeal.ch