Wouldn't it be nice to have someone you could call on at any time of the day to help you with mundane tasks that you simply don't have time to attend to? Wouldn't it be marvellous if that person could help you sort through the myriad of tasks that you face on a daily basis…indeed anything from clearing out the garage and paying the house bills, through to booking flights and arranging for cars to be serviced?
One company which claims to be able to do all that…and more… is Leave it to Me! Launched officially in April, 2015 by owner Marie Davies, Leave it to Me provides Virtual Assistance & Concierge Services for clients living in Geneva, Vaud and neighbouring France.
Outlining her new business to knowitall.ch, Marie told us, "At Leave it to Me, we offer each new client a free consultation and listen carefully to their requests so that we can find a solution…an Angel as it were… that fits in with their specific requirements and lifestyle."
She continued, "Each person is different, and everyone requires support in different areas of their lives, whether it be looking after a beloved pet whilst away on holiday or preparing and putting the house on the market to sell… indeed there is no job too small or too big for Leave it to Me!"
Below are just a couple of examples of the services provided by Leave it to Me. A more comprehensive list with prices can be obtained on the company website at: www.leave-it-to-me.ch. If you can't find the Angel you are looking for, Marie says she will create one especially for you to meet your specific needs and requirements: meet the Freestyle Angel!


Travel Angel:
Helping small businesses and consultants manage their flights, hotels and visa requirements.
Personal Travel - Doing the leg work and research, finding a holiday that fits all your needs!
Vacation Packages - Getting you to the airport…and back, watering your plants, emptying your letterbox, tidying up for your return, filling your fridge with essentials and feeding your animals.
Tidy Angel:
Helping you organize any area of your life, preparing your house for sale or rent, or de-cluttering your garage or wardrobe.
So who are the typical customers of Leave it to Me? According to Marie, Leave it to Me offers an affordable, personalized service that is available to everyone with a fun and caring approach. "Life is too short to stress out", she says. "We want you to enjoy yourself whilst our wings carry the stress. "
Leave it to Me is targeted at everyone from local to expat communities: from the 'newbies' who are a little lost and need an Angel to guide them to the 'old-timers' who have been here a long time but still need a helping hand with certain tasks. Leave it to Me will guide people through administrative processes, car repairs, house maintenance or cleaning, pet care and holidays and travel…whatever you need you can Leave it to me...
Indeed one client told knowitall.ch, "We have been a customer since Marie set up the business and have been very pleased by the service we receive. My wife and I travel a lot and my consultancy work takes me out of Geneva frequently. This leaves a number of administrative, security and household matters that require attention both during our absence and in preparation for my business trips. In short, Marie runs a very valuable service and is always accommodating and helpful and absolutely trustworthy. Nothing is too small or too challenging. Everything that we have entrusted to Leave It To Me has been handled efficiently, timely and with utmost discretion."
So how much does Leave it to Me cost? Depending on the type of work required, Marie charges an hourly rate for each of the services she offers. On top of this, clients are offered the option of subscribing to an annual membership package, currently priced at Fr. 300.- per year, which provides them with discounts on all services, packages and partner offers. Whilst the standard opening hours are from Monday to Saturday, 8h to 20h, Leave it to Me will exceptionally work outside these hours, including Sundays and Public Holidays, with a 50% surcharge.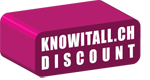 To encourage knowitall.ch readers to try out the services of Leave it to Me for themselves, Marie is offering new customers membership access to her full range of services throughout the month of May. This means that you can benefit from a 25% discount on all hourly services and have free access to Leave it to Me's partner companies during May. To claim your discount, just mention this article when you make your booking.
Leave it to Me
This email address is being protected from spambots. You need JavaScript enabled to view it.
www.leave-it-to-me.ch