Claim your special 10% discount for knowitall.ch clients valid until end of June 2014!
One of the most frequent questions we get asked at knowitall.ch is whether we can recommend anyone to do odd jobs around the home. Whether you are new to the region, or have been here a while, it can often be difficult to find a company who will turn up on time, provide a reasonable quote, and produce work to a sufficiently high quality.
So when we received a recommendation recently for a company that has been operating in the region for approximately 4 years, we were only too keen to find out more!
La Boîte O Services was set up in 2010 by Johann Frain, a local entrepreneur with lots of prior experience working within a large international corporation and, therefore, very familiar with the way expats like to think and work! In less than 4 years, his new company has grown from a small enterprise doing odd jobs for customers to a large service-oriented organization employing over 30 people in the Cantons of Vaud and Geneva. So successful has the company been, that it will expand later this year into Neuchatel.
La Boîte O Services counts both individuals and businesses amongst its clientele and offers a range of services, including housekeeping, small DIY projects, childcare, elderly care and administrative support. If you have a job that you are not able to do yourself, either through lack of skills, manpower or time, then the chances are that La Boîte O Services will be able to help. Visit the website and hover over the menu "Particuliers" to view the full list of services that the company provides.
Indeed the owner of one relocation company recently told us, "I can recommend La Boîte O Services. I frequently work with Johann and hire his company for house cleaning upon clients' departure as well as any handyman, cleaning and other random work needed by our clients."
Asked what makes his company special compared to other concierge services in the region, Johann told us, "We differ ourselves from the competition by being customer focused and competitively priced, as well as responding and acting faster than anyone else!"
Prices range from about Fr. 35.- to about Fr. 65.- per hour, depending on the nature of the job. Visit the website to view some examples of costs for work undertaken such as garden maintenance, computer repair and secretarial work. Bills are usually sent out at the end of the month, although clients can opt to prepay certain jobs at preferential rates.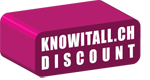 To encourage more new clients to try out their services, La Boîte O Services has kindly offered knowitall.ch clients a generous 10% discount on all services booked through their company before the end of June 2014. Please quote Know-it-all passport when making your booking to take advantage of this special offer, exclusive to our readers!
Johann Frain
La Boîte O Services
Route du Bois-Elysee 37
1170 Aubonne
0800 00 44 33
This email address is being protected from spambots. You need JavaScript enabled to view it.
www.laboiteoservices.ch