Get a free Fr. 20.- voucher towards your booking at ServiceAtHome.com
At the beginning of this year, a new service was set up in Geneva and Vaud to help local families find trustworthy helpers in the community.
Called ServiceAtHome, the new service enables clients to search for providers on their website, according to service type, location and availability, and then book and pay for their services online. So popular has the service become, that there are now over 600 different providers offering their services in the Geneva area alone, with more being added on a daily basis as the organization extends its service down the lake towards Lausanne and beyond.
Talking about her new service to knowitall.ch, co-founder, Lindy-Claire Abittan, told us, "Like many ideas, ServiceAtHome was created from frustration. It was a Thursday morning and I was desperately trying to organise some cleaning before our weekend guests arrived. I needed a quick solution but I also didn't want to let just anybody into my home. Working full time made this task even more complicated as I kept on having to duck out of meetings to make and receive calls. It felt like the whole day was spent simply trying to arrange a cleaner - I could have cleaned the apartment twice over in this amount of time! That was when it hit me. Surely there must be a place where I can simply say... I need this service, at this place and at this time….and voila!"
Lindy left the corporate world to have a baby, and partnered up with Itamar Weiss, a talented developer from the Berlin start-up scene, to create a website, which could transform the home services market. Together, they have been working hard to achieve their mission, to make finding and booking quality home service providers as easy as possible.
When they first set up their website, ServiceAtHome, offered five core services: cleaning, babysitting, tutoring, fitness and massage. However, the two entrepreneurs soon noticed that there is a plethora of talent in our community: people have been signing up all year with new and interesting services such as kids party planning, IT installations, handymen, petsitting, manicures, music lessons, family photoshoots, and much more.
Asked what makes their company special compared to other concierge services in the region, Itamar told us, "We don't have any fake reviews on our site. Only people who have used and paid for the service can leave a review. Reading real reviews gives clients a much better idea of the service they require and improves overall quality. What is more, customers don't need to wait until opening hours to make a booking. Online booking via our secure online payment system enables services to be booked anywhere at any time. And, importantly, the service is completely free for clients to use – we make our money by charging a small commission to the providers whenever a successful booking occurs."
Lindy-Claire added, "Our service also offers many benefits to the service providers. Once they are listed on our site, they don't need to worry about creating their own site, or doing lots of promotion – we take care of all that for them, and use our own tried-and-tested techniques to drive traffic to our providers' website pages. Providers can set their own availabilities so they only receive bookings at times that suit them, and they can see who is making a booking before accepting a reservation. However, all contact details are hidden until a reservation is confirmed, and cancellation policies protect against last minute cancellations. Our appointment management system is also great for helping providers keep on top of their bookings, with reminders, reports and additional tools helping them to manage their business like a pro!"
Whilst many of ServiceAtHome's customers are local and expat families, the organization accommodates all needs, ranging from bachelors and young professionals needing occasional cleaning, through to families with young children needing babysitting, families with older children needing tutoring, and empty-nesters needing waiters for dinner parties or a relaxing massage, all the way through to elderly care. There is something for everyone and anyone with skills, including students, can offer their services on the site to start earning money.
ServiceAtHome is especially interesting for expat families who arrive in Switzerland without their immediate network of friends and family. With ServiceAtHome, families can filter by language spoken to find providers that they can easily communicate with – and the website is completely bi-lingual to facilitate navigation.
To mark the end of their first year in business, ServiceAtHome have put together a special offer, designed to encourage more people to try out their services. In true Christmas spirit, the organization is giving away a free Fr. 20.- gift voucher to anyone who sends an email to This email address is being protected from spambots. You need JavaScript enabled to view it.This email address is being protected from spambots. You need JavaScript enabled to view it. before 31 December 2013, subject to availability and one voucher being offered per person. An amazing 1000 vouchers are being offered, but we expect them to go quickly so don't waste any time sending in your email. To use your voucher, there is no minimum spend or any hidden conditions, except that vouchers need to be redeemed before 31 January, 2014. Lindy-Claire told us, "As a young startup looking for exposure, we want to be generous and offer something that all families can use this holiday season - an extra hour of babysitting, a few hours of cleaning up after the Christmas cocktail party, or even a home manicure in time for the new year."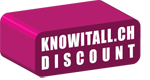 To take advantage of this special offer, all you need to do is send an email to This email address is being protected from spambots. You need JavaScript enabled to view it., requesting your voucher. It really is that simple! Once you have your voucher, you can then have lots of fun browsing the website to see what treat you would like to give yourself!
One client, who has used the website numerous times, told us, "I have used ServiceAtHome several times over the past few months, for the following services: massages, cleaning, dance classes, and babysitting. I've never had a bad experience with any of its service providers, as they have always been very friendly, hard working, and of high quality. There are service providers for just about anything you need, and most speak English. I can highly recommend this online platform for anyone who is looking for a fast and hassle-free way to find and book reliable service providers."
ServiceAtHome
www.serviceathome.com
This email address is being protected from spambots. You need JavaScript enabled to view it.
022 346 76 33This email address is being protected from spambots. You need JavaScript enabled to view it.
Fr. 20.- voucher offer: This email address is being protected from spambots. You need JavaScript enabled to view it.This email address is being protected from spambots. You need JavaScript enabled to view it.