To help kickstart her new business in Switzerland, interior designer, Sophia Kelly, is offering knowitall.ch clients an exclusive 10% discount on any services purchased through her business in 2013.
Set up in response to the growing demand for home design services in the international community, Sophia's business provides much-needed support for clients looking for expert advice in areas ranging from home staging prior to selling a property through to interior design after purchase of a new property.
Sophia told knowitall.ch, "Having run my own successful interior design business in London for 10 years before coming to Switzerland, I have a clear understanding of the different needs of my clients. In this region of the country, my customers are clearly very mobile so it is important that I adapt the range of services that I offer to their changing needs."
For those on the move, Sophia is able to provide comprehensive advice on Home Staging. Taking the form of an individual consultation, this service includes detailed instructions on how to arrange home furnishings to attract the right buyer and price for the property. Both home owners and estate agents can benefit from this invaluable service, designed to speed up and/or maximise the profit of any potential sale.
If your budget doesn't run to major redesign projects, then Sophia can also help you make the most of what you already have. Her Home Styling advice is carefully tailored to individual budgets and will help you organize and declutter your home to maximise the appeal of both old and new furnishings. Not only will Sophia visit your home to provide "in situ" practical advice, she will also come shopping with you to make sure that you don't make any mistakes!
If you are buying a new home, Sophia can also provide help with reviewing your architectual plans and redesigning of individual rooms. Whether you need help choosing a new bathroom or kitchen, or just need a few ideas on the best flooring for a particular room, Sophia's Home Buying service will help you make the right choice for your home.
Sophia has also set up a series of Home Workshops to help local residents make the most of their homes, with easy-to-implement tips on how to use furnishings, lighting and colors to maximum benefit. Bookings are now being taken for the new courses, starting in September (limited spaces), which are ideal for both new home owners and those simply wishing to give their existing home a fresh look. Click here for more information.
Once you are established in your home, Sophia's Home Event service is perfect for anyone needing help organizing an event at home. Sophia's local contacts will prove invaluable when trying to organize caterers, invitations, and decorations. She will also be able to advise on how to make the most of the available space, and make your event the talk of the town – for all the right reasons!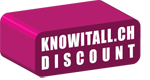 To kickstart her new business in Switzerland, Sophia is offering a 10% discount off any of the home design services booked through her company during 2013. Just quote this article when you make your booking to claim your discount.
Sophia Kelly Home Design
www.sophiakelly.co.uk
This email address is being protected from spambots. You need JavaScript enabled to view it. (sign up for the monthly newsletter)
078 612 57 45