Photographe Swiss Press de l'année 2018
© Guillaume Perret, Swiss Press Photo
Daniela – la traversée du cancer
Lundi 13, HNE Magazine
The Swiss National Museum – Château de Prangins is showcasing the best Swiss press photography of 2017 in the 27th Swiss Press Photo exhibition. This eagerly awaited annual exhibit proves once again that in addition to informing, press photographs can also open a window into the soul.
Divided into six categories the Swiss Press Photo revisits the key events of the last year, from the momentous to the anecdotal.
News
Daily Life
Swiss Stories
People
Sports
World
The 2018 "Photographer of the Year" title goes to 44 year-old Guillaume Perret, for his series entitled "Daniela – la traversée du cancer" about a 67 year-old woman suffering from breast cancer. With great sensitivity, his reportage documents her ordeal and optimism following an operation and chemotherapy. One of the images from the series also earned him first place in the "News" category.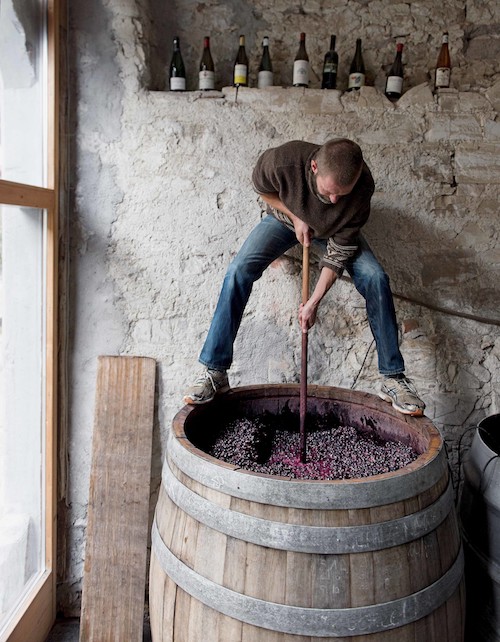 Vie Quotidienne
© Karin Hofer, Swiss Press Photo
Reinen Wein einschenken
Neue Zürcher Zeitung
Equally poignant is the work of Niels Ackermann, winner in the "Swiss Stories" and "World" categories. His documentary vision forms the subject of the book "L'Ange Blanc" (The White Angel), which was published in 2016. Since then he has continued to explore the world – for example in the Donbass series, comprising photographs of bullet holes in villages of eastern Ukraine taken in November 2017.
Both photographers, along with Dom Smaz, will be attending the special press photo day on Sunday 3 February 2019.
Wide-ranging in scope, the exhibition focuses on both the key current events and the stories behind them, turning the spotlight on less familiar scenes such as Alain Berset and his wife making their final preparations for a gala dinner in honour of Chinese President Xi Jinping.
Maintaining its familiar tradition, Swiss Press Photo 18 has many tales to tell – sometimes through a single photo, sometimes a series. This is an unmissable opportunity for photographers both amateur and professional to explore the unique visual worlds of the winning practitioners.
World Press Photo de l'année
© Ronaldo Schemidt, Agence France-Presse
Titre: Crise au Vénézuela (Venezuela Crisis)
3 mai 2017 – José Victor Salazar Balza (28 ans) prend feu lors d'affrontements violents avec la police anti-émeute pendant une manifestation contre le Président Nicolas Maduro, à Caracas, Vénézuela.
Swiss Press Photo 18
World Press Photo Exhibition 2018
09.11.2018 – 09.12.2018
Swiss Press Photo 18
09.11.2018 – 03.03.2019
Musée national suisse
Château de Prangins
Avenue Général Guiguer 3
1197 Prangins
022 994 88 68
www.chateaudeprangins.ch