As the hot weather arrives what better place to cool down than the top of a mountain – providing you don't have to walk up it to get there!
With this in mind, the Société du Téléphérique du Salève has offered our readers the chance to win 2 free return tickets to ascend Geneva's most famous mountain, Mont Saléve, by cable car! There are five pairs of tickets up for grabs!
Taking you to an altitude of 1100m in less than 5 minutes, the cable car provides you with some of the most stunning views of Geneva that you will ever experience. Once you get to the top, there are numerous opportunities to explore the mountain further, or take part in some of the varied activities which have been set up for families and friends to have fun.
Free minigolf
Throughout the month of June, anyone using the Téléphérique du Salève can take advantage of a free, 9-hole minigolf course when they reach the summit of the station! Equipment can be collected at the small cabin situated at the top after your arrival.
Trekking
If walking is your thing, then you shouldn't miss the opportunity to head to the top. Divided into 2 parts, le petit and le grand, Mont Salève measures 1379m at its highest point, so there is a real sense of achievement when you get to the summit!
If you want to explore further afield, this handy guide provides an excellent starting point. The 5.5 km Sport Style walk takes you along the tracks of the first cog railway and includes a 670 m climb over 2 and a half hours. This walk also takes in part of the famous Pas de l'Echelle path which has just reopened following essential maintenance work. The Family Style walk includes a much less strenuous climb of about 160m over 4 km and should take slightly less time, depending on the age and willingness of your children!
On our events and activities calendars you will regularly see walks hosted by Olivier Dunand at Changez d'Air, many of which feature group outings in the Salève. Olivier will also organize private tours for you if preferred. Keep an eye out for his "randonnées gourmandes" on the Salève, as well as his day and night time hikes for all the family. He also runs an orientation course on the Salève for children. We post details on the site as we receive them, but you can find all information on Olivier's website directly at www.changezdair.com.
The Association Genevoise des Amis du Saleve (AGAS) is also popular amongst walkers for its free weekly guided tours of the Salève. Every Sunday at 10h, an excursion leader from the association will meet you at the No 8 bus terminal at Veryier-Douane and take you on a walk which, depending on the route, will usually take about 5 - 8 hours with a climb of about 800m. No prior registration is necessary but you may contact David Viry by telephone on 022 796 4133 or by email at This email address is being protected from spambots. You need JavaScript enabled to view it. to find out more information.
Seasonal activities
The Bureau de la Montagne du Salève is particularly active on the mountain, offering a wide variety of seasonal activities such as outings with donkeys or in a calèche, canyoning, nordic walking, nature hikes, and mountain biking. The bureau's gastronomic hikes are also very popular and participants have the opportunity to taste some of the region's outstanding local dishes.
Fine dining
Located just 20 minutes walk from the cable car station, the L'Observatoire restaurant is well worth a visit, with a deliciously enticing menu, which also makes the most of fresh, local produce. Every day, between 12h00 and 15h00, diners can choose from a selection of 3 main courses, most of which are traditional and seasonal dishes with a modern twist.
After 15h00 it is possible for visitors to order more simple fayre such as charcuterie dishes, croque monsieurs and the most amazing burgers you have ever seen! (Check out the photo below!). On warm, sunny days, don't forget to ask for a glass of their rosemary lemonade to cool yourself down. Click here to view a sample menu.
Ticket prices
Return ticket prices for the cable car range from 6.30€ for children and those with special passes, through to 8.30€ for seniors and 17-25 year olds, and up to 11.30€ for anyone aged 26 years and above.
You can find further information on the rates for one-way journeys and 10-journey passes, by clicking here.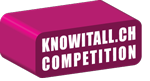 To enter our competition and give yourself a chance of winning 2 free return tickets for the cable car, just fill in this form and let us know the height of Mont Salève. Only one entry per person and per email is allowed. The competition closes at midnight on Wednesday, 21 June 2017. The names of all those submitting correct answers will be placed into the digital hat and the winners' names drawn at random on Thursday, 22 June 2017. The first 5 names to be drawn will each receive 2 return tickets for the cable car. The winners will be notified by email and their names will be added to this article after the competition closes.
Téléphérique du Salève
+ 33 (0) 4 50 39 86 86
This email address is being protected from spambots. You need JavaScript enabled to view it.
www.telepherique-du-saleve.com
Open every day from 9h30 to 19h, and Thursdays, Fridays and Saturdays until 23h
Bureau de la Montagne du Salève
+33 (0) 6 85 54 86 94
This email address is being protected from spambots. You need JavaScript enabled to view it.
www.bureaumontagnesaleve.com
Changez d'Air
Olivier Dunand
+33 (0) 6 85 54 86 94
This email address is being protected from spambots. You need JavaScript enabled to view it.
www.changezdair.com
Association Genevoise des Amis du Saleve (AGAS)
David Viry
022 796 41 33
This email address is being protected from spambots. You need JavaScript enabled to view it.
www.rando-saleve.net
Restaurant L'Observatoire
8200, rte des 3 Lacs
74560 Monnetier-Mornex
+33 4 50 39 60 57
This email address is being protected from spambots. You need JavaScript enabled to view it.
www.lobservatoire.fr
Open every day except Monday and Sunday evenings, and all day Tuesday.
Congratulations to the following people who each won 2 return tickets for the cable car!
Michale Rowe
Adam Horridge
Arja Gullvik
Cristina Adea
Ali Pervez
Save
Save
Save
Save
Save
Save
Save
Save
Save
Save