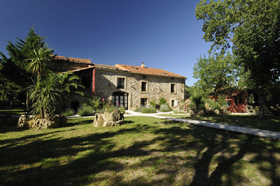 With Winter behind us, now is the time to start thinking about treating you and your family to a well-deserved break in the sun!
If you have young kids and you don't fancy travelling too far, then you might like to take a look at what Country Kids is offering families this year. Situated just a few hours' drive away on a beautiful country estate amongst the vineyards and olive groves of Southern France, Country Kids has created what they call a "Paradise for Kids" and "Heaven for Parents". Given that 70% of their guests rebook, it seems they can't be far wrong!
According to one former guest, Sian Williams, Country Kids holidays should come with a warning: "You May Find It Hard to Return to Your Former Life!"
Country Kids' recipe for total family rejuvenation includes luxury, five-star accommodation, a mix of on and off site activities for adults and older kids, unlimited use of their fully regulated crèche (open 6 days a week for children aged from 3 months), two nights babysitting, daily cleaning, and catering to cover every eventuality.
With four fully-catered meals a week, including two communal meals, and two further dinners to be eaten either at the bar, on your terrace or in your apartment, Country Kids has built in all the variety required to ensure you should never need to leave the estate for food (unless, of course, you want to sample one of the local restaurants on babysitting night!). With a welcome shopping pack, breakfast delivered to your apartment every morning, and a self-serve bar and shop offering fresh baked baguettes, homemade 'ready' meals, great regional wines and local farm produced delicacies, they really have thought of everything!
On top of this, Country Kids' extensive facilities are second to none, and include a children's petting farm with daily feeding sessions, heated swimming pools, tennis, cycling, boules, badminton and volleyball, climbing frames and tree houses – everything to ensure kids are never bored, parents are relaxed and families have fun together. There is also a new additional outdoor pool, Jacuzzi and spa area for ADULTS ONLY! And if that wasn't enough, families have the option of taking part in two great adventure activities including horse & carriage rides, canoeing, horse riding and mountain climbing.
In the unlikely event that you will have any inclination to check your emails, there is also free WiFi in all apartments!
Country Kids holidays are ideally suited to families with young children up to the age of 10, but there is more than enough to keep older siblings amused as well. When booking your holiday, it is also possible to see the age of other children who have booked at the same time, so you can be reasonably confident of having playmates for your children as well!
If you're still not sure this is the holiday for you, then take a look at some of the reviews left by guests on the
TripAdvisor website
. "Absolute perfection", "The most amazing holiday with young children", "The best holiday we have ever had" and "Worth every cent" are just a few of the comments left by families who have been on a Country Kids luxury family holiday.
Country Kids
Le Mas Pandit
34650 Brenas
France
+33 4 67 97 18 94 or +33 6 77 54 56 00
This email address is being protected from spambots. You need JavaScript enabled to view it.
www.country-kids.fr
Click here
to view a map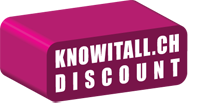 Use the code
PASSPORT
when booking by phone or website to receive a free bottle of champagne upon arrival!