Free family photo session for knowitall.ch readers who stay in April or May!
It's not often that we repeat articles on our site, but one company which does keep reappearing on our news pages is Country Kids! That's because they have a beautiful country estate set amongst the vineyards and olive groves of Southern France, and they keep offering our readers great deals on holidays for families with young kids!
Just in case you haven't heard of them before, here is a quick summary:
Country Kids is situated on an old French farm just a few hours drive from Geneva, in the Heirault (Langeudoc/Roussillon) region of France. There are 7 luxury apartments on the estate, each catering for 4 to 12 people. A cosy ambience prevails throughout the holiday accommodation, which has been styled with a rustic-chic décor, including stone walls, fully-equipped kitchens, private terrace and a whole host of family-friendly features. Click here to see each of the apartments in detail, with lots of photos to help you make the best choice for you!
So what makes Country Kids so special?
Unlimited use of the fully-regulated crèche for children aged from 3 months as well as the kids club for children up to 12 years old.
2 babysitting nights with your own dedicated babysitter.
Kids PJ party on Friday morning. Your kids are picked-up at your appartment at 7 am. Parents can enjoy a lie-in after a night out.
Daily animal feeding session via tractor ride.
Delicious ready-to-eat meals made by Country Kids' on-site Chef – No need to cook, just choose meals from the menu.
Concierge service.
On-site Spa – Relax while your kids are making new holiday friends.
Daily cleaning service – You never have to lift a finger.
English- and French-speaking team.
And much more to discover on-site !!!
On top of all that, you have the full range of child-friendly facilities, including a huge 30°C heated pool with a slide (how often do you see a pool that warm in France?), tree house, more slides, swings, climbing frame, sand-pit, trampoline, mini-golf, and tennis court.
According to owners, Sylvain and Laure Neveu, the estate grounds are totally secured and safely fenced-in, so parents can socialize at the bar while the kids are roaming around the estate having fun.
Indeed parents love this place so that much that 70% of the bookings come from guests who have been on holiday there before! It is currently rated 5-stars on Trip Advisor, and has received a number of awards from organisations such as Mumsnet, The Telegraph, and i-escapes. Check out their website for more details.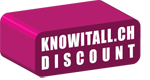 This year, to encourage new customers to try out their holiday resort, Country Kids is offering knowitall.ch readers a complementary on-site family photo "reportage" for all stays made in April and May 2017. This photo session will typically take about 30 minutes and will include a range of photos taken at some of the most beautiful locations around the site. The photo reportage will be sent via a photo gallery link to your email, from which you will have the opportunity to choose 8 photos from a selection of around 30 photos selected by the photographer.
Explaining their thinking behind this special offer, Sylvain told knowitall.ch,
"We came up with the idea from our own family experience – all too often in the past, Laure and I would go away on holiday and take lots of family photos from which one person would always be missing, the person with the camera! Occasionally we would think about asking a passer-by to take a shot, but it would usually be taken in a hurry and often be disappointing. So we came up with the idea of asking a professional photographer to spend a little time with our guests, capturing some of their more special moments together, when everyone is looking relaxed and happy! The results were amazing, our guests loved them and the idea was an instant success! So we now offer this service as a special option to all our guests!"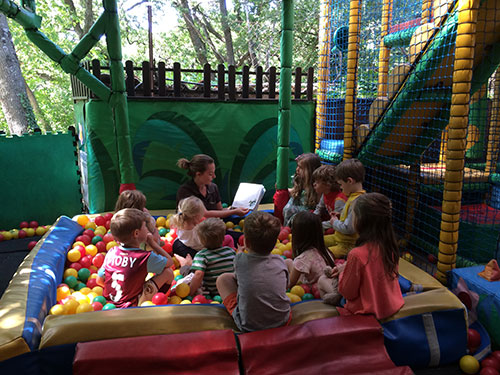 He continued, "One of the biggest issues when going on holiday with little ones is the journey getting there. Long car journeys and lengthy flights can make everyone very stressed, before you even get there. However, we are just a few hours drive away from the Lake Geneva area, far enough to feel that you are getting away, but close enough to ensure that everyone is still happy when they get out of the car at the other end! We are keen to encourage knowitall.ch readers to give our holiday resort a try, and given the number of repeat bookings that we have, are confident that they will thoroughly enjoy their experience whilst they are here. Our photo reportage offer is just one example of the attention we like to give to the smallest detail, and hopefully it will encourage a few if your readers to give us a try!"
To see the full range of activities offered at Country Kids, please visit their website where you will find lots of photos of families having fun together, along with more detailed descriptions on each of the services offered. Indeed their current advertising slogan really says it all:
Country Kids: Heaven for Parents; Paradise for Kids!
Laure and Sylvain Neveu
Country Kids
Le Mas Pandit
34800
Octon
+33 6 77 54 56 00
This email address is being protected from spambots. You need JavaScript enabled to view it.
www.country-kids.fr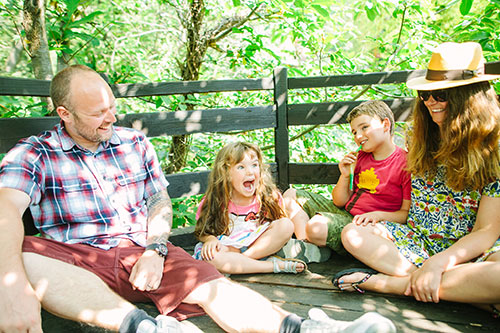 Save
Save
Save
Save
Save
Save
Save
Save
Save
Save