The luxury family holiday company, Country Kids, is once again offering a special discount to knowitall.ch clients. This year, our clients can expect to receive a € 300 discount on the standard weekly rate, for all April stays booked, as well as a free bottle of champagne on arrival.
First featured on the knowitall.ch website in 2011, and again in 2013, Country Kids was recently recognised by the UK's Daily Telepgraph as one of the top 4 European resorts for families with young kids, and was voted by Mumsnet as the Top European Family Resort for 2013. Located on a beautiful country estate amongst the vineyards and olive groves of Southern France, the company has a great program of Easter activities lined up for the rapidly approaching April holidays, including egg hunts, a special Easter parade, Easter bonnet making, eggshell mosaic creations, and a range of games for older kids with real eggs, that may apparently get quite messy!
Your luxury family holiday includes the following amenities…
Luxurious child friendly accommodation (with full kitchen)
Unlimited use of the crèche or Kids' Club childcare services
Friday early morning PJ parties for kids (and alone time for parents!)
Exciting Big Kids Programme for 6-12 year olds
Two nights babysitting for date nights
Daily animal feeding sessions to engage kids on the farm
Daily tea time with gourmet treats and delicious snacks
Daily housekeeping – you never have to lift a finger
Use of all recreational facilities at the Country Kids resort
Use of baby equipment, including cots, linens and strollers
Wifi to keep you linked up to the outside world
Optional extras to complement your self-catered luxury holiday include…
On-site shop with Chef-prepared frozen dishes, daily provisions, fresh baked bread and pastries
Stocked bar—plus an on-site wine cellar—for grownup time
Off-site activities, such as carriage rides, canoeing and horseback riding
Massages, spa treatments and private yoga lessons to help you unwind
At the time of publishing this article apartments are still available for the arrival dates of 5, 12 and 26 April. Discounted rates for a family of 4 start at € 2,950 per week.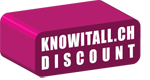 To book an April stay at Country Kids and benefit from this special offer, visit the new Country Kids website and use the promo code april300 when you book online. Alternatively you may telephone or email the owner, Tracey, at Country Kids directly (see contact details below).
Country Kids
Le Mas Pandit
34650 Brenas
France
+33 4 67 97 18 94 or +33 6 77 54 56 00
This email address is being protected from spambots. You need JavaScript enabled to view it.
www.country-kids.fr
Click here to view a map