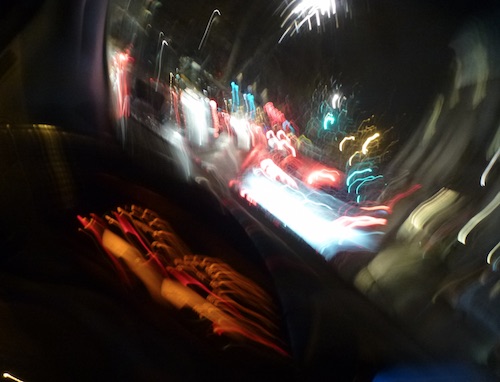 As we approach a few days before New Year's Eve, many of you will be out and about, dining with friends, partying in town, or having a drink after work with colleagues.
If you're planning to have a drink, be sure to plan ahead and make arrangements for your return home — if you're driving, then you need to remain below the legal limit (click here for Swiss limits and here for French limits) and if you're not, then you need to make sure you have a sensible means of transport back home.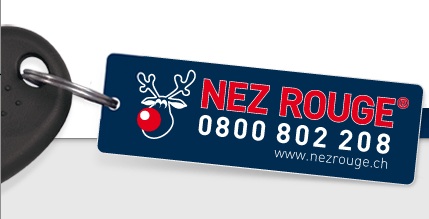 If you can't rely on friends to give you a lift home, and if public transport is not an option, think about putting some extra money in your purse for a Swiss taxi or French taxi home. At this time of year, fees can be extremely high, so be prepared.
When your plans change, and you find yourself in the middle of nowhere, having set out in your car but having drunk more than the legal limit, DO NOT be tempted to get into your car and drive home. Instead, call up Nez Rouge, a volunteer organization set up in 1990, which will arrange for a driver to come out and meet you, and drive your car home!
When you call up their free number, 0800 802 208, Nez Rouge will send two volunteers to drive your car home (one driving and one assisting at the back of the car), both of whom will be followed by another driver in a Nez Rouge car who will return all volunteers back to base.
Set up in 1990 with the goal of making drivers aware of the dangers of driving in an unfit state, the service is entirely free, and relies on the support of organizations such as Shell (Switzerland) SA, Planzer Transport SA, Swisscom (Suisse) SA, Zürich Assurances and the BPA (Bureau de prevention des accidents). Since 1990 there have been 129,000 volunteers who brought back home 356,000 people over the festive period in 26 years. This season they have 8,000 volunteers and expect to help out some 30,000 people!
Program the number in your cell phone: 0800 802 208 (central number)
Check website for direct numbers for your area as well as schedules and times as they vary from area to area. For the entire country as well as neighboring France.
Here are the general dates for the Geneva, Vaud, neighboring France regions but there are variations depending on where you live.
9-10 December
15-31 December
— Sunday through Thursday 22h-03h
— Friday and Saturday 22h-05h
— 31 December 22h-05h