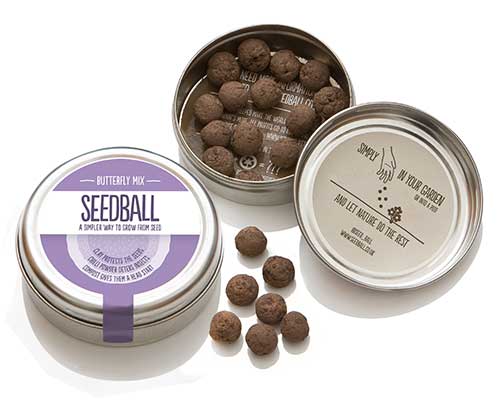 20% discount for knowitall.ch readers on all orders placed before the end of the year!
Seedballs are all the rage in England and now they have arrived in Switzerland too!
Packaged in colourful little tins, each offering the potential to grow a wide variety of different wildflowers, seedballs provide a simple, fun, and low-cost solution for brightening up your garden or balcony…whilst helping to reverse the massive decline in bee colonies and other pollinators like butterflies.
Having recently won the 2017 Gift of the Year Award in the UK, it comes as no surprise to hear that seedballs are gaining popularity in Europe. And it's all thanks to local entrepreneur, Harriet Kibbe, a gardening enthusiast interested in promoting sustainable growth and development, that you can now buy them in Switzerland too!
Harriet told knowitall.ch, "When I first met Dr. Ana Attlee, one of the environmental scientists who created Seedball in the UK, I immediately fell in love with her product! They offer a practical way to raise awareness about the decimation of pollinators, as well as the impact of pesticides and weedkillers on our environment. At the same time, they provide a simple mechanism for people to take control of the situation and actually DO something about it. I think many people would love to do something about the plight of bees but not everyone wants to become a part time beekeeper!"
She continued, "So I negotiated an exclusive distribution agreement with the owners of Seedball UK, so that I can sell the seedballs in Switzerland, run awareness-raising workshops, and hopefully, at some point, create an 'Alpine Mix' with typically Swiss plants that you find here in the mountains!"
Help our bees and butterflies!
Seed balls make sowing a wildflower meadow in your garden or even on your balcony extremely easy. Each ball contains around 30 to 100 seeds, plus clay, some compost, and chilli pepper, which all help to protect the seeds and seedlings from birds, ants and slugs. The compost gives them the nutrients they need to start and root, and the clay provides an additional protective casing that enables you to scatter them on the soil, rather than planting.
The wildflower mixes are designed to produce blossoms throughout the pollinators' "flight" period, that is from early spring to late summer, providing exactly what our little friends need: diversity and availability.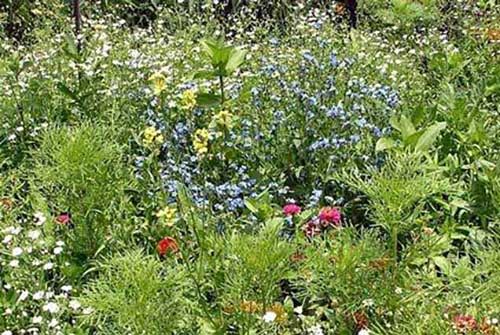 The perfect stocking filler
Priced at just Fr. 12.95 in a colourful tin labelled with the flowers you can expect to grow, Seedballs make a really nice, inexpensive gift for Christmas. Seedball Switzerland offers a range of blends with 20 balls in each tin: Butterfly Mix, Bee Mix, Sky Meadow, Urban Meadow, and Poppies, with labelling both in English and in French.
To give you an idea of the quality of the product, Seedballs are sold at Kew Gardens and the Natural History Museum in the UK. Here in Switzerland they are currently available at Catambo gift shop in Nyon, Fantasia Fleur in Coppet, and online from www.myseedball.ch.
Client recommendation
Although Harriet has not been selling Seedballs for very long in Switzerland, some of her customers have already got impressive results to show for their planting as germination normally takes place within around 4 weeks of planting. One client was so pleased with the results of her autumn seedballs that she couldn't resist sending us a photo!
She told us, "I planted them around a month and a half ago and the flowers will blossom next year, but I am amazed how quick they came out. I divided the box of seeds in groups of 3/4 balls and planted them between other plants. They are the ones that look best by far. Being honest, I am super bad at gardening but I have some hope with these. They seem very strong and easy!"
Special discount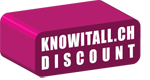 In the spirit of Christmas goodwill, Harriet is offering knowitall.ch readers a 20% discount on all Seedballs purchased through her website before the end of this year. Just enter the discount code KNOWITALL2017 when you check out your purchases online. With a limited stock of just 400 tins in English, plus some newly arrived tins in French, you are advised to place your orders early to avoid disappointment. You should allow a couple of days for delivery, with the last date for guaranteed delivery within Switzerland before Christmas being Thursday, 21 December 2017.
Seedball Switzerland
Harriet Kibbe
0797662488
This email address is being protected from spambots. You need JavaScript enabled to view it.
www.myseedball.ch