The second-hand children's clothing shop, L'Ile aux Trésors is offering knowitall.ch readers 10% discount on any items purchased in their shop in Eaux-Vives before 28 February 2018.
As a Dépôt / Vente center, L'Ile aux Trésors also gives customers the possibility to deposit their own items of clothing for sale. So, if your child is growing out of their own clothes and needs a new wardrobe for Christmas, what better place to look than this cosy, welcoming boutique on the Rue du Nant in Geneva!
Asked how she came to be involved with this clothing shop, owner Carla Leabu told knowitall.ch, "Originally from Romania, I came to settle in Geneva in 2016. As a former Sales Director in a family-run business, I accepted the challenge of taking over the management of L'Ile aux Trésors, an existing shop, which was already quite popular with those "in-the-know" but which could also appeal to a much wider client base, if only they knew about it! I believe this business has huge potential to grow in a multicultural city like Geneva."
Top-quality, branded clothing for children
L'Ile aux Trésors is quite unique in only accepting and selling top-quality, branded clothes for children aged 1 to 16. The focus is on seasonal items so you can be sure to find a good choice of ski clothing including gloves and ski helmets in the shop this winter. There is also a small area dedicated to children's accessories and toys, including push chairs, books and DVDs.
The shop also has links with local shops that have old stock or "factory seconds" which they would like to offload. Very occasionally, you will also find unique articles created by private individuals living in the area.
Bring in your own clothes
If you have your own items of clothing to sell, you are advised to email Carla at the shop, or give her a call, and arrange an appointment before coming in. All items must be seasonal (so no swimwear or shorts in the winter please!), clean, folded and ironed.
Once a price has been agreed, your items will remain in the shop for up to 2 months, after which point they are returned to you. You can expect to receive up to 40% of the price of anything sold in the shop, typically 30% in cash and 10% in "goodies", or 35% cash without the "goodies".
Asked what makes her shop special, Carla told us, "I like to describe our shop as a hub where families meet each other "virtually". We offer families the possibility of depositing quality goods and clothing so that others can have access to them. At L'Ile aux Trésors, your clothing really gets a second lease of life!"
Happy clients
Indeed one local client really seems to appreciate the service that L'Ile aux Trésors provides her family. She told knowitall.ch, "L'Ile aux Trésors is on my street and I am always walking past it. I first discovered it when my eldest son was born eight years ago, and I am so GLAD I did! I do almost all my shopping for my kids and for my friends' kids there: high quality items of well-known brands are in excellent condition and sold for a « mild » price."
She continued, "The « dress section » for girls just pulls at your heart with all the choice it offers. All the birthday dresses for my 5-year-old daughter are bought at L'Ile aux Trésors. Carla and Kati, with their big smile and good vibes, are there to help if you need it, but they are not pushy at all. I recommend L'Ile aux Trésors for a great shopping experience!"
If you want to check what clothing is in stock before you visit, Carla also has an active Facebook page, which she updates with pictures of some of the current clothing as and when it comes in. So, for example, if you are looking for some new boots for your child this winter, she has a current listing on her page, which features around 30 different pictures of boots. There are also some very nice jackets from Abercrombie & Fitch, Bomboogie and Moncler!
Carla speaks both French and English in the shop, so if you have any questions, please don't hesitate to ask. All methods of payment are accepted, including credit cards for purchases over Fr. 20.-
Special discount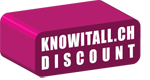 With the cold weather setting in and many children in need of new winter clothing, why pay full price in the shops when you can grab yourself some top-quality garments in L'Ile aux Trésors for a fraction of price? To encourage more people to venture into her shop and see what she has to offer, Carla is offering 10% discount on all items purchased before the end of February 2018. To claim your discount, just mention this article when you go shopping there and "Like" the L'Ile aux Trésors Facebook page at www.facebook.com/lileauxtresors/!
L'Ile aux Trésors
Rue du Nant 27
1207 Genève
022 700 41 02
This email address is being protected from spambots. You need JavaScript enabled to view it.
www.depot-vente-lile-aux-tresors.ch
www.facebook.com/lileauxtresors/