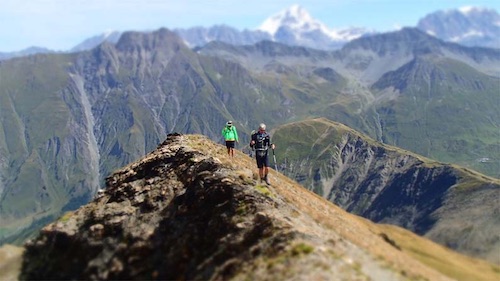 It was in 2017 that we wrote about Live Breathe Hike here. We recently heard from Tanya Perret again and she explained how she is concentrating on developing some super multi day programs for her clients.
The snowshoe element of her business has been taken over by DaysAway Adventures run by Vivien and Jason Day. The handover went smoothly as these two are excellent International Mountain Leaders, and offer enriching experiences for clients during the winter months covering the whole of the Port du Soleil, Samöens, and Chamonix. We will write a follow up article interviewing them at a later date, so stay tuned.
Multi day program
Tanya explains, "I have decided to concentrate on developing my multi day program, and have just launched 3 new itineraries covering trips in Switzerland. Pricing caters for different groups sizes (min 2 people) and we still offer our excellent guiding ratios: 2-7 people = 1 guide, groups of 8+ = 2 guides. Covid19 cancellation policy is in place, of course."
Click the links here for more information:
GR5 - Lac Léman to Samöens - 6 days (Switzerland and France)
GR5 - Lac Léman to Chamonix - 10 days (Switzerland and France)
Tour du Mont Blanc - 12 days (France, Switzerland, Italy)
The above trips are available mid-June through mid-September.
Haute Route
"I also offer the classic Haute Route - high-level hiking from Chamonix to Zermatt over 13 days; the new pricing structure reflects our increased flexibility." she told us.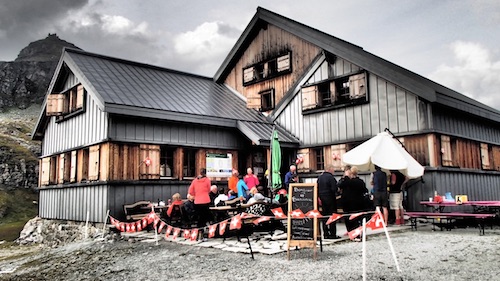 Yoga and Snowshoe
We have two departures for our Yoga and Snowshoe weekends in January and March 2021.
Live Breathe Hike focuses on providing unique travel experiences that connect you to your natural environment and leaves you feeling invigorated and refreshed. We focus on attention to detail, exceptional customer service, and a strong commitment to environmental and ethical standards. LBH have been designing and running trips for over 20 years (since 1997) and pride themselves in doing nothing less than 100%. Their ethos is simple: We want our clients to have the most amazing, life-changing experiences, and create lasting memories while sharing our passion for the outdoors.
Live Breathe Hike
Tanya Perret
+33 6 73 77 05 16
https://livebreathehike.com
Registered Travel Agency in France and hold Tour Operator license (Operateur de Voyage) with ATOUT, providing financial guarantee and security for our clients when booking a package holiday.