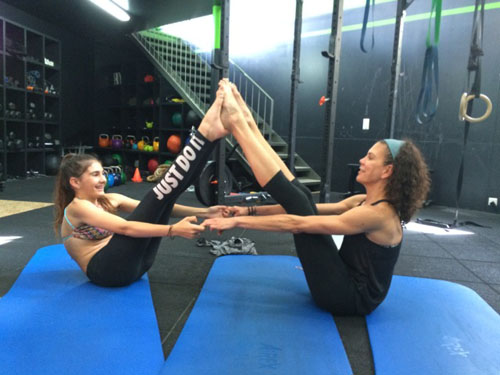 Take a free trial now and receive a free HQ T-shirt when you purchase an 11-visit pass by the end of May!
At the beginning of this year we featured an article on the newly launched HealthQuota health and well-being center in Mies on our website. Since that time, the business has gone from strength to strength, with many new members signing up for its GymHQ and StudioHQ classes.
Recognizing a growing demand for its services amongst youngsters, the center has now expanded its range of classes for teens. In addition to its daily CrossFit (strength and conditioning) sessions for teens in the gym, youngsters can now join a new Teen Pilates class on Thursdays at 16h30 as well as a combined Adult-Teen Yoga class on Wednesdays at 17h30 and and Sundays at 9h.
Co-Founder Mandy Thomas explains the reason behind the new classes, "We believe the Next Generation should have the opportunity to find their HealthQuota too. In this fast-moving, high stress digital world, we believe it's important to help kids and teens grow their self-esteem, handle stress and take pleasure in the growing abilities of their mind and body."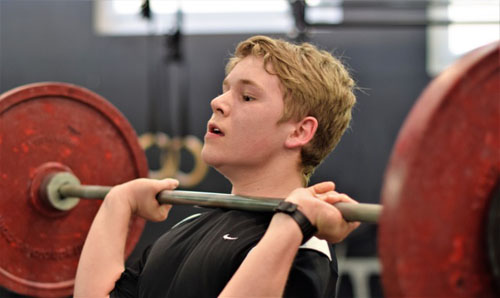 Yoga and Pilates for Teens
She added, "Our combined Adult-Teen Yoga classes are ideal for families who want to have fun and experience Yoga together. Indeed, many parents are keen for their kids to experience the benefits of Yoga and find it much easier to persuade them to join a class if they can come along too! Of course, some teens prefer to come alone or with a friend!"
Talking about the new Pilates classes, Mandy said, "These sessions adopt a more playful approach for teens to improve posture, strength and balance. Our first class started last week on 4th May but it's possible to join at any time throughout the year."
Building confidence and self-esteem
In addition to these classes, HealthQuota also runs a number of special programs and events geared towards helping kids and teens grow their self-esteem, handle stress and take pleasure in the new abilities of their minds and bodies.
For example, on Sunday 21 May between 13h and 14h30, there will be a short meditative workshop for families with children aged between 8 and 11. Part of the Families in Balance series of workshops organized by Annette Ebbinghaus of TrulyBalance, this session will focus on using dynamic relaxation Sophrology exercises to help participants center themselves when things are not going to plan and help them discover their confidence and special gifts. Click here for more information.
Annette also runs a series of workshops for young teens to help them learn how to relax in the face of impending school deadlines and exams. Called Inner Fitness for Success!, these workshops teach participants how to harness their breath and inner world so that they may recharge, connect and relax their mind and body. Her next class on Saturday 20 May will not be held at HQ (Click here for more information), but you can give it a try now, or pre-register for these classes at HQ in the Autumn if you are interested.
Birthday parties
In keeping with their general ethos that keeping fit should be fun, the center has also started to offer Birthday Parties for children. Parties can be booked for up to 2 hours with 60 to 90 minutes of coach-lead activities. Priced at Fr. 30.- per child, for a minimum of 8 kids, aged 5 and upwards, the birthday party package includes a free pass for all guests to an HQ Kids class, as well as a free T-shirt for the birthday boy or girl. Contact the center for more information.
Special May offer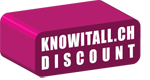 To encourage more kids and teens to try out their classes, Mandy is kindly offering a free HQ T-shirt to any youngster that sees this article on our website, books a free trial in the Gym or the Studio, and then purchases an 11-class pass by the end of May 2017.
To book your free trial, just go to the www.healthquota.com website, click on the "BOOK FREE TRIAL" button, and follow the instructions to sign up. If you decide to go ahead and sign up for a 11-class pass then visit the NextGen page of the HealthQuota website, register for the class you want to join and follow the instructions to buy an HQ Teens PAYG 11-Pack. Alternatively, you can simply email HealthQuota at This email address is being protected from spambots. You need JavaScript enabled to view it.
To claim your T-shirt, email This email address is being protected from spambots. You need JavaScript enabled to view it. and quote KnowitallNextGen with details of the free class that you have attended and the new 11-pass membership that you have purchased.
HealthQuota
16 Route de la Gare
1295 Mies
Switzerland
022 755 0310
Call Rebecca: 079 952 9724
This email address is being protected from spambots. You need JavaScript enabled to view it.
www.healthquota.com
http://healthquota.com/youth-hq/
Save
Save
Save
Save
Save
Save
Save
Save
Save
Save
Save
Save
Save
Save
Save
Save
Save
Save