5% discount on ski lessons from Ski Pros Megeve

With the summer drawing to a close and Autumn now approaching it's time to start thinking about skiing again!
Although many of you probably won't be putting any skis on for at least another 3 months, you do need to look at your schedule for the winter season and plan ahead – especially if you want to book any ski lessons for yourself or your kids. The most popular ski instructors get booked up very quickly, with some families reserving spaces for the entire season!
One ski school, which we have featured often on this site and which is very popular with the expat community, is Ski Pros Megeve. Operating in the region for 24 years (including 18 seasons at Megève), the school currently has a team of 11 American, English and French independent instructors, who know the local resorts inside out.
Founder and Owner, Mike Beaudet, told knowitall.ch, "For those of you that live close to Megève we will continue to do our popular weekend programs for kids and adults as of mid-December, or earlier if the ski area is open. This is a great opportunity to get the family out in the fresh air and learn to become "great" skiers in a season. We offer native English or French tuition to clients of all ages and ability, so there is no need for anyone, young children in particular, to feel intimidated. Skiing should be lots of fun, not an ordeal, and that includes everything from the moment you book your lesson, through to hiring skis and finally getting on the slopes!"
He added, "Don't forget that if you plan to do a lot of skiing, then season passes are definitely the way to go! To get the best price for skiing at Megève, you need to purchase your pass before 15 November - after this date it's more expensive. You only need to ski 14 times over the season before your lift pass is amortized so it really is worth thinking about this now, before it is too late!"


Should you need anything in the way of help or advice with ski lessons, securing lodging, obtaining recommendations and reservations for restaurants, ski equipment hire, indeed anything at all, Mike is also very happy to help out. When it comes to ski equipment, Mike can make sure that your equipment is ready for you (at a discounted price) when you arrive in Megève.
Early bird ski trip
If you can't wait until the end of December to ski, then you should think about signing up for one of Mike's early bird ski trips to Cervinia-Zermatt. From 20 November 15 December, Mike will run a series of "long weekend" 2, 3, 4 and 5-day "tune up" trips to the Italian and Swiss Alps, where you can ski at an altitude of 3883m! Trips are scheduled around the availability and desire of interested clients, who can also be picked up at Geneva Airport, if needs be. Contact Mike directly for more information about this.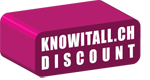 Already reputed to be the least expensive English Ski School in Megève, Mike is kindly offering our readers a further 5% discount on any lessons booked outside the "official school holidays". Lessons range from 65€ per hour for a group of 1 to 2 people up to 75€ per hour for a group of 3 to 8 people. If you want to book Mike or one of his team for the day, the cost is 445€ for a maximum group size of 8 people, Just mention this article (to Mike) when you make your booking at the school.
If you need transport between Geneva and Megève, Mike has also given us a great recommendation, which he has personally tested and assured us was perfect! For just 25€, the Ouibus will take you in either direction, stopping at Domancy for just 5 minutes on the 1 hour 40 minute journey. The winter timetable is not yet published on the site, but the current timetable shows that there are several buses per day so you should have no problem finding a time that suits you. Click here for more information: http://www.ouibus.com/line/geneve-aeroport-megeve
Ski Pros Megeve
Mike Beaudet
+33 (0)6 81 61 06 15
This email address is being protected from spambots. You need JavaScript enabled to view it.
Skype: mikemegeve
www.SkiProsMegeve.com
www.facebook.com/SkiProsMegeveEnglishSkiSchoolMegeve
Save
Save
Save
Save
Save
Save
Save