Photo courtesy of GEMS World Academy - Switzerland
When you're working on a website like www.knowitall.ch, it makes good sense to check your site statistics regularly to see which articles are generating the most interest. That way we can be sure to offer the kind of information our readers are looking for.
When we checked the stats for this week, we noticed that two of our most popular articles were the ones we wrote on summer camps in 2015, and then again in 2016! So we thought it was about time we updated these articles to let you know what is on offer this year for your kids. We have tried to cover all the recommendations that we have received - everything from half-day workshops through to week-long camps – if we have missed any, please let us know!
Just click on the links for more detailed information on activities covered, age range, location, dates and price.
Robotics, programming and coding are proving to be big hits with our IT-savvy kids, and we currently have 3 camps listed on the website, with talk of another one being announced soon…watch this space for more information.
Photography is also a popular topic for teens this summer, with 3 organizations offering courses in English this summer. Check out the following links for more information.

Photo courtesy of Key English School
Keeping on the creative theme we have a variety of Music, Dance and Theater camps this year, including some new organizations that haven't been featured on the site before:
If music and dance aren't your kids' "thing", but they still want to get creative, then you should consider the following specialised camps, which cover everything from art and cooking through to lego brick building and nature walks.

Photo courtesy of Institut Florimont
You don't need to worry about your kids being cooped up inside this summer as there are lots of active, sporty camps to keep your kids amused this year, many of them outdoors: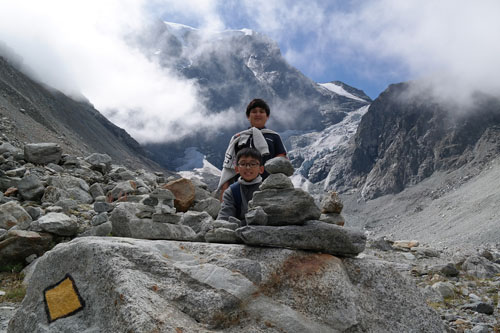 Photo courtesy of Brillantmont International School
Of course, we shouldn't forget the "big names" in the world of camps, organizations (usually schools) that offer a wide range of different activities, covering most if not of all of the different themes listed above. It is good to know that many of these organizations will often offer childcare before or after the camp has finished, which is great for working parents!
These are:
If your child is the sort of kid that gets overwhelmed by organized activities such as these, then you might like to consider the bilingual summer camps offered by All Special Kids. Targeted primarily at children with learning differences and special educational needs, these multi-activity camps are ideal for anxious kids who just need a little more support in a relaxed, encouraging environment before they can get creative!
If you're limited on dates, then the best way to access the information above is to visit our Activities Calendar for Kids and search on the weeks that you know your kids will be available. You can filter the results by clicking on the colored legends at the bottom of the calendar .
Save
Save
Save
Save
Save
Save
Save
Save
Save
Save
Save
Save
Save
Save
Save