When Sandrine and Roxane met, one active for many years with local children's events and the other in the field of entertainment events, the idea of Une Bulle d'Event was born. Une Bulle d'Event offers 2 main products: bespoke parties for children and digital wall games. We asked Sandrine a few questions about what was behind the company.
How did this concept come about?
Approached by the company DIGI-SPORTS, creator of digital wall games, we decided to combine our know-how, complementary styles, and creativity to satisfy demanding customers who are always looking for the next new thing.
What was the biggest obstacle you encountered?
Honestly, we had not had any obstacles to overcome; the bank, and even an association (Grand Annecy Initiative), encouraged us and helped us to make this happen! Once they met with us, they were convinced we were on to a winner and have been a great support. At the moment, we are now trying to reach the French market as well; we both are fortunate to have loyal customers in Switzerland already.
Have you been working on this idea for as long as you can remember, or is it something that came to you recently?
Roxane and I are entrepreneurs. After working together in another company and finding out about the digital wall concept, we convinced them that we could bring this vertical game to our customers. It didn't take long and we launched the company during summer 2019. Working with each other has been so special as we are friends too and we are having a blast doing this together.
What are your plans for the future?
We are going to focus on the development of our flagship animation, the digital wall, and make it known in Switzerland and France. It's great fun: it can be simply be rented out for an event, but also promote a brand (logos can be added), be an innovative and amazing team-builiding tool, or collect customer data thanks to the players' ranking. It can be played with your hands for games of memory or reflex battles, but can also be played with connected equipment for more than 15 sports including football, tennis, golf, and fencing which makes it more fun. It is as much fun to watch other playing as it is to play!
From February, we will be in a large shopping center in Lyon, France, promoting road safety, an Easter game, a beach, and more.
Here is a short video demonstrating how it works. Lisa, from knowitall.ch, had a great time playing against Sandrine!
Do you have a favorite game? And if so, could you tell our readers why you chose it?
Both Roxane and myself love the reflex games on the digital wall: one-minute battles to turn off LEDs as quickly as possible as seen in the video above.
Une Bulle d'Event has the exclusive digital wall rental contracts for events throughout neighboring France and the Paris region. For the Geneva region Une Bulle d'Event has partnered with Digi-Sports Suisse.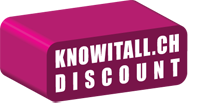 Sandrine and Roxane have kindly offered free delivery of a digital wall game to your next event. Contact them to ask for a quote and find out what games are offered. Just tell them you read this article. Offer valid until 29 February 2020.
Une Bulle d'Event
www.bulledevent.com
Sandrine +33 6 33 70 23 64
Roxane +33 6 27 22 59 53