Trending Comics Gala is back with another spectacular English-language gala showcasing some of the hottest comedians from all over the world. Read down to find out how to win a double ticket!
It promises to be another epic celebration of the truly universal language of laughter. Catch this unique comedy experience on Friday the 6th of December, 20h30 at the Auditorium Stravinski, 2m2c, Montreux. Hosted by Paul Taylor (UK) and Sebastian Marx (USA). Featuring Conrad Koch (SA), Thomas Wiesel (CH), Charles Nouveau (CH), Ken Cheng (UK), Arzoo Malhotra (DBX), Mpho Popps (SA) and Noman Hosni (FR)!
World-renowned comedians are coming all the way to Montreux
Montreux Comedy presents another fantastic line up of international acts in this year's Trending Comics Gala, the only one entirely in English. The show is fast becoming a popular feature at the Festival.
Conrad Koch: South Africa's top comedy ventriloquist, and possibly the only one, and is a double International Emmy nominated comedian. His most famous puppet, Chester Missing, has won numerous awards in his own right, including being the first recipient of the Ahmed Kathrada Foundation's Anti-Racism Award.

Thomas Wiesel: He has managed to make his mark on the French-speaking Swiss scene, on stage, radio, television and web. Thomas tackles all subjects and spares no one!

Charles Nouveau: He grew up in a cultural mix in the Nyon area and is trilingual (French, English, Spanish).

Ken Cheng: A British born Chinese professional poker player and comedian noted for his YouTube comedy character, Mark Liu, and reaching the final of the 2015 BBC New Comedy Awards.

Arzoo Malhotra: She was born in India, moved to Egypt, then to the US, and now lives in Dubai. She decribes herself as "a third-culture kid" which is reflected in her writing.

Mpho Popps: In 2009, he entered a show entitled "So you think you're funny". He has gone on to other shows such as "Blacks Only" and Market Theatre for the Just Because Comedy Festival. He was nominated for the First Annual Comics Choice Awards in the Best Newcomer category in 2010.

Noman Hosni: Stand-up comedian, actor, director and French animator residing in Switzerland. He has worked at the Théâtre du Point-Virgule, and opened for Norman Thavaud and Mathieu Madénian throughout France.
In keeping with founder Gregoire Furrer's vision to build an international comedy community coming together in laughter, this is another great celebration of the universal nature of comedy. True to the philosophy of the Trending Comics brand, the diverse acts will not only come from vastly different corners of the globe but also offer a mix of various comedy styles.
Thanks to Trending Comics, here is your chance to win a double ticket for you + a friend!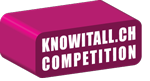 To enter the competition, just fill in this form and let us know: Which date is the gala being held?
Only one entry per person and per email is allowed. The competition closes at midnight on Thursday, 28 November 2019. The names of all those submitting correct answers will be placed into the digital hat and the winner's name drawn at random by Friday, 29 November 2019. The lucky winner will be notified by email and their name will be added to this article after the competition closes.
Info and Tickets: www.montreuxcomedy.com

2m2c Montreux Music & Convention Centre
Auditorium Stravinski
Av. Claude-Nobs 5
1820 Montreux
---
CONGRATULATIONS TO OUR COMPETITION WINNER: G R E G O R B A B I C