A free side dish for knowitall.ch readers with any sandwich or ribs order placed before the end of the year (see conditions below)!
If you've ever been to America, chances are that you will have been tempted by some of the amazing BBQ fayre, which Americans are so good at cooking! Slow-smoked meats with delicious BBQ sauces are a unique speciality of this country, one that is hard to replicate in other parts of the world.
Tired of eating bad American food in Geneva, two family friends, Morgan Andersen and Ernie Wilson, got together last year and decided to launch their own business: a food truck, selling authentic American dishes. As American expats, who've lived a large part of their lives in Switzerland before becoming naturalized Swiss, they decided to bring some real BBQ cuisine to Geneva, and pilot it as a food truck.
Now celebrating its first anniversary, Funky BBQ has spent the last 12 months perfecting its menu to offer customers a delicious selection of slow-smoked meats (pulled pork, pork ribs, beef brisket, pulled chicken), home-made sides (cornbread, mac & cheese, coleslaw, baked beans, fudge brownies), and tasty BBQ sauces that they mix up themselves (classic Kansas City, spicy Memphis, sweet South Carolina mustard, and a rotating list of seasonal or special sauces).
Their core business is providing lunch services at a selection of rotating spots around Geneva, as well as a very competitively priced catering service for private parties or events. At the time of the writing, the truck could be found at the following locations, although these change quite often so you should check the website, www.funkybbq.ch, or Facebook page for the latest information.
Monday – Holiday Inn Express, Route De Pre-bois 16, Cointrin (11:00-14:00)
Tuesday – Square Clair-Matin, Route de Chancy 59, Petit-Lancy (11:00-14:00)
Wednesday – Hôpital de la Tour (located in the park), Avenue J.-D.-Maillard, Meyrin (11:00-14:00)
Thursday – "Avanchet" tram stop, Route de Meyrin 122, Vernier (11:00-14:00)
Friday – Marché du Plainpalais, Plaine de Plainpalais, Geneva (11:00-14:00)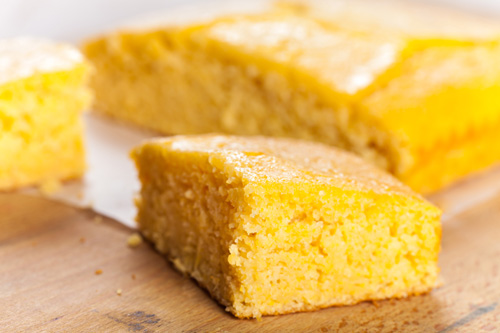 Funky BBQ also collaborates with a number of cultural and social organizations at big events in the city (for example the recent Geneva Street Food Festival, when they sold out every day with non-stop queues, so popular was their food!) Their first official event was at the Dragon Boat Festival on the shores of the Lac de Joux in l'Abbaye, organized by the English Speaking Cancer Association.
Asked what makes Funky BBQ so special compared to other American food suppliers, Morgan told us, "First off is authenticity - we're one of the only American food places in Geneva (amid the thousands of burgers, hot dogs etc.) founded and run by a team of Americans. This is our food, often using family recipes we've played with and improved over time. And we don't do burgers and fries or other stereotypical 'American' dishes - we focus on the real deal cuisine that most Swiss consumers haven't tried or even heard of yet."
He continued, "The second key point is that we bring a unique product to the city: slow-smoked BBQ, which combines slow-cooked, smokey meats (not grilled!) with southern comfort food sides and sauces. We're also the only place in Geneva (to my knowledge) using a wood smoker to cook our meats, and this gives them a delicious smokey flavor that you just can't find elsewhere! We must be doing something right, as we are currently the top-ranked Geneva food truck on Tripadvisor!"
Funky BBQ's lunch service focuses primarily on office workers and students in and around Geneva, especially expatriates looking for a taste of home. According to Morgan, once local Swiss consumers have tried the food - at first they're a bit confused, asking "where are the burgers and fries?" - they love it and come back again. Indeed, when Lisa and I went to try out the lunch menu recently, the first person in the queue was a Swiss lady, who was very enthusiastic about the food, especially the chocolate fudge brownies!
The Funky BBQ catering service targets primarily expatriates and local professionals in greater Geneva organizing private parties or corporate events. With guests being served from a food truck, there is no doubt that this service adds a new dimension to any catered event. One client told knowitall.ch, "They are a great business. I have hired them to cater a party for 70 people and they were super responsive and professional - they took care of everything at a reasonable price, and my guests absolutely loved the food. I have one friend who's dreamed about the pulled pork ever since and just hired them herself."
She continued, "The walk-up retail at the truck also is great. Mains and sides are excellent and they keep the menu fresh. Pulled sanglier with red wine sauce - a delicious stroke of genius!"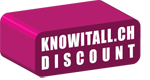 To encourage more customers to try out their food, Morgan and Ernie are offering knowitall.ch readers a free side with any sandwich or ribs order placed at their lunchtime truck before the end of this year. The offer is available on your first order only: just mention this article and the date it was published when you place your order at the truck.
Funky BBQ
This email address is being protected from spambots. You need JavaScript enabled to view it.
www.funkybbq.ch