Falaque's Thali: a tasting menu with a choice of samosa, any two meat dishes, a vegetable dish & lentils served with Pilaf rice, cucumber raita & special tomato chutney for Fr. 32.-
Can you believe it has been 10 years since we wrote an article about Falaque Indian and Bengali Cuisine? We were in touch recently with Sharin who gave us some more personal background into her business. She is giving our readers 10% discount through the end of June. Please read on to know how to take advantage of this delicious offer.
Why did you start? What has been the inspiration?
I moved here with my husband and 3 year-old daughter as a trailing spouse from New York some 16 years ago (seems like a long time ago). I got pregnant with my son soon after, and was craving all the delights that New York had to offer. Although now you can find a decent variety of restaurants, the takeaway concept and homestyle traditional cuisine did not exist much back then. Like many, I am also passionate about food and I have had the great fortune to live in Bangladesh (my origin), Sierra Leone, Uganda, Miami, New York and now Nyon, and have been able to develop a very diverse palet. Thus the concept of Falaque was born. Homestyle cuisine, small menu but healthy, hearty and unctuous dishes. Proper soul food!
Have you been working on this idea forever, or was it something that came to you recently?
I have always wanted to open a restaurant, but being a chef isn't really considered an actual career, so I graduated with a degree in Computer Science. But I have always been intrigued by the technical side of cooking, the temperatures, timing, the chemistry of ingredients and also the Ayurvedic and wholistic nature of spices. I have countless professional books on these matters, and would love to further my education in this field. I started working on the concept in 2011, with a small catering business and Friday night meal delivery service. To my delight it picked up very quickly and I was able to build quite a high demand and good client base. In 2014, I opened Falaque in Nyon as a take-away and in 2018, I went and got my license to expand the place and now we are a restaurant, and recently we just made an outdoor terrace.
What is the biggest obstacle you have had to overcome?
My biggest obstacle was of course French, but there were many hurdles like understanding all the Swiss laws, finding the right architect for the project, sourcing all the right vendors for the spices and green packaging. It was all quite challenging and a lot of rewarding work.
What are your plans for the future?
I would love to open a small satellite in Geneva and Lausanne, and also increase the catering for offices. For my dine-in customers I would like to bring in some weekly specials from around the world. I have been fortunate to give back to the community with refugee dinners, but would like to be able to start a soup kitchen, just lacking time at the moment.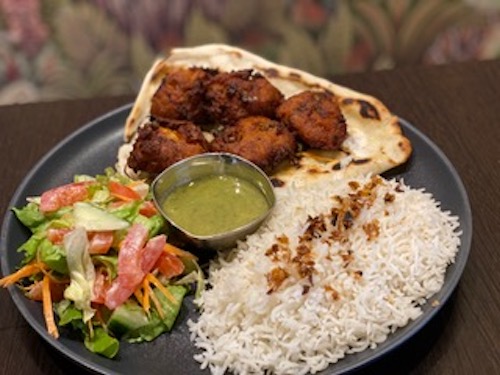 What is your favorite product you offer and why?
Although I only offer dishes that I love like the Lamb Bengali, Chicken Achari, Saag Daal, my favorite dish is the Niramishi, which means mixed vegetables. It has cauliflower, sweet potatoes, carrots, peas and potatoes, with my blend of panch phoron (5 grains: cumin, onion seeds, fennel, mustard, fenugreek). Its a vibrant dish with excellent umami, it is vegan, and I can easily source the fresh vegetables locally.
Do you have a few clients that can give a quote?
We are rated very highly throughout Tripadvisor, Google & Facebook. Here are some of the most recent ones:
Tripadvisor: "Excellent, never disappoints... We had ordered a take-away a la carte - samosas, lamb, chicken, rice, naan. The freshly prepared food was ready and the smell tantalised us all the way home in the car. As always delicious, fresh food delivered efficiently and with a smile. To those who may be nervous about trying Indian or Bengali food, you don't need to be, at least not with Falaque. The food is tasty and spicy but doesn't burn. Please, give it a try. Thank you again team Falaque!"
Google: "Theo Karantzikos - This family really knows how to cook! Whoever is in charge of the kitchen is passionate and it shows in the food. We've tried almost every main dish on the menu during the week, there are daily specials and the lamb is pretty spectacular. There is also patio seating.
Pulled Beef Burger: beef shoulder marinated and slow cooked for 6 hours, with homemade onion jam, melted cheese, tomatoes & lettuce on a black sesame seed bun for Fr. 16.-; sweet potato fries Fr. 7.-
Anything else you think our readers would like to know.
We offer a huge choice of gluten free, nut free and vegan dishes. We try to keep our packaging as green as possible. I have gone to the traditional method of slow cooking every dish. All my spices are hand blended from whole grain.
Falaque also provide catering services so please contact Sharin for information about your next event.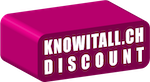 Sharin has kindly offered knowitall.ch readers a 10% discount for the month of June 2021 (add the code Know-it-all at checkout). Valid only for pick-up or dine-in through the month of June 2021 through the website below (does not work via delivery services).
Restaurant Falaque
Rue Saint Jean 30
1260 Nyon
022 361 05 06
www.falaque.com
www.instagram.com/falaque.nyon
Menu & online ordering available.
Lunch: weekdays 11h30-14h30
Dinner: Wednesday through Saturday 18h30-22h